New Album 'Battle Cry: Songs of America's Heroes' to Help Veterans
I feel as if we live in a society these days where most people are looking out for themselves with some out to make an easy buck. As a former professional singer music will always be a part of me, a passion. Many say music is the only universal language.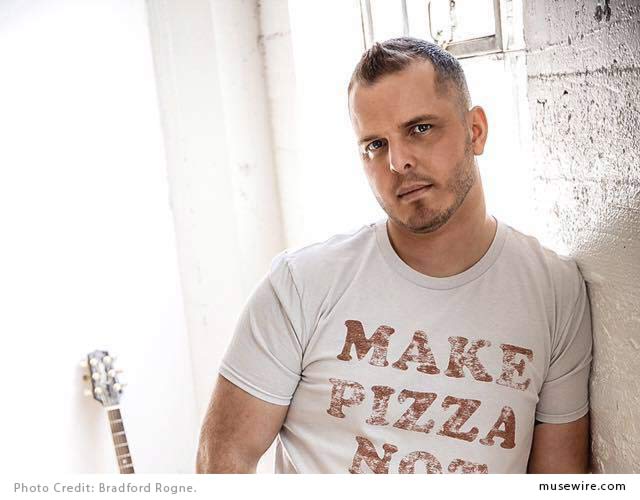 I first heard the music and story of Iraq Veteran and rock singer John Preston last year and had been inspired ever since. I got the chance to catch up with John again this year to talk about his new album, an album to solely benefit veterans – a selfless act in this ever-changing world.
"My mission is simple. I want to use my music and life experiences to help veterans all over the world find success in life after serving their country," says Preston.
Preston penned his first song while serving in Iraq; the led to a record contract with Pacific Records. After returning to what we could call "normal" life his battle with PTSD consumed him and his life. "That fight is bigger than any I faced in Iraq; it's almost like fighting the unknown. I realized that losing so many good men and women to suicide that I could bring awareness through my music."
Last year Preston lost his brother after a battle with PTSD.
"He was my hero growing up, and I didn't see the signs. I was traveling across our nation raising awareness of veteran suicide, and I lost my own brother; how do you explain to his 7-year-old son? How do I explain our hero is no longer here?"
Fighting now more than ever after suffering from PTSD for more than ten years Preston set out to write and record a new album.
"Superman Falls" is the title song on my new album and it is the only way I know how to say to those who are seeking help, do it — reach out, there is no shame. Whatever division of the military you serve in you are conditioned to be strong, tough, push through whatever life throws at you. This song is all about taking off the hero cape for a day and asking for help."
On the process of writing songs Preston says each one comes to him at different moments. "With Superman Falls, I woke up in the middle of the night this song, so I grabbed my guitar and played until I had a solid melody. It took me maybe 15 minutes to write."
Preston, an always marine and fire fighter in Palo Alto, California says, "I am not ashamed to ask for help. Alcohol, drugs nothing worked for me but my music has made me realize that there is hope and help out there if you just ask. This single and the album that follows is for all those who don't know they need help, those who are suppressing their struggle."
Ahead of the album hitting nationwide, "Superman Falls" was released as a single, as part of the collaborative album made possible by a partnership with the Valkyrie Initiative and Pacific Records.
The new CD, "Battle Cry: Songs of America's Heroes" features ten artists and 14 new songs. Some of the other well-known artists include the Scooter Brown Band, Dee Rock, Ryan Weaver.
"Pacific, my record label will be releasing the album and will help promote it," adds Preston.
According to the Veteran's Association (VA) since 2001 the rate of suicide among U.S Veterans has increased by almost 33 percent. The VA has examined over 50 million Veteran records from 1979 to 2014 from every state in the nation. It is now becoming more aggressive in hiring more suicide intervention responders and counselors.
Since U.S. the suicide rates in male Veterans has increased by 30.5 percent and the number of women is much higher.
According to the VA, the rate of suicide among U.S. female veterans has grown by 85.2 percent since 2001.
"I wish my brother could have taken a glimpse into the future and see how families are torn apart by suicide. My message is always to move forward and be you. Find what you love and go after it. Losing one vet is losing one vet too many," adds Preston.
You can see a sneak peak of the "Superman Falls" video on YouTube:
https://youtu.be/HJcsONx5MIs
The album is available on iTunes here: https://itunes.apple.com/us/album/battle-cry-songs-americas-heroes-valkyrie-initiative/id1204250344
* * *
This original article first appeared on MuseWire.com, a publication of Neotrope® and is Copr. © 2017 by Raychel Harvey-Jones, all rights reserved. This version is Copr. © 2017 by Neotrope. No fee or any other consideration was paid to the author of this article, this website, or its publisher to compose this original opinion piece.
Photo Credit: Bradford Rogne.