Music Makers: Sometimes Superman Falls
Always a singer/songwriter John Preston set out with a mission through music to raise suicide awareness among vets. What he didn't see coming was the suicide of his brother, a vet and his hero.
We all have our heroes and it's okay if sometimes they fall and need help. That's the message from ex-marine and singer/songwriter John Preston.
"Marines, soldiers, anyone fighting in combat are trained to be strong and not show weakness. I want people to know, it's okay to ask for help. I spent years raising awareness about suicide in vets, only to miss the signs in my own brother," says Preston.
Preston's brother took his own life back in January.
Preston penned his first song "Good, Good America" while fighting for his country in Iraq back in 2004.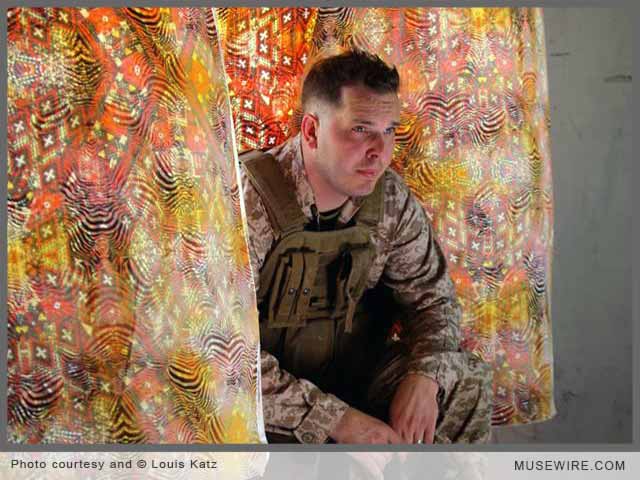 That led to him signing with record label real2real. Then in 2014 Preston signed with Pacific Records with his first album "Your war is over."
Since returning from war Preston has set out to save lives not only through his day job as a firefighter, but also his mission through music to stop suicide among vets.
22 vets commit suicide each day in the U.S.
"I was part of the inception of the 22 lives a day, it's all over the web now, people doing 22 push–ups a day or reaching out to 22 people a day to check on them. The sad part is those numbers are most likely higher than we think. The study that was carried out by the U.S. department of Veterans affairs didn't include Texas or California," adds Preston.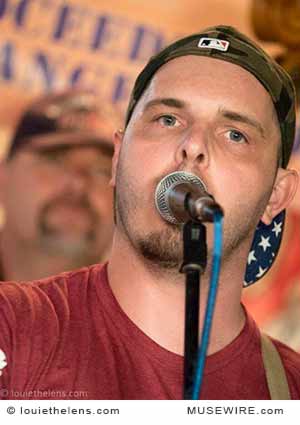 Born in Cincinnati, Ohio and raised in Northern Kentucky Preston is now working on his third album that looks back at the last 6 months of his life, losing his dad to illness and his brother through suicide.
Preston says, "My brother was tough and strong, he served for his country he hid his emotions, no one saw this coming, my life has changed forever."
He wants anyone thinking about taking their own life to think about their families and the pain they will leave behind.
"My next album 'Superman Falls' shows my weaknesses, the devil dog who went to war is not as tough as people think. Sometimes we all need help," adds Preston.
The singer /songwriter is hoping to raise enough funds to complete the album by the end of the year.
"The exit process for vets has improved since 2004, I remember my two-hour class, known as the separation class. It wasn't enough and it was a stigma to say you needed help. I dealt with it through depression and alcoholism. I want to make sure others don't go through that," says Preston.
You can support his music mission by checking out his music on iTunes.: https://itunes.apple.com/us/album/day-to-night-ep/id1035482811.
You can also follow John on https://www.facebook.com/JohnPrestonMusic/ and on Twitter @johnprestonusa.
VIDEO (YouTube): "The Story Behind 'Day to Night'"

* * *
This original article first appeared on MuseWire.com, a publication of Neotrope® and is Copr. © 2016 by Raychel Harvey-Jones, all rights reserved. No fee or any other consideration was paid to the author of this article, this website, or its publisher to compose this original opinion piece.
Photo Credits: cover image, © Louis Katz. Robert at the mic, © louiethelens.com.