Music Review: Sheva
Blending big ballads with confessional lyrics, Sheva touches listeners at the core of their emotions. Scott G gets lost in the melodies of "The Closest Thing" even while admiring the sonic textures of her band.
Wringing an emotional reaction from an audience isn't a new phenomenon. Doing so with wit, taste and style, while wonderful, isn't exactly unique. So what, then, is the big attraction of "The Closest Thing," the new album by Sheva? Quite frankly, it's the "sending shivers down your back" effect. This album moves you.
Let's turn our attention to the humble ballad. Making a ballad heartfelt is nice; making it an exciting journey through each listener's lifetime is astonishing, and Sheva manages this feat time and time again. In the ten songs on her just-released album on UE3 Records (www.ue3records.com), the Canadian-born Sheva Solomon makes music that can be as huge as thunderous storm while as tender as the wind from a hummingbird's wings.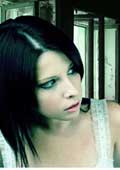 In tunes written with Jimmy Landry, Sheva explores the outer reaches of human longing and the innermost secrets of human desire. These are not just pretty songs, although there are many lovely melodies that make you want to join in the singing and playing. The tracks are a culmination of generations of feeling crammed into a few years of modern life.
How does "The Closest Thing" sound? In these days of easy Internet availability and peer-to-peer marketing, it's terrific to hear an album created with all the loving attention to detail as must have gone into yesterday's classic rock recordings. In short, "The Closest Thing" sounds magnificent.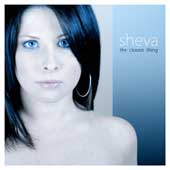 Producer Dale Penner (Nickelback) has assembled a band capable of searing or soothing your ears, just as Sheva's voice does, and sometimes even within the same song. It's an album that will have people smiling from the music when they're not crying from the lyrics.
From her classical music training and early theatrical experience to her love of language and dedication to songcraft, Sheva seems perfectly poised to insinuate herself into the lives of music lovers everywhere. Success on college radio will probably occur first, but a mainstream breakthrough seems a matter of when, not if.
ALBUM SUMMARY:
Artist: Sheva
Album: "The Closest Thing" – 10 tracks, 2007
Genre: Pop, Singer-Songwriter
Label: UE3 Records
Available at: Amazon.com
[tags]Sheva, UE3, pop music, college radio, singer songwriter, rock[/tags]