Bluesy Prog Rock lives with The Usual Suspects who get 'Back to Zero' with CD release and live gigs
A Southern California band formed in 2014 from local seasoned musicians, called "The Usual Suspects," is rocking fans with delicate flavors of the Doobie Brothers, Steely Dan, Todd Rundgren, and Tower of Power for a unique recipe. They are both playing live gigs throughout So. Cal., but have also released their CD "Back to Zero" on, well, the usual suspects, like iTunes, CDbaby, and available on Amazon and other digital sources.

It's rare these days to hear bands which actually write, perform and record original music inspired by great bands of the 60s and 70s, without being "soundalikes" and eschewing the EDM, heavy metal pretensions, and bimbo pop so prevalent on modern Billboard charts — but that's exactly the sweet spot the "Suspects" are hitting on the mark.
Band members include: Lisa Margaroli, lead vocalist and front woman extraordinaire; Steve Campos, keyboardist, vocalist and songwriter; David Ownby, guitars, vocalist and songwriter; Scott Jehlik, bass, vocalist and songwriter; and Fred Simon, drums and band leader.
In their album release, "Back to Zero," there are superb musicians at work on guitar and bass, drums and percussion, keyboards, and no less than three vocalists with different styles. The album also features legendary Greg Adam's East Bay Soul horn section that includes players from the historic Wrecking Crew.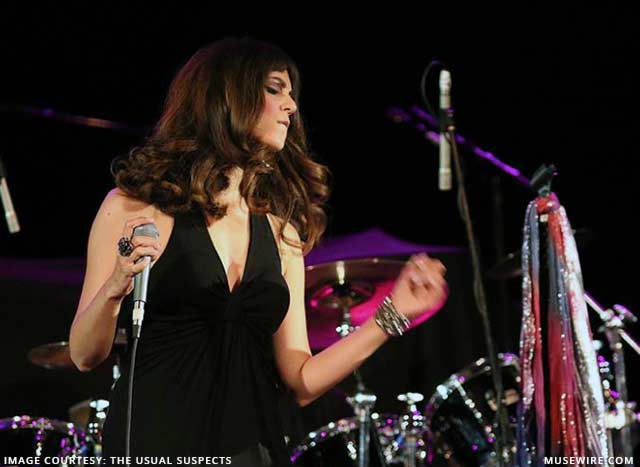 The tracks, "Girl It's You" and "Triangle Love," are perhaps the most Steely Dan flavored, and are my favorite of the tracks on this debut album. "Love is to Me" with Lisa Margoli on lead vocals has a Kansas feel to it, with a playful bassline, a little more of a rock vibe with a hint of Lynyrd Skynyrd and an almost Irish riff in the bridge.
"Key to My Heart" with Lisa on vocals definitely has a Doobie Brothers vibe in the foundation with the drums and rhythm guitar, and great straight ahead organ playing from Campos without being overly "tricky."
"Maybe You're Right," with Lisa again on vocals is probably the best track of the album from the viewpoint of overall songwriting and would likely be one of the two choices for a single from the album. Wonderful stuff.
But to be clear, they are not trying to "sound like" any of the aforementioned artists in any blatant way; it's simply that they have absorbed some of the vibe from these other groups, and you can hear the good stuff coming together from their original compositions and performances.
It's perhaps annoying to call this modern classic rock, but having grown up in the 70s listening to this kind of music, it really tickled my hind brain and in all the right ways. It's not too soft, not too hard, but the album is well produced and the more I listen to it the more I find echoes of other great bands I love like Three Dog Night and others.
"The first track of our debut CD, 'Triangle Love,' was written by our blind keyboard player, Steve Campos. Greg Adams, a founding member of Tower of Power, wrote the horn parts along with two other world-renowned horn players who recorded the horns for this song," Fred Simon, drummer for the Usual Suspects, says.
My only real complaint with the album is there is no "liner notes" with credits, lyrics and such like when purchasing from iTunes; on their website or on CDbaby for the digital versions. Hopefully they will add a PDF for this someplace.
The Usual Suspects have been playing in the Orange County and Los Angeles area with some of the biggest names in the industry. They've performed with Blood, Sweat and Tears, Badfinger, America, The Winery Dogs and Jefferson Starship, to name a few.
For more information: http://www.theusualsuspectssocal.com/.
The new CD, "Back to Zero," is available through all major online retailers, including CD Baby ( http://www.cdbaby.com/cd/theusualsuspects1 ), Amazon, etc.
See them live in So. Calif., making appearances at the Sainte Rock in Hermosa Beach, Calif. on October 25, 2015 (http://www.saintrocke.com/). See their website for other upcoming shows and events.
VIDEO:

This original article is Copr. © 2015 by Christopher Laird Simmons, and first published on MuseWire.com, a publication of Neotrope® — all reproduction and republication rights expressly reserved. No fee or other consideration was paid for writing or publication of this information.