Music Money Trail: You Ought to Have an Audit
COLUMN: How much money have you earned from your songs? At any given moment in time, it is difficult to know the answer to that question. For example, eight of my albums are on iTunes but they are distributed by an indie record company and prying reports out of them is a bit like attempting to remove a hippo's teeth using a pair of broken tweezers.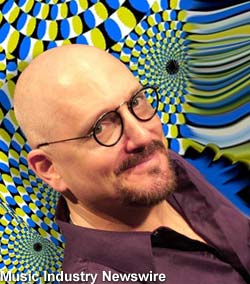 Here's another example: you have your songs registered with one of the performing rights organizations (ASCAP, BMI, SESAC) but you do not have a hit. That means your work can easily fall under the radar of the PRO, at least until digital watermarking technology catches up to the realities of today's Internet-based world.
You can register your songs with SoundExchange, but here at Golosio Publishing, we began that process in October of 2009 and have yet to see any resulting action. You can also register your work with RightsFlow, which we did in June of 2009 and have received some notification that our files are being assessed, but little else. I understand that we are a new firm, less than a couple years old; and we are a small firm, with fewer than 250 songs. But I suspect that puts us among the majority of songwriters who are struggling to earn a living from our art and craft.
But let's take things further. What if you have multiple streams of income, involving songwriting, publishing, licensing and merchandising. You might be dealing with a different organization for each of these efforts. Do you receive accounting statements from them in a timely manner? Are the statements accurate?
The money you receive may not match the money you are owed. The difference may be the result of chicanery, fraud, ineffective measurement, infringement, misinterpretation of your agreements, or any of many types of errors that lead to under-reporting of income.
It is circumstances like these that cause artists, publishers, managers and songwriters to request an audit. There are many excellent firms that will look into the rights, royalties, income, balance sheets, etc. on behalf of songwriters or music publishers. I am going to feature one in this article because of a panel discussion they held that brought to light many aspects of accounting and auditing for owners of intellectual property.
The "Rights and Royalties" presentation held by Miller, Kaplan, Arase & Co., LLP, was free and open to anyone, although their marketing outreach was limited to members of the California Copyright Conference, the Association of Independent Music Publishers, and various accounting and legal associations in Southern California.
Fred Wolinsky, CPA and partner at Miller Kaplan (fwolinsky@milleraplan.com), served as moderator. Wolinsky has a 30-year track record of working in royalty compliance and has frequently been retained as a litigation consultant or expert, including on such high-profile cases as the Ronettes vs. Phil Spector. He also had a significant role in B.J. Thomas, et al vs. Gusto Records, which was upheld in favor of his clients by the U.S. Court of Appeals (Sixth District) — the decision continues to favorably impact recording artists and their royalty rights. In July 2002, Mr. Wolinsky testified before the California Senate Judiciary Committee during hearings into record industry accounting and business practices, something I wish he would do on a regular basis as he is a strong champion of rights holders.
On the panel were:
Jay L. Cooper, Esq., of Greenberg Traurig (www.gtlaw.com), where his practice focuses on issues affecting the music industry, motion pictures, television, multimedia and intellectual property.
Heather Kamins, Esq., of Creative Artists Agency (www.caa.com). Kamins is a Business Affairs executive focusing on licensing, endorsements, and digital and intellectual property rights.
Jon Robinson, VP of Licensing at Counterpoint Systems, Inc. (www.counterp.com), a firm providing specialist rights and royalties management software for the entertainment and brand licensing industries.
Some of the points they made that may affect your bottom line:
* "I have never seen an audit where we did not find substantial amounts of money for our clients," Cooper stated.
* Licensing agreements are bringing together products, events, celebrities, and music.
* It is ideal to have a contractual clause defining the level of detail on data that is to be provided in case of an audit.
* Try to have an excellent definition of "net sales."
* Audits may reveal "interpretive" errors as well as "intentional" errors — but they cost you just the same.
* Think about a termination clause in your contracts that would take effect in case of bankruptcy of the record label or publisher.
* See if liability and viability (for payouts) can be established prior to signing a contract.
* An audit cost reimbursement clause is an excellent idea for your contracts.
There were a couple of predictions during the event, particularly dealing with the changing economic landscape of the record business. Cooper pointed out that music availability via mobile devices will become increasingly important. "Mobile, satellite, cable, all have a place in the future of music, right along with the subscription model," Cooper noted.
"The subscription model will be big," Wolinsky stated, "but there are lots of questions for our clients, including will it be structured like a joint venture, will there be an advance against royalties, and if so, how do you participate in it?" But on balance, he was quite hopeful for what might be called the new music industry. And, of course, once you need an audit, people like Wolinsky will be ready.