Winter NAMM 2009 Show Report and Wrap-Up: Gear Galore!
REPORT: First of all, let me say that attending the NAMM show is a great experience. It seems to feature hands-on displays from every manufacturer even remotely concerned with music. The only gear maker I could think of without a booth was Apple, but one trip down the software aisles and you saw Mac computers almost everywhere.
What follows is a collection of brief overviews of just some of the outstanding equipment presented at the 2009 Winter NAMM.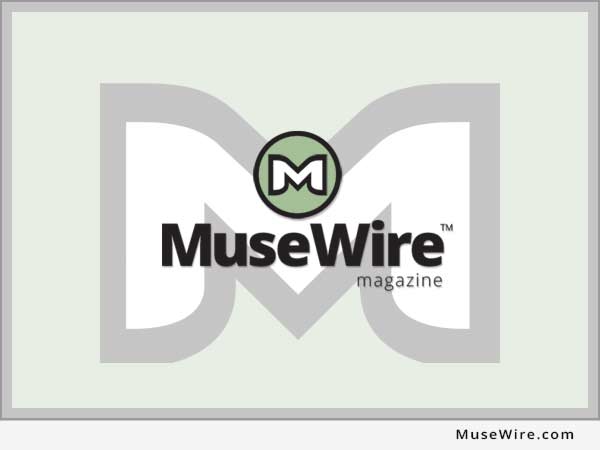 ZT Lunchbox 2 Amp
This is the neatest, niftiest, and nastiest guitar amp I've heard. Two hundred watts of pure punch from a Class A/B output stage with unregulated linear supply. Analog front ent and diode overdrive capability. Crunch or sweetness at up to 125 decibels. But here's the shocker: it weighs less than 10 pounds and is the size of, you guessed it, a lunchbox (7.3″ x 9.8″ x 4.4″).
www.ztamplifiers.com
Ableton Live 8
There are a lot of exciting changes coming in Live 8, including a Warping Engine and five new effects: Vocoder, Multiband Dynamics, Overdrive, Limiter and Frequency Shifter. There's also a new Groove Engine that lets you apply patterns in real time, extract grooves from audio or MIDI sources, and quantize audio and MIDI in real time. There will be a new groove library, too. The new Looper is fun, offering you classic sound-on-sound looping that is set up for remote operation so you can record, overdub, and undo and without touching the computer.

Ableton Suite 8
Even more changes are on the way in Suite 8, with an expanded sound library and an overhauled Operator synth. Also in 8 is Collision, offering authentic mallet sounds and creative percussion; and Latin Percussion, which features congas, bongos, timbales, claves, shakers, tambourines and bells from around the globe.
Gary Kramer Guitars
"Guitarists have resisted change until change becomes irresistible," states legendary guitar maker Gary Kramer. For breaking down opposition, Kramer offers such stunning models as the Turbulence R-29 with unique shape and an attention to ergonomics rarely found in instrument building. The arc of the guitar body puts the neck and body in perfect balance while a shortened bottom cutaway lets you easily utilize the extended fingerboard featuring 29 jumbo frets. Right, 29 frets! In addition, there's a comfortable forearm support contoured to place your hand and wrist in a perfect picking position. Finally, Turbulence guitars are equipped with a removable leg rest which puts player and instrument in perfect relation when used in a sitting position.
www.garykramerguitar.com

Focusrite Liquid Saffire 56
This multichannel FireWire audio interface features 10 analog outs, 16 channels of ADAT I/O, stereo S/PDIF or AES I/O (on RCA phono), and MIDI I/O and tow virtual "loopback" inputs. Two of the unit's eight preamps use the third generation of Focusrite's Liquid Preamp, with each offering a choice of 10 preamp emulations (including Neve 1073, Pultec MB-1, and Telefunken V72). With a harmonics dial on each preamp, you can add levels of 2nd, 3rd and 5th-harmonic distortion to shape the preamp's performance. A gorgeous piece of gear, the Liquid Saffire 56 also comes bundled with the Focusrite plug-in suite.
www.focusrite.com

Audio-Technica ATH-M35 Monitor Headphones
These dynamic stereo monitor headphones fold up and slip into a storage pouch so you can easily take them to live gigs or when traveling between studios. They have a low-profile closed-back design, a neodymium magnet structure and a frequency response of 20-20,000 Hz. The gold-plated 1/8-inch (3.5mm) stereo connector features strain relief, screw-on 1/4-inch (6.3mm) adapter, and an 11-foot (3.4m) cable with single-side exit.
www.audio-technica.com
Sennheiser HD 800 Headphones
Utilizing a 56mm sound transducer and a design that directs sound waves to your ears at a slight angle, the HD 800 headphones are a terrific offering from a company best known for excellent microphones. Instead of a circular surface area for the vibrating part of the diaphragm, their choice is a ring, which is able to set in motion all the air volume over the transducer.
www.sennheiserusa.com
Primacoustic Machine Room Computer Silencer
Shhhh! Control computer noise in your recording space by putting the unit inside the Machine Room, with side walls treated with high-density fire-retardant foam, a foam-rubber surround seal, variable-speed fan, full-view front window and access door, and a foam-lined manifold to reduce exit fan turbulance noise (you just have to love phrases like that!)
www.primacoustic.com
Waves Audio Center Processor
The goal here is to separate phantom center audio from content that's panned left-right. In your mixing or mastering, you can focus on the phantom center while altering the vocals without affecting the rest of your mix.
www.waves.com
TC Electronic Level Pilot Monitor Control
Here is an analog stereo volume control that works independently of your computer or audio interface. Fitting into any active speaker setup with a minimum of clutter and wires, it lets you control volume levels in all situations.
www.tcelectronic.com

Novation Plug-in FX Suite
The company's first independent collection of VST/AU plug-ins, the package offers five effects: Chorus, Delay, Tremelo, Phaser, and Filter (overdrive), some derived from the SuperNova II. The Filter features a resonance normalizer to reduce the signal level in relation to the resonance level, producing effects similar to those found on Moog and Oberheim synthesisers or the Roland TB303.
www.novationmusic.com
St. Blues Guitars
Excellent guitars are the hallmark of this boutique company, now celebrating their 25th anniversary. Their instruments are usually manufactured abroad and finished in their shop but their new Workshop Series is being built entirely in the U.S.
www.saintblues.com
Alvarez Guitars
The new FCC and FCF models are part of the company's Fusion Series, which feature in ultra-slim chambered bodies and onboard electronics (Fishman Aura IC pickups). The two classical, nylon-string versions come with spruce or cedar tops; the two folk, steel-string models feature natural select spruce, quilted maple or koa tops.
ww.alvarezgtr.com
Audio Impressions' DVZ Strings 2.0
DVZ is a patented process that is designed to provide composers and songwriters orchestral accompaniment that more closely replicates live musicians. DVZ Strings 2.0 is a new version of the company's virtual-instrument, high-definition, 70-piece sample library. Strings have been re-mastered and the library offers microtonal scaling, key-switching options, three Decca Tree room mic selections, individual stereo outputs for each string section, and a digital audio-over-LAN process linking PCs to Mac, eliminating the need for soundcards.
www.audioimpressions.com
Alesis' ProTrack Digital Recorder
This is a handheld digital stereo recorder for iPod, enabling you to capture live audio anywhere and anytime with an iPod or iPod nano. Two high-quality condenser microphones are fixed in XY stereo configuration for field recording (44.1 kHz/16-bit max resolution). It also features a pair of combination XLR or 1/4-inch inputs for external microphones and line sources. When using the included AC adapter, the unit supplies 48V phantom power for condenser microphones.
www.alesis.com

Eventide Stompboxes
The TimeFactor features 10 delay effects while the ModFactor offers 10 modulation effects. You can customize up to 27 presets (or an unlimited number via MIDI). Accessing them via three metal footswitches, you get instantaneous program change, true analog bypass, tap tempo for beat matching, and full parameter real-time editing via 10 knobs.
www.eventide.com

Parker Guitars
The new Adrian Belew model features the Sustainiac Stealth PRO neck pickup, so you can hold a note forever (well, until power runs out or you fall asleep), and the Line 6 Variax technology. Pull out the Variax knob, twist it to one of 25 preset tone configurations, and push it back in. Foot-free tone control! The Fly Mojo MIDI Guitar features a Roland GK-KIT-GT3 Divided Pickup kit, a Seymour Duncan Jazz pickup at the neck, a Duncan JB at the bridge, and an exclusive Fishman Piezo electronics system.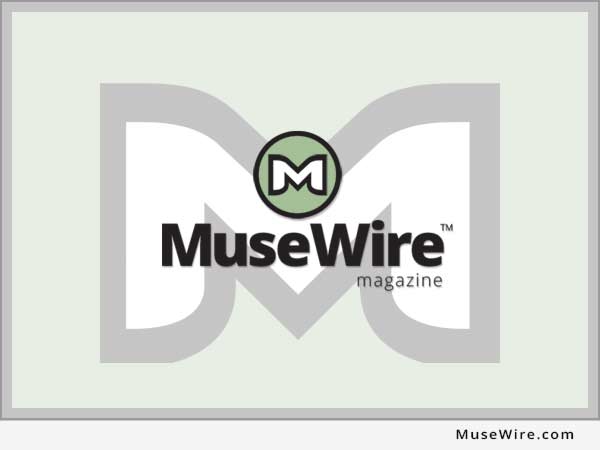 Pigtronix
Full disclosure: I've received gear from this maker of insane guitar pedals (which is why a song on my CRAZED AND DAZED album is entitled "Pigtronix"). These guys make the pedals called Echolution, Disnortion, Attack Sustain, Mothership Guitar Synthesizer (yes, it's a pedal!), PolySaturator, and Envelope Phaser. Was there a moment when a guitar was played through all of them at once? Oh, you bet!
www.pigtronix.com
Minarik Guitars
Full disclosure: I have received guitars from this maker of superb instruments (which is why my videos often feature a Samhain and flame-shaped Inferno model axe – and why I record with them). One look at the mind-boggling designs of the Minarik guitars and you think you're looking at movie props, yet these are exquisite instruments. Consider the Firebolt, which is a V-shaped monster but with custom-carved chambers open with lightning bolt F-holes. The neck-thru-body tone bar lets you play with intense overdrive tone without unwanted feedback normally associated with F-hole style guitars.
www.minarikguitars.com
[tags]Apple, NAMM, ZT Amplifiers, Ableton, Focusrite, Audio-Technica, Minarik Guitars[/tags]