Tunes, Legal Tender and Attorneys: Music Business Legal Update of the California Copyright Conference
COLUMN: Attorneys, accountants, music publishers, and copyright defenders came together in Los Angeles recently and the result was a spirited and passionate discussion of rights and money. It was a lot more fun than you might expect from a room full of businesspeople. First, because it was the music business, which can be monstrously entertaining. Second, it was the California Copyright Conference, which is nowhere near as staid as its name implies.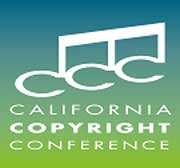 The CCC is where I first heard the idea for the National Day of Sharing, which would involve musicians marching into businesses and homes to "share" some of their belongings in retaliation for people "sharing" our music over the years. (NOTE: this illegal activity not endorsed by the CCC; I'm merely pointing out that this organization's meetings can sometimes get feisty.)
F-Bomb
Speaking of feisty, one of this month's panel speakers was attorney Dina LaPolt, a passionate defender of artists' rights, and a person who is unafraid to make her points in a colorful way. In fact, another member of the panel, Patrick Ross of the Copyright Alliance, told me he was considering posting "an over-and-under betting line on how soon Dina would drop an f-bomb." None of us knew it would be in her first sentence.
The topic was a settlement under negotiation by the NMPA (National Music Publishers Assn.), which will provide major record labels the opportunity to pay publishers possibly hundreds of millions owed for unpaid "pending and unmatched" copyright royalties and avoid 1.5% per month late fees that would otherwise apply. Panel speaker Cedar Boschan of royalty auditing firm Hurewitz & Boschan summarized the three phases of the plan to distribute such P&U monies, although not all details of the plan have been made public. Panelists and audience members questioned many aspects of the deal including whether a plan to distribute up to $174 million on a market share basis is fair to independent publishers. Boschan encouraged all publishers to enroll to receive more information about the settlement, including their share of the first phase of the settlement, before deciding on a case-by-case basis whether to opt in.
LaPolt's take on the subject was crisp and to the point: "If you are a small publisher, you're f#@ked," she stated. Now that she had everyone's attention, including the Courtyard by Marriott waiters, LaPolt referenced the Kazaa settlement, which some feel did not go far enough in defense of artists' rights. Her contention is that many aspects of these agreements put the onus on artists for clearing up contractual problems. She also spoke about the ongoing battle to obtain royalty payments for artists when songs are played on the radio and referenced "retaliation by radio against artists who are in favor of legislation that supports these payments." She directed members to musicfirstcoalition.org where you can find stories such as "FCC Probes Corporate Radio's Misdeeds" among others.

Net Result
Speaking eloquently about various pending legislative decisions on behalf of rights holders was panelist Patrick Ross, executive director of the Copyright Alliance. "Can anyone give me a good definition of 'Net Neutrality'?" asked Ross. "The problem is that there is a spectrum of definitions depending on who is speaking and what they want." He went on to outline several of the important points of Net Neutrality, including unrestricted access to legal content, no user discrimination, and requiring ISPs to be transparent in the way they control online traffic.
Ross also spoke about his testimony before the FCC on September 17th in which he cited individual artists in making two points: 1) Regulators must make a distinction between legal and illegal traffic. 2) Regulators must allow the use of technology to target illegal traffic. His full testimony is pretty interesting and is a brief two pages. You can access it here: http://www.copyrightalliance.org/files/fcctestimony.pdf .
Shaking Up the Status Quo
Also speaking on the panel was Kenneth Freundlich of Freundlich Law who currently represents Live365, Inc. and previously represented Royalty Logic in its bid to become a competitor to SoundExchange, currently the only performance rights organization designated by the U.S. Copyright Office to collect and distribute royalties for music played on digital cable, satellite radio/television, and Internet radio. While participating in ongoing CRB proceedings, both of Freundlich's clients have raised the controversial issue as to whether the CRB is constitutional. The Live365 case is currently pending before Judge Walton of the United States District Court in Washington, D.C.
Somewhat defending the current situation with the NMPA/RIAA was Michael Perlstein of Fischbach, Perlstein, Lieberman & Almond. It was noted that publishers who are not members of the NMPA cannot participate in the current deal, but Perlstein pointed out that "you can go after the money on your own without joining the NMPA and without opting into the program." He was optimistic about the record companies following through on their promises, saying the new legal requirement of an interest penalty (the 1-1/2% per month on late royalty payments) is "the stick" that will drive them forward.

Who's in Charge?
Moderating the program and keeping things moving was Steve Winogradsky, who cracked up the crowd with several quips and astute observations, and by having a table of his students chant "Record labels are not your friend" whenever the situation demanded it. A candidate for "hardest working man in the music industry," he is a partner in the law firm of Winogradsky/Sobel, teaches at UCLA, is a past president of the CCC (twice) and the AIMP, and serves as FOH engineer and his own roadie in setting up and tearing down the sound system for the CCC events. Consider this a "shout out" to Steve.
Erudite Audience
Thomas White, a highly respected music business consultant, raised a couple of questions that had more than a few people in the room widening their eyes in interest: "The data accumulated by record companies must be available for publishers to review before they determine whether a contemporary market share based payout is a fair and appropriate method." And "Since it is common practice that unclaimed funds are paid to the states so that they can be later located or found by their owners, there is a more basic question of
why mechanical royalties dating back to the inception of these major record companies are still being held."
The evening's discussion kept coming back around to the $279 million in record company "P&U" funds. Fred Wolinsky, of the auditing firm Miller, Kaplan, Arase & Co., pointed out that "For many years, labels didn't do what they were supposed to do, so what makes anyone think they will change?"
As you can tell, there was a lot of skepticism in the room, especially the part of the agreement calling for the labels to use "best practices" from this point forward. Many in the room rolled their eyes at this concept. Cheryl Hodgson of Hodgson Law had the last word on this subject when she stated "The phrase 'record label best practices' is an oxymoron."
For more information: www.theccc.org .