The Last Days of United Artists Records (with Comments on the Thirteen Colonies Syndrome and the Masterpiece Theater Effect)
COLUMN: I thought it might be interesting to recapitulate the last days of United Artists Music and Records Group, Inc. ("UAR") and the circumstances under which Capitol Industries-EMI, Inc. ("Capitol") acquired it. The information set forth in this note is based on my personal knowledge of what happened and my independent analysis of events; an interview I had with Artie Mogull prior to his death in November 2004; an interview I had with Don Arden prior to his death in July 2007; and documents they let me review at that time.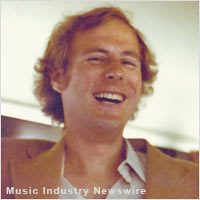 A. United Artists Films
United Artists Films was the famous movie company founded in 1919 by D.W. Griffith, Charlie Chapin, Mary Pickford and Douglas Fairbanks, Balio, T. (1976) United Artists – The Company Built by the Stars. Arthur Krim and Roger Benjamin acquired it in the early 1950s. They sold it in 1967 to the insurance conglomerate Transamerica Corporation, Balio, T. (1987) United Artists – The Company that Changed the Film Industry. Krim and Benjamin later went on to found Orion Pictures.
United Artists Films formed United Artists records in October 1957. It started by releasing sound-track albums and licensing masters from third-party producers using the same profit-sharing model pioneered by the film studio, Sanjek, R. & Sanjek, D. (1991) American Popular Music Business in the 20th Century (p. 134). It then began signing its own artists with modest success, Sanjek, R. (1996) Pennies from Heaven (p. 348). Around this same time other movie studios such as 20th Century-Fox, Columbia Pictures and Warner Bros. also established their own soundtrack labels.
Transamerica was stimulated by the entertainment business. In 1968 it bought Liberty Records for $38 million from Al Bennett and merged it with UAR. Liberty owned various subsidiaries such as Imperial Records, Blue Note Records and World Pacific Records, which also were part of the deal. Al Teller was president of UAR from 1974 to 1977. He later characterized his experience with Transamerica as "the worst of corporate nonsense," Dannen, F. (1990) Hit Men – Power Brokers and Fast Money Inside the Music Business (p. 222). Teller later went on to become president of MCA Records in 1988, replacing Irving Azoff. A decade after buying Liberty, Transamerica got tired of coping with UAR and determined to sell it.
Transamerica also later left the film business. UA's PTOI had dwindled to 6% of total corporate PTOI in 1979 and to 5% in 1980 – for each year, about half of UA's contribution to corporate revenue. I have posted a copy of Transamerica's annual reports for 1980 and 1981 here. In July 1981 Transamerica sold UA to MGM (which then became MGM/UA Entertainment Co.) for $380 million, hard on the heels of the "Heaven's Gate" debacle. At the time, "Heaven's Gate," directed by Michael Cimino, was one of the worst-performing movies ever made, Bach, S. (1985) Final Cut – Dreams and Disaster in the Making of Heaven's Gate.
When it sold UAR, Transamerica retained its music publishing interests. Those were included in the sale of United Artists Films to MGM. In January 1983 MGM/UA sold its music publishing business to CBS for $68 million. CBS later sold its music publishing business to SBK Entertainment – a transaction that will be the subject of a subsequent post.
Transamerica was confounded by the entertainment industry. Reflecting back on that period, James R. Harvey, Transamerica's CEO, said: "We're getting rid of all of the exciting businesses. Times have changed. While diversification was a successful strategy in the 1960s, today's harshly competitive economic climate forces companies to concentrate their resources on what they do best." Zonona, F. (Feb. 24, 1986) "Transamerica Chairman Likes Business to Be Dull, Los Angeles Times.
B. Mogull & Rubinstein Acquire UAR
In March 1978 Artie Mogull and Jerry Rubinstein agreed to buy UAR from Transamerica for $43 million. Mogull and Rubinstein were equal partners in their company M&R Music Corp. At the time Mogull was UAR's president, having recently replaced Teller. Mogull formerly had been Capitol's VP A&R in the early 1970s. Rubinstein formerly was president of ABC Records. Mogull was a major name in the industry with undoubted flair and attraction for artists. He did not however profess any strength in the business field or financial controls. Rubinstein on the other hand was an accomplished accountant and lawyer.
Although UAR's sales during 1977 were approximately $50 million it had not contributed to Transamerica's profitability. Transamerica had made an inter-company loan to UAR for $32 million, which was in default. The $43 million purchase price was UAR's notional book value. In other words Transamerica basically was willing to dump the company and not make any profit on the deal. Mogull and Rubinstein's motivation was to do whatever was necessary to produce high initial profits, on the basis of which they hoped to "flip" the company by selling it to a major within a relatively short period of time, certainly no longer than four years out.
C. Capitol Finances M&R's Acquisition
M&R approached Capitol, together with the other majors, to finance the purchase price in exchange for distribution and licensing rights. CBS and WEA dropped out for antitrust reasons. The market share of either of them if they acquired UAR would be too large in relationship to the other companies, potentially leading to undesirable market concentration. PolyGram and Ariola (the predecessor company to RCA Records) had approached Transamerica to buy the company directly, freezing out M&R. Mogull and Rubinstein however managed to convince Transamerica it would be better off dealing with them, rather than with another public corporation. The main reason why was a sale to a public company would require additional disclosures, which (given record industry trade practices) Transamerica would prefer not to make.
Mogull and Rubinstein would jointly manage the company. Charlie Minor (later murdered by his girlfriend in March 1995) would head up their promotion department. UAR owned about 600 album masters and had about 80 acts on its roster. It had two major stars, Gerry Rafferty and Kenny Rogers. Rafferty's last record had sold 1.6 million copies in the U.S. and he was contractually committed to deliver four more. Rogers' last record had sold 1.5 million copies and he owed seven more. It also had some less-demanded but still commercially-significant artists such as Shirley Bassey, the Nitty Gritty Dirt Band, Slim Whitman, Charlie Rich, Chris Rea, Brass Construction, Billie Joe Spears, Samantha Sang, Earl Klugh, Tina Turner, Dottie West, Cindy Bullens, Ronnie Laws, Noel Pointer, Vivian Reed and Crystal Gaye. Shirley Bassey was big in the U.K., Europe, Australia and South America and still had to deliver five albums. UAR's label in the U.K. also had the Stranglers, the Buzzcocks, Dr. Feelgood, 999 and Fischer Z. UAR had continuing rights to release soundtrack albums from United Artists motion pictures through April 1983, including the then-forthcoming "Rocky II" and "Moonraker." Blue Note and Pacific Jazz were internationally renowned with as much long-term sales potential as any other jazz labels. UAR also owned the Beatles masters "A Hard Days Night" and "Let It Be." These movies had been released by United Artists Films, which (much to EMI's chagrin) also owned the soundtrack rights.
Mogull and Rubinstein declared it was their intention to reduce the existing artist roster to about 25 acts (responsible for 95% of its sales volume) and then to redevelop it with new signings. In principle this is not a bad strategy because concentrating on fewer artists and new releases typically results in greater profit, at least eventually. However it is associated initially with lower sales volume and market share.
In 1978 UAR's net sales and licensing income in North America were $55.2 million, resulting in variable margin of $10.4 million. Worldwide net sales and licensing income were $93 million, resulting in variable margin of $15.1 million. Operating costs were $7.8 million, resulting in pre-tax operating income of $7.8 million. For 1979 Mogull and Rubinstein estimated net sales and licensing income in North America of $50 million, resulting in pre-tax operating income of $2.5 million. They estimated an additional $2 million in pre-tax foreign licensing income.
EMI's estimates were even higher. For FY 1979 EMI forecast net sales and licensing income in North America of $42.7 million, resulting in variable margin of $5.5 million. Internationally it forecast net sales and licensing income of $63.3 million, resulting in variable margin of $8.1 million. Operating costs were estimated at $4.1 million, resulting in pre-tax operating income of approximately $4 million. FY 1980 would result in even further improvements as UAR's management and returns liability stabilized.
There were several reasons why the deal was particularly attractive to Capitol and EMI. With rapidly escalating talent acquisition costs, promotion and marketing expenses and manufacturing unit costs, margins in the record industry had dropped substantially. Capitol was in a posture where it would be difficult to reduce overheads significantly without seriously impairing its competitive capabilities. It could however handle considerably more sales through-put with relatively little added incremental costs. Taking on UAR presented an opportunity to achieve economies of scale by spreading fixed overhead costs over a larger sales base, thereby improving margins and potentially leading to significant sales and profits contribution.
As UAR's domestic distributor Capitol would earn a distribution fee and EMI's foreign affiliates would earn licensing income. Subject to artist clearance, Capitol would acquire the right to repackage and reissue existing albums. Perhaps over time Capitol might absorb various finance, legal and other administrative functions, resulting in net personnel reduction. UAR could be combined with Capitol in a kind of joint operation, utilizing the best executives from each label, while preserving the distinctive talent attractiveness and market exploitation abilities of both labels separately.
Another factor was Capitol's relatively weak position in the U.S., particularly compared to CBS and WEA, which together controlled over 40% of the U.S. retail market. UAR was the only significant catalog then available. Capitol's market share and profitability had declined precipitously and it was at risk of losing stature as one of the major U.S. record companies. Capitol's standing likely would be threatened further by ownership shifts that were occurring, such as the following:
1. The increasingly aggressive posture then being adopted by PolyGram in North America through acquisitions such as Casablanca, owned by Neil Bogart. Casablanca had sales of $300 million in 1978 comprising some two-thirds of PolyGram's turnover, Sanjek & Sanjek op. cit. (p. 235). [It later would turn disastrously unprofitable and was one of the main reasons why PolyGram lost some $220 million in the U.S. between 1979 and 1985, Dannen, F. (1990) Hit Men (p. 181).] PolyGram also recently had entered into a distribution-licensing arrangement with Capricorn Records, owned by Phil Walden.
2. Capitol began distributing Ariola Records in 1975, however in August 1979 Ariola acquired Bell Records from Columbia Pictures for $50 million. It renamed it Arista Records and shifted distribution to RCA. Arista's president was Clive Davis, who recently had been fired as president of CBS Records following an expense account-tax evasion scandal. RCA acquired 50% of Arista in 1983. In the meanwhile General Electric took over RCA in 1986. Ariola purchased RCA Records (including the 50% of Arista) from GE in 1986 for $330 million and the labels became the foundation of the Bertelsmann Music Group ("BMG"). In 1975 RCA also agreed to distribute A&M and would start doing so in 1979.
3. In August 1974 ABC Records acquired Paramount Records from Gulf & Western for $55 million, Sanjek op. cit. (p. 560). Capitol failed to acquire ABC Records when it went on the market in 1977; it later was sold in 1979 to MCA for a reported $55 million, Sanjek op. cit. (p. 608).
4. In 1971 Capitol discussed but failed to pursue a merger with MCA. In September 1979 Capitol passed up the opportunity to be acquired by Gulf & Western, Southall, B. (2009) The Rise & Fall of EMI Records (p. 37). This left it in the precarious position of being a stand-alone firm without the support of a major multi-national company – a recurring problem throughout EMI's corporate history as subsequent developments will show.
Capitol considered acquiring UAR outright rather than financing the M&R acquisition. It rejected this alternative. It believed the benefits of the distribution-license agreement structure outweighed the dangers and inconveniences involved with an acquisition, particularly those associated with the quality, security and value of UAR's assets; third-party claims and other known and unknown liabilities; on-going management responsibility; and risks of future losses.
D. Jet Records
At the time UAR had licensed and was distributing the Jet Records catalog, owned by the U.K. music impresario Don Arden. Arden's daughter Sharon went on to marry Ozzy Osbourne and she now is a fixture on reality TV. Jet's main act was the prog-rock band Electric Light Orchestra (ELO). Jet and ELO in particular were the main contributors to UAR's revenue, accounting for 25% – 30% of UAR's world-wide sales.
One of the key assumptions of the Capitol-UAR transaction was the UAR-Jet contract would bring further new ELO albums. Mogull assured Capitol his relationship with Arden was solid. Nonetheless in early April 1978 Arden announced Jet Records (and ELO) would leave UAR if the proposed sale to Mogull and Rubinstein took place. A canny negotiator, Arden clearly hoped to extract additional financial concessions from Mogull and Rubinstein. After failing to do so, Arden peremptorily entered into a new deal with CBS. This understandably precipitated a review of the price for which M&R would purchase UAR from Transamerica. On April 6, 1978 following a series of emergency negotiations, the purchase price was reduced to $30.5 million.
E. Terms of the Deal
The transaction was finalized on May 5, 1978. UAR entered into a five-year distribution agreement with Capitol in the U.S. and with EMI Records in the U.K. It entered into five-year foreign licenses with all of EMI's world-wide companies (it already had licenses with those in France, Benelux, Scandinavia). EMI agreed to pay Transamerica $30.5 million in installments: $11.1 million on July 1, 1978 and 16 further quarterly installments of approximately $1.3 million each. The note would bear interest at prime + 1.5%. This actually was structured so EMI would pay UAR and then UAR would pay Transamerica, however EMI guaranteed the payments and the money went directly from EMI to Transamerica. EMI also would loan UAR $7.5 million as "working capital."
EMI took a security agreement in all of UAR's assets. The security agreement required UAR to meet certain financial performance criteria, such as maintaining a certain net worth. EMI also acquired an option to purchase all of the company' stock from Mogull and Rubinstein in the event UAR defaulted on repayment of the loan. Assuming the company was successful, EMI had the right to acquire it at the end of four years for a price that was a multiple of four times its pre-tax earnings during the highest year during that period.
In a separate transaction dated July 1, 1978 Capitol acquired UAR's three manufacturing facilities for $4.1 million. These were disc manufacturing plants in Hollywood, California and Roselle, New Jersey; and a tape duplicating plant in Council Bluffs, Iowa. UAR entered into an agreement with Capitol for manufacturing, which provided for a slight mark-up over Capitol's actual manufacturing costs. These plants would meet most of UAR's manufacturing needs. At the time Capitol had a contract with Warner Bros. to manufacture most of its records and tapes, through June 1982. The UAR plants would provide additional capacity for both Capitol and Warner Bros., which otherwise would have to be subcontracted to third parties.

F. UAR Encounters Difficulties
UAR ran into trouble almost immediately. Between May 1978 and December 1978 it became financially crippled by at least six adverse circumstances. These were as follows:
1. Massive returns from UAR's former independent distributors totaled $42.2 million between May 1978 and April 1979. Gross sales of UAR product during this period were $43.9 million, resulting in paltry net sales of $1.7 million. There is a brutal logic that explains why UAR's customers (record retailers and wholesalers) returned so many records. Customers are less likely to make a return if they know the record company's distribution relationship is stable. The prospective value of a returns credit is greater when a smaller label is absorbed into a larger one. The customer can return an undemanded album by an artist on the smaller label and use the credit to buy a more demanded album by an artist on the larger label. Customers are more likely to pay their accounts because they benefit from an on-going mercantile relationship with the larger label, which can withhold commercially-demanded records unless the account is kept current. Despite Capitol's efforts to reassure the marketplace, none of these favorable circumstances obtained.
2. Heavy returns reduced UAR's accounts receivable from its former independent distributors by $28 million. Of this UAR collected only $2 million.
3. Not having been paid in some time, Jet Records and its new distributor CBS sued UAR to get out of their deal. The attorney David Braun, later (briefly) president of PolyGram, represented UAR. I have posted a copy of the complaint here. The CBS lawsuit resulted in huge legal expenses and diverted management's attention. Eventually UA disposed of 1.4 million surplus ELO records for a price that was $2.00 lower than it had anticipated.
4. UAR carried its inventory at book value of $15 million. This inventory however was undemanded and obsolete. It represented over 18 months of sales. If liquidated at distress prices it would destabilize the market for both catalog and new product, create serious returns distortions, and further jeopardize UAR's financial condition. It was written off entirely.
5. UAR had given large long-term guarantees to a number of non-viable artists, exacerbating its need for cash.
6. Finally UAR was not even covering its marginal costs and its fixed costs (including administrative and operating overhead) were far more than its net sales. It net foreign licensing income was a paltry $6.6 million, far below EMI's forecast.
G. Capitol Takes Over
As a result of these and other factors UAR was in default under the terms of the loan and security agreement. It also became clear that UAR as then structured would require further significant ongoing financing from EMI, without EMI being able to exercise adequate management control or involvement in UAR's activities.
By the end of January 1979 UAR's books showed a net worth of negative $36.1 million. EMI forecast UAR would require an additional $10.4 million in loans to June 1979; it already had loaned $7.5 million. EMI already had committed itself to pay $30.5 million to Transamerica and had made several payments. At this point the most likely maneuver for EMI simply would be to exercise its rights under its security agreement and foreclose.
Had it attempted to do so UAR unquestionably would have filed for bankruptcy protection. Although this ultimately would not have affected EMI's interests as a secured creditor it would have delayed EMI's ability to exercise its remedies under the security agreement, resulting in further deterioration of UAR's asset base. EMI was UAR's lender of last resort and would have had to continue to fund the company during insolvency proceedings, carrying with it the prospect of further losses. There would be extensive and unknown repercussions on UAR's artist contracts. Depending on the legal language used, some might be terminable by the artist. In those instances where UAR had advanced money and was unrecouped, its ability to do so might be jeopardized. A bankruptcy proceeding would be devastating to the reputation of the firm and fatally impair its ability to sign new talent. Finally if through some miracle Mogull and Rubinstein (using EMI funding) managed to make UAR successful, and if EMI then wanted to exercise its option to purchase the company, it would have to pay a price based on four times pre-tax earnings during the highest year. By any reasonable standard this was far more than the company was worth.
In light of these considerations, instead of foreclosing, on January 31, 1979, EMI exercised its stock purchase option. Even though Mogull and Rubenstein had no money in the deal, EMI paid them an extra $3 million, which Mogull characterized as "walking away money."
H. Was It a Good Idea?
Capitol previously had formed EMI America Records ("EMIA") in January 1978 as a second label to operate in parallel with Capitol Records. EMIA moved into the former Gene Autry studio at Sunset and Highland, across the street from Hollywood High School. Its president was Jim Mazza. After Capitol acquired UAR it merged it with EMIA (rather than with the Capitol label). As a result EMIA lost $3.5 million in 1979 and $2.5 million in 1980. However the combination added $40 million in volume to EMIA's budged sales of $9 million in 1980. It also reduced EMIA's operating costs by $2 million, primarily by eliminating 35% of its staff.
Capitol sold UAR's manufacturing plants to Electrosound Group in February 1981 for $3.4 million. Capitol had invested substantially in the plants since their acquisition, resulting in a net loss of $19.4 million. Capitol formally dissolved UAR as a separate company in April 1981. In 1986 Jerry Weintraub attempted to restart United Artists as a movie studio, together with United Artists Records (the latter apparently without license from Capitol). This initiative was unsuccessful and the label closed shortly thereafter. I have posted a copy of Weintraub Entertainment Group's 1988 Form 10-K here.
Over time though UAR's contribution to EMIA sales gradually subsided as EMIA embarked upon its own program of artist origination and development. In August 1987 Capitol closed down EMIA and moved it to New York. It became EMI-Manhattan and then simply EMI U.S. (this transition will be the subject of a subsequent post). In the early 1990s Mogull acted as a consultant for SBK Records, trading in various markers he had accrued over his long career.
It seems unlikely the acquisition cost of UAR was effectively amortized, or if it was, its contribution to pre-tax operating income was slight at best. In the meanwhile management time and attention to UAR and its various problems was far out of proportion to its contribution to net sales and profitability. Capitol dismantled UAR shortly after its acquisition. This is an absurd and self-evident waste of scarce corporate economic resources. Large record companies buy smaller ones on the assumption they will remain vital contributors to turnover and profitability by originating commercially-demanded artists. This objective per se cannot be realized if the first thing the large record company does is strip the smaller record company of any capacity to do so. All the large record company ends up with is an assortment of old catalog masters, which it then feebly attempts to compile and reassemble into "greatest hits" packages. EMI repeated this mistake time and time again, for example, its acquisitions of Chrysalis Records, Virgin Records, Enigma Records, Priority Records and the vast sums of money it spent on SBK Records and the ill-fated EMI Records Group (to be explored in a subsequent post). Like the prog-rock band Kansas sang, they now all simply are dust in the wind.
I attribute what I view as the ultimate unsuccessfulness of the UAR deal primarily to three business failures by Capitol's and EMI's senior management at the time. These particularly are significant since the UAR acquisition was the only major corporate transaction accomplished by this particular management team.
1. In their hubris they thought they were innately superior and they could do a better job than anybody else of managing UAR's assets. In fact they were on an average management curve – no better (nor no worse) than their competitors. I call this the "Thirteen Colonies Syndrome." Most British executives believe their first mission is to civilize the natives and impose their management practices on the recalcitrant and supine American marketplace. Not having been properly schooled or trained, American executives are thought to be incompetent at best.
Its reciprocal is what I call the "Masterpiece Theater Effect." American executives – particularly those from the Midwest – are inordinately susceptible to the mesmerizing effect of posh British accents. This leads them to believe British executives know something they don't. This rarely is so and in many cases British executives are completely ignorant about the U.S. market (and are operating under the influence of the Thirteen Colonies Syndrome). They are as tone-deaf as Martians to the subtleties, nuances, conventions and protocols of what is involved and on top of that (to use some British terminology) they are snobs, toffs and twits. This is not surprising considering the restrictive effects of the U.K. school system, the implicit caste system still prevalent in the U.K. and the stifling effect of the hierarchal, striated management structure of many U.K. companies. The corporate culture of EMI, a British company, long has been plagued with this entropy, Negus, K. (1999) Music Genres and Corporate Cultures (p. 81).
Just to make sure I'm not being misunderstood I would apply the same critique to U.S. executives attempting to navigate U.K. companies – a kind of collision later exemplified by Jim Fifield's experience with Colin Southgate (to be explored in a subsequent post). In the final analysis though Capitol is the U.S. company that came to be dominated by a U.K. perspective, not the other way around.
2. While developing one's own proprietary artists internally always presents risk it also presents greater prospect for above-average return. All one ever will earn by distributing somebody else's records is a slim margin on distribution fees, manufacturing mark-ups and slight royalty differentials in foreign licensing income (most of which is passed through to the artist). Instead of taking on UAR, management should have focused its attention on rehabilitating the EMIA and Capitol labels. If this was beyond management's capacity then EMI should have merged with Gulf & Western. It would have been a natural fit with Paramount Studios and this would have given EMI cover as large, international multi-media companies emerged in the 1990s – 2000s such as Sony (with both a record and a film division), Warner Bros. (with both a record and a film division) and Universal (with both a record and a film division). It was a grave error for EMI not to conclude this transaction.
3. Mogull and Rubinstein pulled the wool over management's eyes. Their financial projections were overly-optimistic, as were EMI's own internal forecasts. In an illustration of what social psychologists such as Irving Janis call "group think," EMI's financial projections became attenuated towards completing the deal, rather than critically examining its fundamental underlying economics. The liabilities associated with UAR far outstripped its potential value. Management's evident ideation it would not be impacted by UAR's accounts receivable and returns profiles is laughable. This is not just 20-20 hindsight. There were plenty of clues to enable management to foresee these prospectively.
Next: The Menon regime at Capitol-EMI.