Review: Sonic Reality 'Sonic Refill Ultra Loaded'
REVIEW: If you're a long-time user of Propellerhead's REASON application, or just coming back to it with the new version 4, as I am, then you are probably impressed by Reason's new capabilities, and its general ease of use. Reason is very cool because it's set-up as a virtual studio, where you need nothing else to use it since it comes complete with a sequencer, effects, virtual analog instrument, drum machine, sampler, and more. Ideal for laptops, performers, and home studios — even game sound designers — Reason is a wonderful "all in one" environment, that can also "rewire" into any bigger badder DAW and work in perfect sync.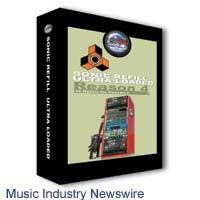 Reason uses a somewhat unique, but easily recognizable terminology for adding sound sets to their instruments (Thor, Subtractor, Malstrom, Redrum), or samples to their two sample players (NN-19, NN-XT), or even multi-instrument kits for Reason's unique Combinator. Any add-on to these instruments (virtual devices) are typically called a "refill" (or "Reason refill"). A typical refill comes as a large compressed bundle file, that might have patches for any or all of the devices found in Reason, which become visible when browsing from Reason's browse window.
While there are a lot of companies online, on eBay, and in music stores selling refills for Reason, the quality of refills varies wildly. One of the most respected companies in the "sample business" has to be Sonic Reality, who you may know for their work with Ocean Way drums, their sound sets for IK Multimedia's SampleMoog (previously reviewed for MuseWire) and SampleTron, and many many years in the business of providing very high quality sample sets of both real world (Miroslav Philharmonik) and electronic instruments.
So, with such a venerable pedigree, I was pretty excited to get a review unit of Sonic Reality's super bundle of refills, which they call "Sonic Refill Ultra Loaded." If there were ever an apt description, beyond the inherent hyperbole, for a software music product, that one fits to a "t."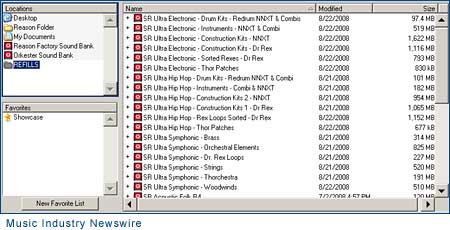 The folks at Sonic Reality have pulled the top 38 refills from their vast library (they can be purchased a la carte as downloads, too), and this super pack comprises roughly 14GB of sounds, patches, and themed elements. The refills are organized by the original packages (see list of the refill packs, below), such as film music, guitars, classic keyboards, etc. When you open up the patch browser in Reason, if you've only got the factory set and Orkester, you're going to be immediately overwhelmed by the variety and selection of sounds to explore.
To be clear, this package is not just a rehash of "patches" using the built-in sounds and instruments that come with Reason, which is very common with the "free" refills you may find online in user groups and fan forums for Reason. Sonic Reality are providing more than 13GB (or nearly 20 CD-ROMs worth, if your brain is more comfortable with that measurement) of immaculately sampled and programmed audio material. Real drums, real strings, classic synth keyboards from the '60s, '70s, '80s, and the '90s. From real analog synths, to organs, to grand pianos, to the classic Mellotron tape machine keyboards. And a lot of esoteric things I recognize from digital synths (which I happen to have in my own collection).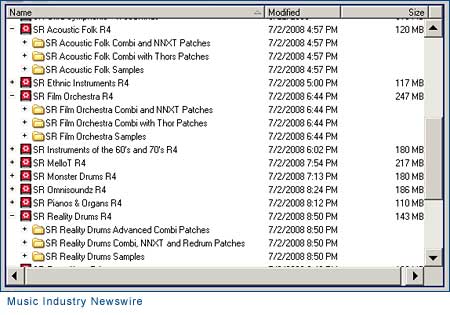 The wealth of soundscapes you can explore can take hours and hours, and constantly provide new inspiration. I found many sounds right away, which have the usual airy-faerie names which loosely seem inspired by the elements of earth, wind, fire, etc., that would instantly cure you of any envy of those owning products like Spectrasonics' Atmosphere, or those who own "real" keyboard workstations be it a Fantom G, Korg M-3, or Triton, or a Yamaha Motif.
What's nice, too, is that with most of the refill sets, you can load only samples into NN-XT, or load a full-on Combinator kit. Drilling-down into a folder inside the refill, will usually reveal options for that set (see image, above).
It's rare to load up a sound library, and think, "Wow, I could replace my Roland keyboard with this stuff," but with this bundle, that thought kept crossing my mind. It's that good. It really opens up the capabilities of what comes in the box when you buy Reason 4. Not that there is anything lacking in the wonderful factory sound sets you get with Reason, it's only that the Sonic Reality bundle gives you 38 batches of things you might not even know you had wanted, along with a lot of things you might have said you wish you had.
Along with your typical delayed analog stabs, deep house basses, and swirly organs, I found a lot to like in sound elements that sounded layered from such keyboards as the Kawai K5000, Hartmann Neuron, Roland D-50 and JD-800, XV series, etc., Korg's Wavestation, and other things you might never had heard of like an Elka, or Chamberlin. Great stuff at every turn.
And there's drums! I was very impressed by the huge assortment of real and synthetic drum textures, reminding me of everything I'd ever owned on my Linn9000, MPC3000 or MPC4000. If you had wished you could inject Native Instruments' Battery or Maschine into Reason, this bundle gives you the juicy goodness you've been wanting. Typical kit sizes are 7-10MB, which is very good considering the original MPC kits were perhaps 1.4MB, and the entire ROM on my Triton Extreme keyboard is only 160MB total! I found a lot of kits that made me go, "Hey! That's hot!" and want to get tracking right away.
Favorites? Well, there were so many things I came across, particularly the Mellotron, the film/soundtrack textures, the drums, and the spacey evolving pads, it would be hard to make a list here that would mean anything until you went exploring on your own, since often names of synth patches other than real world instruments often have those foo-foo names that don't mean anything.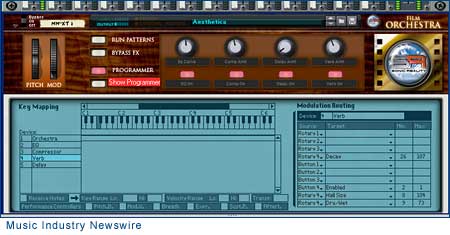 The REX loops and the play a key construction kits work really well with Reason, and when used in conjunction with REDRUM, it's just nonstop fun to just play.
If you have Reason, this is truly a no-brainer if you're looking for pro quality sounds, and if you're moving to a laptop based "all computer" set-up, but perhaps holding onto that old Trinity keyboard, or Fantom S, then this might be the package to make you jump full force into software-only.
38 Refills included in Sonic Refill Ultra Loaded:
* Acoustic Folk
* Ethnic Instruments
* Film Orchestra
* Instruments of the 60s and 70s
* Mello-T
* Monster Drums
* OmniSoundz
* Pianos & Organs
* Reality Drums
* Retro Keys
* Rhythm Section
* Symphonic
* Synths 1
* Synths 2
* Synths 3
* Triple Bass
* Triple Guitar
* Vintage Drums
* Vocal Textures
* World Percussion
* Ultra Electronic Drums
* Ultra Electronic Instruments
* Ultra Electronic NNXT Construction Kits
* Ultra Electronic REX Construction Kits
* Ultra Electronic REX Grooves
* Ultra Electronic Thortronic
* Ultra Hip Hop Drum Kits
* Ultra Hip Hop Instruments
* Ultra Hip Hop NNXT Construction Kits
* Ultra Hip Hop REX Construction Kits
* Ultra Hip Hop Rexfill
* Ultra Hip Hop Thorfill
* Ultra Symphonic Brass
* Ultra Symphonic Orchestral Elements
* Ultra Symphonic REX
* Ultra Symphonic Strings
* Ultra Symphonic Thorchestra
* Ultra Symphonic Woodwinds.
General description of the first 20 volumes in the Sonic Reality Refill Collection:
•Volume 1 Synths – Includes a massive collection of synth sounds focused on leads, basses and misc. vintage and modern synth samples and patches
•Volume 02 Synths 2 – More great synth sounds focusing on Pads, FX and Misc. Vintage & Modern synth samples and patches
•Volume 3 Rhythm Section – Provides instantly playable guitar, bass and drum multisamples featuring finger, picked, harmonics, mutes, acoustic and electric guitars and basses as well as killer dynamic drums and percussion
•Volume 4 Pianos and Organs – B3s, Rhodes, Wurlies, Clavs, FM and More! Features authentic chromatic instruments including classic Rhodes, Wurlies, and FM electric pianos, concert grand pianos, organs, clavs and other classic keyboards.
•Volume 5 Symphonic – Very expressive strings, brass and winds gives Reason users the tools they need for full-scale orchestrations. Symphonic's highly playable collection of expressive solo strings, ensembles, orchestral and pop brass, saxes and other wind instruments
•Volume 06 OmniSoundz GM – Features 128 professional quality General MIDI (GM) instruments. Never before has GM sounded this good!
•Volume 07 Reality Drums – A massive collection of high-quality acoustic studio drum kits. Featuring Sonic Reality's unique I-Map interactive mapping, left and right stick snare rolls, ghost notes, multi-dynamic positions and up to 8 velocity layers.
•Volume 08: Monster Drums – A diverse collection of powerful drums and beats in a variety of flavors from pop to hip-hop to R&B, rock and beyond.
•Volume 09: Vintage Drums – A library of acoustic and electronic drum sounds featuring classic drum kits from Ludwig and Gretch from the 60's as well as a great selection of vintage analog beatboxes.
•Volume 10 Instruments of the '60s & '70s – A library of vintage guitars, basses, synths and keyboards from classic Rhodes, Wurlies, B3 organs to vintage Strats, Beatle Basses, Rickys, Moogs, ARPs and more.
•Volume 11 Retro Keys – A vast array of keyboard sounds ranging from organs to pads to electric pianos, leads, basses, analog synths, digital synths and the most sought after vintage keyboards.
•Volume 12 Acoustic Folk – A fantastic collection of acoustic instruments focusing on acoustic guitars and basses, pedal steels, banjo, dobro, fiddle and more.
•Volume 13 World Percussion – An exotic collection of ethnic percussion sounds with hundreds of authentic Latin and African rhythms.
•Volume 14 Ethnic Instruments – Features rare and esoteric playable wind and string instruments including dulcimers, zithers and other plucked, hammered and bowed string instruments as well as exotic wind instruments.
•Volume 15 Film Orchestra – Provides composers with dramatic orchestra samples with strings, brass, winds and percussion for film composition with rich orchestral soundscapes, pads, combinations, solo instruments, ensembles and a variety of expressive articulations.
•Volume 16: Triple Bass – Amazing acoustic upright and electric bass guitar multi-samples for Reason's Combinator and NNXT sampler, plus hundreds of Synth Bass patches for the Combinator, Subtractor and Malstrom synthesizers.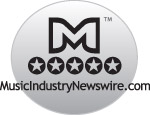 •Volume 17 Triple Guitar – A wonderful collection of electric, acoustic steel and nylon guitars for Reason's Combinator and NNXT sampler as well as hundreds of guitar synth lead patches for the Combinator, Subtractor and Malstrom synthesizers.
•Volume 18 Synths 3 – Sure to please film, dance, pop and ambient composers who want to get the phattest synth sounds out of their Reason rack.
•Volume 19 Vocal Textures – Includes everything from that Irish female vocal pad sound heard on major motion picture soundtracks to weaving vowel textures. Vocal Textures features recordings by top professional singers from around the world.
•Volume 20 Mello-T – Features picture-perfect sampling of the vintage Mellotron and Chamberlin tape-based keyboards delivering must have sounds from the classic "Strawberry Field Flutes" to the omnious "Tron Choirs."
Summary:
MuseWire rating: FIVE STARS.

Approx. 13.6GB of data (fits on two dual-sided DVDR discs when downloaded); 3,362 instruments, 5,484 combinators, 1,705 Thor patches, 303 Malstrom patches, 200 Subtractor patches, 114 REDRUM patches, 117 Scream 4 patches, 22 RV7000 presets, 1,702 loops.

The SRP for Sonic Refill Ultra Loaded is $499, with a street price of $399. Individual refills vary from $29 to $99 as downloads. Available for Windows XP, Vista/Win7, Mac OSX/Universal Binary.

More information can be found at http://www.sonicreality.com/index.php/ultra-refills/ .
*PROMO BUNDLE PRICE – NOV. 1-15 2009 – LIMITED TIME!
NOTE: through Nov. 15, 2009, there is a special one-time buy promotion, at esoundz.com, where you can get this complete package for as little as $99, with bonus packs.
See: http://www.esoundz.com/details.php?ProductID=4114
and
https://musewire.com/2009/11/04/min2384_004530.php .
Disclosure: a NFR free copy of this product was provided to the author.