Realistic Music Careers 101: The Art of the Email Contact
COLUMN: The ignorance, the arrogance and the unprofessional nature of the solicitous emails I receive on a daily basis from artists or their management never ceases to amaze me. I'm told this goes for overall basic email etiquette in any and every profession. Still, the lack of effort is jaw dropping; professionalism, style, and basic consideration do not occur in the brunt of email.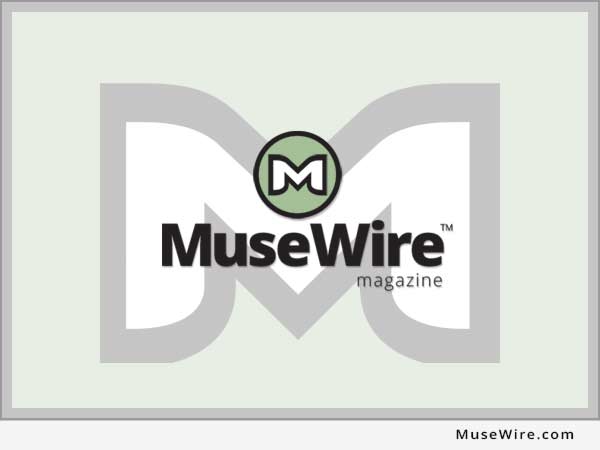 I am a music producer and run a small music production and consulting company. On any given day, I receive an average of twenty emails that are completely out of left field. We're talking the "wheel is turning, but the hamster is dead" kind of emails. That totals about one hundred of those a week. Again, I am a solo music producer running a small organization, so just imagine for a moment how many emails must be received by the big boys, the big wig companies and the people that sift through emails for many of these people day in and day out.
If you are soliciting an individual, think about what you are sending out and to whom you are sending it. Your lack of preparation, consideration or professionalism can destroy that contact and get your email deleted. Worse yet, they'll never get to your music, which was the main point after all.
I compiled a number of emails that I usually just trash and sent out an email to friends at all levels of the industry and asked them for their top five worst email, cover letter or first contact communications. Without further adieu, let's dive into my top five favorites.
5. Yo, I have the hottest thing ever. You gotta check this out. This is gonna blow and I wil take you wit me. (a MySpace address) (a name).
When you address someone as "yo" it appears that you are mass emailing or spamming everyone and anyone who will listen to you. Second, when you state you are the hottest thing ever, you've set the bar pretty high for yourself. You're also using certain keywords that will automatically turn off or turn down most people getting that communication.
The spelling and style are atrocious. The assumption that they are going to be larger than life and deign to carry me along with them is just flat out rude.
Result: Trash the email. Skip the website. Move on. That was what I did when I received a similar email and that is what everyone I spoke to did when they received that type of email.
Action: Tone it down. Spell check. Pick up an English style guide. Everyone needs one! They're not just for grammar nerds! Use confidence but keep it the foundation for your communication, not the body. An email saturated with confidence comes off as arrogant. It's a fine line away from arrogance. Also, supply a little more information.
4. My name is John Smith, I am the manager for John Doe. (MySpace link) Thanks, John Smith.
REALLY??? The first time I got an email like this, I was floored. I actually closed my email application and reloaded it thinking the message was truncated or cut off some how. When I asked my friends if they had ever received anything like this, they responded with, "All. The. Time."
This is the um, less than bright individual who has given you very limited information and seems to have these wild expectations that you will immediately race to the website, listen to the music and make the magic happen overnight.
Result: Trash the email. Skip the page. Wonder at just how foolish people can be.
Action: Formulate a letter! Introduce an act if you are the management. Make it snappy, summarize in a strong, professional tone. Then, ask or request an action. Are you looking for guidance? Are you looking for a producer? Are you looking for a contact? What is it that you want? Then sign that email with your name, your company if you have one, an email address and a phone number. Maybe add a website or MySpace link to your organization as well.
3. Hello, I am the President and CEO of blah blah blah Entertainment. (You know, that would actually be a pretty cool name for an entertainment company.) We represent x artist and are ready to sit down and discuss a plan to bring him over to your organization with us so we all can get rich. We have been waiting for the right moment and the time is now. Call us so we can begin to negotiate….
Okay, these are viewed as fun emails to many in the industry. They are very common. On the plus side, the writer does bring up the "we" element. This person is thinking a little more towards the reality that profit has to be seen by the artist and the companies or people that take that artist to another level. However, this is also a writer who all too often comes off as someone who knows nothing about business, yet tries to be the Donald Trump of the music industry. The arrogance of bringing an artist to the company or individual, instead of the confidence of submitting an artist for review or a signing inquiry is a bad idea.
Result: Email is usually trashed. Sometimes there's a quick check to see if this CEO/President is real, but most of the time no one is going to ever hear that song.
Action: Strongly present yourself, but don't lie. Do not be overconfident because that will be read as weakness. Also remember that all anyone has to do to confirm your validity is search for your company's name in the Secretary of State online database. If you are looking to work with a producer, an agent, a label or whomever, you need to illustrate your business sense and your drive to learn instead of lying about your credentials.
2. Attachments in emails.
These are the emails where people send a song or even six. I have had massive emails come in with zip files of songs from artists to whom I have never even spoken. They'll also attach many large picture files which is unprofessional and rude.
Result: Not only trashing the email, but now you have really annoyed me and everyone else I talked to. You are flagged, if not blocked, at this point.
Action: Do not send music files, pictures, posters or any kind of attachment unless the file has specifically been requested. While some of the other annoying aspects of artists emails may catch a person on a good day and they let other things fly, this is one that upsets people. You are slowing up an email download or a computer and taking up space and time that is not yours to take up! Time's damn expensive!
Placing direct links to song files that are streaming is a good idea. Don't just link to the page, but link right to the song. Let someone be able to click on a link and get right to the song, not having to look through a page or find a button. Links that are directly set to streaming songs are very professional and get strong, positive attention. The same goes with the pictures. Place a link to a picture or two. Lastly, title above the links! Tell the person what they are clicking to. For example:
Blah blah's 8 x 10 Promotional Picture
http://www.blabblah.xyz/promophoto.htm
That is sharp and professional. I know exactly what the link is and where it is taking me. Try to rename the link as well so people know what they are clicking on instead of www.blablah.xyz/heydheutritficvdihfiiwod8899_9383930__939393
You may also combine the two above so that the text "Blah Blah's 8 x 10 Promotional Picture" is the link to the picture. Remember that old rule of standing out stronger and more professional by your actions and appearance instead of your arrogant words and sale tactics.
1. Failure to follow instructions, of which there are too many email examples to even list.
Many companies, producers and agents have specific rules on what information to email as well as what information not to email. Some people ask you to fill out a form or ask for specific information. Unfortunately, all too often artists mass email to the point of spamming, using static and template emails which do not follow instructions and, at the same time, display that they are not personalizing their emails.
Result: Again, trashed email and another contact lost.
Action: Individualize every email. Make sure if you are asked to supply a certain piece of information or present things in a certain way, you do it and do it right. Some of these producers, companies and agents are actually testing you. They want to see if you can follow instructions and directions. So follow them and have a better shot at producers or agents not only reading your email but actually listening to your music.
In conclusion:
Every contact you make, every solicitation you send, every review you pursue is important. Display your level of professionalism in that first email to get the best results and, hopefully, the reader will follow the link and hear your music to find out more about you.
Remember that these people you want to contact are already being contacted by tens of thousands of others. Look at the examples above. Those get emailed in bulk, so when you do stand out and avoid the common mistakes, you will bring positive attention to your email.
When people put effort into their communications with me, I want to return that effort and read the whole email, visit the links and listen to the music. They pay attention to the details, so I will return the favor. Many people inside the industry feel this same way.
Take the time to craft an email. If you are sending out an email to find a producer, book a gig, solicit a label or find a manager, you can craft a basic template letter. But take the time to individualize it and format it so that it complies with the requests of the particular person or company receiving it.
Follow the instructions if there are instructions. If there aren't any, do your best to construct a precise, brief and pointed email. I really recommend sending the basic email to friends of yours that are not in the music business and may be in other businesses. Let them help you edit and put together the best letters. They can also help you with editing too.
Have a solid subject line. If you are looking for a review, then have that clear in the subject.
RE: Review Inquiry for Blab Blah band from Seattle, Wa.
This is nice and clear to the point. I know someone is looking for a review, the name of the band and where they are from.
Tread very carefully on follow up emails. Many times if you do not get a response, they are flat-out not interested. Do not open up with, "Why didn't you answer me?" My latest personal favorite is one I actually received a week ago: "You will be so sorry you didn't contact me, you are an idiot and I will show you."
On one hand, I hope you do "show me". I genuinely want to see everyone succeed in the music business. On the other hand, when you tell me I am an idiot, I absolutely do not want to talk or work with you. Also, if our paths were to cross down the line, you have now left a bad impression.
Lastly, avoid all capital letters. Do not send headers or bodies of emails with all caps. It is annoying and makes you look stupid.
Take the time to craft the emails as well as the delivery when you are emailing anyone or any business in the industry. Show your professionalism, show why your email should be read and why they should go on to listen to your music and consider you for whatever you are requesting. Stand out and stand strong in your communication and your email will be read and considered, unlike those thousands of others who make common and foolish mistakes and end up on a straight path to the trash.
Watch out for Loren Weisman's book "The Artist's Guide to Success in the Music Business" coming in late fall 2009. www.braingrenademusic.com
[tags]Loren Weisman, music careers, self promotion, music marketing[/tags]