Realistic Music Careers 101: Making your fans into detectives
COLUMN: Lets say you have a great website, a whole bunch of secondary and social networking sites with strong content, a consistent logo and accessible music samples as well as music available for purchase. Now, as far as new fans, you are giving them a great deal to look at and listen to. But what about returning fans? They've already read, heard and seen everything you currently offer. What are you doing to maintain their interest? Maintaining your fan base is a crucial factor that is often overlooked and ignored.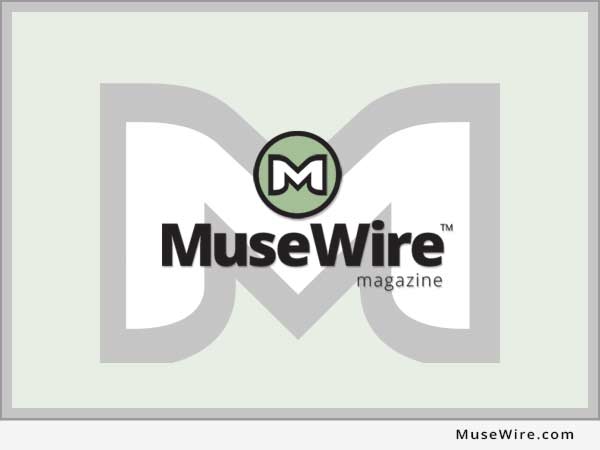 This is a problem for many artists and bands. They market and promote to get people to their sites, but they neglect to maintain their fan base. People want their information now. They want to know that their visit to a website will be rewarded with new information. Otherwise, why visit again and again? To just look at old stuff? That means much more than a status update on a social site or a news update about a show. People want new content, new information and they want to be entertained. If you aren't supplying these things, they will find someone else who will.
Questions
Ask yourself the following list of questions. Work to answer them effectively in order to build your website and your network of maintained and consistently returning fans, readers and listeners.
How do I get a fan to come back at least once a week if not more?
How can I get a fan to spread the word and market the band and the site?
How can keep those fans entertained?
How can I keep the updates and content fresh?
How can I stand out and be different from others to draw those fans back?
So again, you really, really should be blogging.
A well-written, weekly blog is one step. Switching up music samples is another. Sometimes putting up pictures that include fans from shows can draw in those fans even more. Think about it: you put up a few shots featuring some people at your show and then the people who are in the pictures will check out your site to see you and themselves. And then they'll send a link to your site to their friends, aka potential fans.
The Fan Detective.
People love mysteries. They love the challenges, as well as discovering things before other people do. We are a society of competitors. It is in our nature. We also like to win. Why do you think the lottery continues to do so well? People like to solve puzzles, guess endings and make predictions.
Considering this, why not use these human characteristics to stand out and retain fans? Create puzzles, make people need to find things on your website, in your music and in your blogs or content.
This type of marketing will force your fans to look deeper, search harder and listen more intently to find what many others might be missing. This can retain more fans and turn them into detectives. While they are trying to find what they are looking for, they may just end up finding and looking at what you want them to see.
These secret marketing elements can include a vast amount of different ideas and scenarios. For simplifications sake, we are going to sum up three "secret" marketing approaches.
These include…
The Easter egg in words, pictures or in space
The hidden sample
The Long Term Puzzle or Challenge
The Easter Egg.
The Easter Egg is a hidden link or image that you place somewhere on your website or one of your networking sites. Placing a link that is buried in one of your pages and offering a prize such as a free album, free download or merchandise to the first person that is able to find it and describe what they find can get people really scanning through your whole site. Make the Easter egg small and hide it well. Your goal is to get them to take as much time as possible to find it while listening to as much music, reading as much information and spending as much time on your website as possible.
Silly links can also be hidden. Someone who finds it might be sent to a silly website or one of your favorite webcomics / websites /artists/etc., maybe a silly picture of the band, something you wrote or even a free download. Try it out.
You can also pull a "Where's Waldo?" Photoshop certain things into your pictures. See if people can find a specific item in a photo in a photo album. Make it small, hard to see and hard to find. People will look intently and intensely at your photos. From a person, to a coffee cup, to your logo, a yo-yo, a cat, a baseball cap, etc. Add an image to one of your shots and make them search for it. Of course, as with any of these detective marketing tactics, announce a weekly or monthly contest and tell people what they are trying to find in order to win the prize. Make it fun.
The Hidden Sample.
Very sneaky, is the hidden sample: those sounds, words, instruments or noises that are hidden inside of an existing song. Add something very soft and hard to find, and then send people to find it. Use the same reward system as the Easter egg tactic. Offer a free album, a download, a t-shirt or tickets to a show. Maybe the prize can be a Sherlock Holmes pipe or even a free kids detective kit. It can be cutesy, but is also good marketing.
Tell your readers in a blog entry, your news updates or your Twitter announcements that for a certain week, you've included a specific sound in one of the five music samples you have up on MySpace or your website. Change the sound each week. One week, tell people to listen for specific keyboard sounds; the following week, tell them to listen for a phone ringing or engine sounds.
Everyone has heard stories about bands adding subliminal messages or strange instruments that have been discreetly added to a track. Be another artist that has that story about you being spread around.
The Long Term Puzzle.
The long term puzzle is something that is going to take more time, more visits and a more dedicated fan. It will attract less people, but those it does attract will become the constant fans of trying to solve the puzzle or the challenge. This is where you insert clues and spread out the puzzle or the challenge over a number of days or weeks.
These challenges can include anything from pulling certain letters or words from your updates, your news stories and your blogs. It can also draw people in to following your updates on sites like twitter and other micro-blogging sites if they all contain clues to the larger challenge or puzzle as a whole. Create the contest, tell people where and when they can find clues, then of course, remember that you are doing it and make sure you follow through on giving the clues in each update, blog, news piece or what not.
Only three?
These are three basic ideas. See what ideas, challenges and puzzles you can come up with. Switch up the prizes now and then. Offer tickets to a concert or even small cash prizes. Make certain it's something to entice people even more than just the free album or free merchandise.
Again, have fun with it. Be creative and offer your fans a unique experience. This experience may entice them to return. Keep adding content: pictures, videos and samples. Update, update, update! Maintaining your fans is crucial and since they can't see you perform every day, you must use the promotional and marketing influence of your website and your social networks.
Don't be one of those artists that has a great website that lies dormant, is never updated and has the same information up for months at a time. You must multitask and actively continue to draw your existing fans back.
Herd people to your information, your sites and your music for unique and compelling reasons. Stand out, step up and move forward. They may chase after the carrot, but in the end, they will discover more about you as they continue to return to your sites on a regular basis.
Watch out for Loren Weisman's book "The Artist's Guide to Success in the Music Business" coming in late fall 2009. 
www.braingrenademusic.com
[tags]loren weisman, brain grenade entertainment[/tags]