Realistic Music Careers 101: How Many Mixes for a Song?
COLUMN: The band is coming around the corner as far as a song is concerned. The overall mix is just about there for the song. All the levels are right, all the instruments are balanced the way they are desired and the song is basically done. Is it time to save that mix and move on to the next song?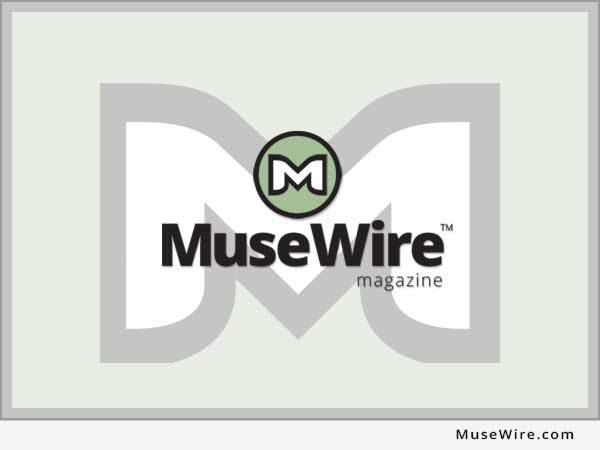 Not if you want to get the most out of your work. Investing time in the songs now, while you're still in the studio has the potential to reap big rewards in the future. You will create both opportunities for yourself and avenues to maximize the song's potential success and profit.
Artists and bands need to take and invest the time in to each song and every mix to create the most opportunities and avenues for success and profit for each song. These are things that have to be planned for in studio time and in preproduction.
Analyze every conceivable scenario of promoting and soliciting a song for potential profits and then plan for it. These ideas and approaches will occur out of the studio and after the songs or album is completed. However, in order for these opportunities to emerge, you must plan for them before you even set foot in the studio.
How many mixes should a group have for each song? I like to have at least 5 different cuts and a consolidated version of the track as a whole.
While a song is being mixed down, the concentration and bulk of time should go to the song as a whole. Make sure all the levels are balanced, everything is equalized, all volumes are right and the tune sounds the right way as a whole. Once you get to that point though, take a few steps back and get the extra mixes too.
Mix 1 – The full song
The track that will go on the album. This is the full version of the song. This is the mix that everyone always gets.
Mix 2 and 3 – Two 15 to 25 second samples of the song.
While you are in the studio, find two segments of the song that you want to showcase. While you're in the studio, you'll be able to cut or fade in and fade out of the sample you want to have. These can easily go on demos that you will send out for the album or put up online.
Having the samples straight from the mix will keep them at the highest quality. Many artists pull samples off of a CD or an MP3 which has already been compressed. Compressed tracks are not as high quality as getting them right out of the track in the studio. These uncompressed samples will be at a higher quality and you can very quickly set a place to fade in and fade out that sounds top notch and much more professional than most.
Having a second disc of just the samples of your album can be a great marketing move. If you send out a disc to industry people that has twelve tracks that are each twenty seconds or so, there is a much greater chance someone will take the time to listen. Remember: time is expensive. An industry professional is more likely to invest four minutes in a sample demo disc than an hour or more in a full album.
Tease with the samples. Make them want more. Fade in at a strong point and fade out right before a chorus or a hook. Leave them wanting more and maybe they will go to listen to the full song or album.
Mix 4 – No Lead Vocal Track with Backing vocals still in
Have a mix with everything except the lead vocals. This track can be used for potential television or live radio shows. This can also be used when you perform, but do not have a back up band or have the ability to support a full group.
Having this track ready can open other opportunities for performances that may not be able to occur otherwise. If you make the industry aware that you have these tracks available, it will in turn make you available for more performance opportunities than most other artists.
Mix 5 – The No Vocal Track
When you are mixing, lose all the vocals for one mix down of the song. Have a version of the song without vocals or backing vocals, but with all of the instrumentation.
A no vocal track can be used in certain TV shows, movies, commercials and other media outlets. Having a version ready to go with no vocals will not only showcase your professionalism, but also prove that you are prepared to meet the needs of the industry. Many times, artists are asked if they have a version of a song with no vocals and they don't. They scurry around getting the files and someone to mix it down without the vocals, then getting the track sent to where it needs to go. Remove the stress and replace it with opportunity by having that no vocal mix ready to go for anyone requesting it.
The no vocal track that is well recorded can also be used for another artist in another country to sing over the performance tracks. You also allow for the opportunity to sell or license the song to a label or an artist to perform or record their vocals over your music. There are many ways you can use a no vocal track to your benefit and profit, so make certain you have a mix of it done.
These five mixes can only work in your favor; make the time in the studio to mix them. They will help you move forward in your marketing and solicitation of your music through all of the channels possible to make you profitable and sustainable.
Other Mixes?
If they don't have a band, some people will go a step further and do a few minus one mixes. These are mixes that are mixed down without a certain instrument, like the guitar or the drums. These can be given to potential touring players or new players you may have in the group. This is more for single artists who do not have a consistent band. For a second purpose, these minus one mixes can be sold to fans that might want to play along with your songs. You could even hold a contest and have people record themselves and send it in to your website. Call it the guest guitarist contest or something along those lines. Again, do something a little different that might drum up some media attention and excitement by doing something most aren't.
The Back ups
So you have all of the mixes and you're ready to take these songs to the industry in as many ways possible. Take the final step to make sure you have your back-ups organized. Make copies and save them in different locations. Make hard copies and keep them in a different physical location, like your parents' house or your Aunt Laurie's guest room closet. That way, if anything were to happen to your hardware and your copies, you still have a back up somewhere else.
I also recommend having downloads available on private pages or password protected pages of your website so that if something is requested, it can immediately be sent.
Having DVD backups of the album as a whole and backups of each song can make things much faster if you receive requests for the studio tracks. That means having a separate back-up for each song so you can send the discs for just that song. If you really want to be prepared and have a good amount of web space on your website, have a compressed file of the song so that someone could download it after an agreement is made for licensing is a very professional approach. In the very least, have the tracks ready for FTP. When you show how professional you are, as well as how prepared you are with all these different mixes and then can top that off by delivering immediately, you are standing a few steps above most.
Stand out with the music and your professionalism. Make sure you are inviting the most opportunities for your music. If you just mix down a song in one way, you are minimizing your chances for success. If you have a series of different mixes and have those mixes organized, backed up, prepared, uploaded and available, then you are allowing for a number of opportunities and ways to make the most out of every single song.
Watch out for Loren Weisman's book "The Artist's Guide to Success in the Music Business" coming in late fall 2009. www.braingrenademusic.com
[tags]Loren Weisman, music careers, self promotion, music marketing, music promotion, music business, music industry[/tags]