Music Review: Claire Tchaikowski 'Those Thousand Seas' (2008)
REVIEW: These Thousand Emotions — Have you ever thought about what is inside the sounds you like to hear? Harmonics and overtones are in there, for a start, but it can go way beyond that with some artists. A few special people are able to capture raw emotion and inject it into notes and chords. Such an artist is Claire Tchaikowski. On her quietly propulsive album, "Those Thousand Seas," listeners are presented with ten exquisite songs that are a wonderful blend of musicianship, poetics and passion. The effect is akin to swimming through a 200-proof cocktail.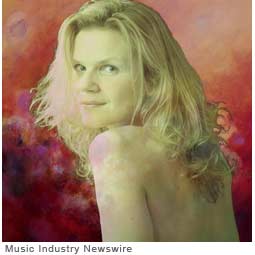 The title track wasn't playing for more than sixty seconds before I was being pulled in two directions; on the one hand, bliss, but on the other, an upsurge of adrenaline. This dichotomy continued for every minute of the album all three times I played it.
First of all, the sonics are exquisite and the production by Mike Hedges (The Cure, Dido) is spectacular. Second, with Tchaikowski's ethereal vocals, you can relax and simply float along on a musical excursion seemingly through the core of a young artist. Yet percolating underneath each well-crafted track is a torrent of feeling. "Those Thousand Seas" proudly presents a multiplicity of sensations: love and longing, joy and loss, knowledge and awe.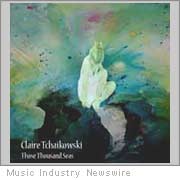 My apologies if my words seem to be overselling this album. I recognize that part of the pleasure awaiting you with this new work lies in discovering these delights for yourself. But still, I'd like to be the first to say that the last time I had such a reaction to an album was with work by Peter Gabriel.
This doesn't seem to be a generational reaction; I played the first four tracks for my son, who said it was okay and then paid it his highest compliment by asking if he could borrow it to play the rest.
I could go on but I will only make three more observations: There is majesty in these sounds. There is magic in the performances. There is magnificence in this debut.
ALBUM SUMMARY:
Artist: Claire Tchaikowski
Album: "Those Thousand Seas" – 10 tracks, 2008
Genre: Ethereal Pop
Label: Gra Mor Records
Available at: iTunes.com
[tags]Claire Tchaikowski, Gra Mor, pop music, college radio, indie music, singer songwriter, rock[/tags]