Minds of the Music Biz: Ted Cohen
MuseWire COLUMN: Ted Cohen is considered a visionary in music and technology, and I agree. After all, he played an important role in devising the licensing agreements that helped create the Rhapsody subscription service and the iTunes Music Store. He got started in computing in 1979 with an Atari 800 ("8K of memory tricked out to 48K") and has embraced technological advancements ever since.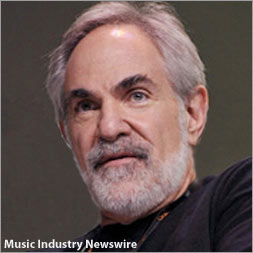 He was in Artist Development at Warner Bros. Records in the late '70s and early '80s, working with Prince, the Pretenders, Talking Heads, Fleetwood Mac, the Ramones, and many others. He moved on to become Sr. VP of Digital Development & Distribution for EMI Music.
Today, he is managing partner of TAG Strategic, a digital entertainment consulting firm working with emerging businesses and multinational companies. Current and former clients include Hello Music, Amazon, Emblaze Mobile, Microsoft, StreamJam, Verizon, SanDisk, Motorola and UK Trade & Investment.
Ted Cohen is also an optimist. "I think the future of music looks pretty bright," he said recently, making it the underlying theme of his keynote address at the SESAC conference held at the Skirball Center in Los Angeles. In fact, he had many fascinating and very upbeat points to make about the music business in general and indie artist opportunities in particular.
In his hour-long presentation for the performing rights organization, Cohen took listeners on a quick rollercoaster ride of all aspects of the music business. At the start, he put today's situation in perspective: "This is the first time in history where a working business model was replaced by people just saying 'I'll take something for free.' We have moved from an era of consumer empowerment to an era of consumer entitlement," and he got to the bottom line right away: "What we have to do is figure out how to monetize consumer behavior. It's not about devaluation of music; it's about the re-valuation of music. We just need to find the monetary sweet spot the public wants."
Part of the solution may result from changing mindsets. One of his suggestions is to stop calling music "content." He feels this term is misguided. "We experience music, we don't consume it. If we consumed it, something would come out the other end."
Another part of the solution is to recognize and embrace change. "Here's the old way things happened in the music business. . . "
Old Way:
* Write great songs
* Record in expensive studio
* Release album
* Release single
* Hire promotion
* Buy ad in Rolling Stone
* Make expensive music video
* Hit the road with tour support
* Schedule in-store performances
* Do some TV appearances
"Now, the only thing that is still on the list is the first one. . . ."
New Way:
* Write great songs
* Record at home
* Social networking for distribution and marketing
* Collect e-mail addresses & connect with people
* Make Flip video or phone-cam video
"Ten years ago, distribution was king. Now, distribution is trivial. Anyone can get it.
Today, it's all about getting people's attention. The trick is 'rising above the noise'."
In this century, everyone has access to music. The idea, according to Cohen, is to make certain that passive fans become active participants. That's what makes social media networks more important for getting music out to people.
Cohen is also upbeat about "New revenue streams: pay per play, pay per view, subscription services, ad-supported music, brand-subsidized music — there are a lot of ways to go."
He is especially keen on subscription services for music. "I like the subscription model, where you pay a flat fee each month and get all the music you want." He calls music subscription "a lean-back experience" because the music is available when desired and you need do so very little to have access to millions of songs. "This is a recurring revenue stream for artists and music publishers," he notes. Additionally, "Subscription encourages listening to more songs, the 'deep cuts' on an album, and it lead to listeners finding new songs."
The subscription model in the midst of the new ubiquitous distribution approach means "There is no need to record an entire album. If you have three great songs, create the three-songs and put them online. It's whatever you want to do. There's no longer a reason to get 12 songs together, get them to a label and wait months for them to hit stores."
Cohen has never lost his love for music. "The freshness of music today is what's most appealing to me," he has said. "If I'm listening to a lot of indie music that's been delivered digitally, then a lot of it is very fresh – 20 to 30 days old at most. It's exciting."
A big issue with all the access to music is filtering. There are firms that attempt to search for music you like, but perhaps the best filters are other listeners. "Most people I know aren't sharing files, they're sharing playlists," Cohen points out. It's not that the algorithms don't work. Cohen's firm works with Hello Music and he's happy to discuss companies like Echo Nest. Many of these firms "combine algorithms and social behavior – what kind of music do your friends like, what's happening on the music blogs, and so on. The problem with algorithms is that they search for and find similarity. They don't find uniqueness. If something is truly unique, it's not matched to anything."
Cohen is pleased that much of today's technology is going to bring music to us wherever we want it. He speaks of "The Connected Home" and "The Connected Auto" and is eager to embrace the new methodology of distribution and communication.
At one point in his presentation, he recommended a book called "Ruling the Waves" ("Ruling the Waves: From the Compass to the Internet, a History of Business and Politics along the Technological Frontier" by Debora L. Spar). Cohen mentioned one example from the book, the way radio was as much of a "wild west" scene as much of today's internet usage and payment battles. "Back when radio was new, you could have three stations broadcasting on the same frequency." The result was chaos, "and nobody could be heard." But with FCC regulation, each broadcaster gets assigned a specific frequency "and now all three broadcasters can do business and the
public is served."
I checked out Spar's book and found a relevant passage: "Governments provide the property rights that entrepreneurs eventually want, the legal stability that commerce craves, and the stability that society demands. For in the end, even pirates and pioneers want order. Once they have staked out their claim or claimed their loot, they want someone else to protect it. And that someone is usually the state."
Hearing Cohen's views on music, technology, rules, and breaking out of conventional approaches was a unique, exciting and valuable experience. I recommend watching for interviews, speeches and position papers from him. If he's an example of "an old record company guy," as one person described him, I wish there were a lot more of them.
Article Copr. © 2010 John Scott G.