Institute on Entertainment Law and Business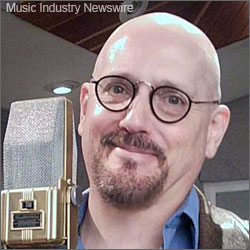 MuseWire Column: While I tend to cheer for whatever team is competing against the USC Trojans, I have to admit that the University of Southern California campus is magnificent, as is their annual Institute on Entertainment Law and Business, co-sponsored by the USC Gould School of Law and the Beverly Hills Bar Association.
The event is a symposium on the wide variety of legal issues affecting everyone involved in any aspect of show business. As such, the panels and presentations cover everything from music to movies, contracts to concepts, ideas to infringements, retail to regulation, piracy to privacy, and more.
Of @ and App
This year, the day-long event kicked off with a panel entitled "Understanding Social Media: We've got an App for That." Moderated by Matthew Belloni, Managing Editor at The Hollywood Reporter, the panelists were Lin Cherry of MySpace, Jordan McCollum of Disney Interactive, and Tony Wang of Twitter. As members of their firms' legal counsel, each works in the areas of intellectual property, technology, digital content licensing and distribution, e-commerce, corporate transactions, privacy, safety and security.
Despite the title of the panel, the main focus was not on apps, nor was it often on the legal ramifications facing each of their business models. Their concentration appeared to be on the ways each of their social networking firms was reaching out to and involving their target audiences, right down to the final line in Wang's bio: "You can follow Tony at @tonyw."
The most interesting statement for readers of the MIN came from Ms. Cherry. After noting that people are not always willing to pay for music, she pointed out that "people may be willing to pay for convenience," meaning that people may opt for a monthly payment to a service that provided them with easy and non-infected access to music.
Speakers and Panels and Facts, Oh My!
There is literally too much to absorb in one day at the USC/BHBA Institute programs. (The CD-ROM or printed syllabus runs to 1,100+ pages.) Presentations at the event included "The Economics of Touring," "Understanding Digital Distribution," and "Marketing Artists in the New Millennium."
The marketing program featured some impressive talent. Moderating was J. Eugene Salomon, Jr., a partner at Gang, Tyre, Ramer & Brown, one of the most sought-after music and entertainment law firms in the world. Speaking on the panel were Fred Croshal, Marc Geiger, and Diarmuid Quinn.
Croshal was formerly with CBS Records, Sony Music, and Maverick. Today, he heads CEG (Croshal Entertainment Group). Their clients include Collective Soul, Jackson Browne, and The Doobie Brothers. His consulting clients have included Alanis Morissette, Jason Mraz, Gnarls Barkley, Sinead O'Connor, Smokey Robinson, Elliot Yamin, and Filter.
Geiger is currently Head of Contemporary Music at William Morris Endeavor Entertainment and has headed up ARTISTdirect, co-created Lollapalooza, and was Executive VP at Rick Rubin's American Recordings.
Quinn is in demand for music business consulting as a result of his former roles as President of Reprise Records and COO of Warner Bros. Records.
Their fast-paced presentation yielded many interesting observations, none more important than that "Music must get out of this file-by-file hell and into subscription services" and Geiger's prediction that music subscription "will be a one hundred to two hundred billion dollar business."
Geiger also predicted that major labels will once again be important — and he offered to return in a couple of years to discuss how his prediction turns out.
C in a Circle
If you are a musician or songwriter, and you are still reading this column, let me suggest that you probably would not expect to be entertained by a presentation entitled "Washington Update: Protecting Copyright, the Building Block of Content." But you would be wrong. Hell, even I was not expecting hilarity, but I was also wrong.
As a member of the California Copyright Conference, I am naturally going to attend any speech by David O. Carson, who is General Counsel for the U.S. Copyright Office, but I can understand how the songwriters and artists of Golosio Publishing might be looking toward the exits at the very mention of his title. However, the guy is witty, charming, and smart — which is a terrific combination for a speaker.
He is also thoroughly enamored of his subject. So much so that he prepared a 73-page PowerPoint presentation for his forty-minute time slot. This man truly loves copyright! Fortunately, attendees were given access to the complete presentation as there was obviously no way to cover all that material in such a brief speech.
What's in a Name?
Much of the humor in Carson's presentation came from his wry commentary on some of the acronyms for proposed and enacted legislation. For example, who came up with FECA (Family Entertainment and Copyright Act)? And what was the thinking that led to the wording of the Protecting Intellectual Rights Against Theft and Expropriation act (PIRATE)?
Sometimes the acronym is fine but the writers had to go through some contortions to make the phrase work, as in the BALANCE Act (Benefit Authors without Limiting
Advancement or Net Consumer Expectations) or the TEACH Act (Technology, Education, and Copyright Harmonization).
In addition, there were solid facts in the presentation. He quickly touched on the status of STELA (Satellite Television Extension and Localism act) and then dove into the intricacies of COICA (Combating Online Infringement and Counterfeits Act) and the all-important Performance Rights Act, which would expand the existing statutory license to include all public performances; looking at it another way, it would repeal the current exemption for nonsubscription broadcast transmissions. It also calls for rates and terms to be established by copyright royalty judges, so even opponents to the bill cannot cry "unfair." Or at least they cannot cry too loudly.
Google Wants Your Work
Carson's presentation also covered the Google Book Settlement. Basically, this began with what some describe as Google going against their motto ("Don't be evil") by attempting to usurp the copyright of every book ever published. Here's a timeline:
* 2002: Google announces plan to scan "every book in the world."
* 2005: Lawsuit filed by authors and publishers.
* 2008: Class action settlement proposal – Version 1 submitted to the court for review.
* 2009: Class action settlement proposal – Version 2 submitted to the court for review.
* 2010: By now, at least 12 million books have been scanned and digitized; despite the best efforts of copyright holders, scanning continues.
* Since a class action settlement requires court approval, a full day hearing was held in February 2010, with thousands of pages of objections, statements of support and comments filed with the court.
Result:
* Google is to pay $125 million plus future royalties and payments, generally $60 per book.
* Establishes a Book Rights Registry.
* Provides for accessibility for visually impaired, with public access in libraries.
But what comes next could involve an appeal, new action in the class action lawsuit, a new settlement proposal, new proposed legislation, and more. This doesn't even mention the lawsuit filed against Google by photographers and graphic artists. (And one wonders if they have their sights set on grabbing everyone's music.)
Expensive Word Game
As you might expect when attorneys and politicians get involved, the wording of much of the legislation achieves two somewhat contradictory goals: the writing throws a lot of words around in a way that seems tough on infringers but which provides plenty of wiggle room to large corporations which can afford high-priced lawyers.
Of course, that's just my take on it, but what else are we supposed to think when confronted by sentences that meander and roam and fold back in on themselves like jellyfish mating in an expansive lagoon?
Let me quote from one of the legislative documents referenced above: "No domain name registrar, financial transaction provider, or service that provides advertisements to Internet sites shall be liable to any person on account of any action described in this subsection voluntarily taken if the entity reasonably believes the Internet site is dedicated to infringing activities or to prevent the importation into the United States of goods or services described under subsection (a)(2) offered by such an Internet site."
Yipes.
Article is Copr. © 2010 by John Scott G. – all rights reserved.