Hit Music Starts Here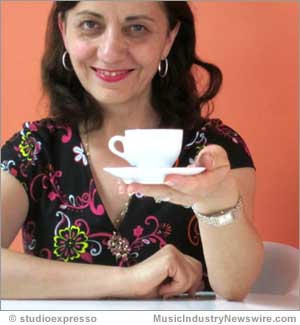 MusicIndustryNewswire COLUMN: Quick, take this test: Which of the following names do you recognize? Eddie Kramer. Elliot Scheiner. Matt Forger. Ken Allardyce. Michael C. Ross. Rafa Sardina. Joe Chiccarelli. Brent Fischer.
Time's up. Pencils down. Anyone have some answers? (Anyone, anyone, Bueller. . . ?) Whether or not you can identify those names, it's a fact that you have tapped your feet, bobbed your head, or shaken your hips to music on which they worked. I know this because each one of those guys is a huge star. Well, a huge star in the world of recording.
In your collection of songs and albums are some with their names in the credits as engineer, producer, or mixer. Here, allow me show you. We'll just run through a few of their more notable creations. . . .
Eddie Kramer has worked with Jimi Hendrix, both back in the day and on the official remastered releases. If that's not enough, look at these artists on his resume: The Rolling Stones, Led Zeppelin, David Bowie, Buddy Guy, John Williams, and KISS.
Elliot Scheiner began as Phil Ramone's assistant and moved on to produce and engineer recordings for a wide variety of artists, including Beck, Faith Hill, Steely Dan, Sting, B.B. King, and Aerosmith.
Matt Forger's long association with Michael Jackson is documented in Joe Vogel's "Man in the Music: The Creative Life and Work of Michael Jackson" (Sterling Publishing), but in addition to working with Jackson, Quincy Jones, and Paul McCartney, he co-produced a half-dozen number one albums with Japanese artist Yuming.
Ken Allardyce worked with Green Day, Goo Goo Dolls, Good Charlotte, Avril Lavigne, Supertramp, Rod Stewart, Weezer, The Yardbirds, Mick Fleetwood, Stevie Nicks, and Lindsey Buckingham.
Michael C. Ross has worked with Christina Aguilera, Lisa Loeb, Isley Brothers, Herbie Hancock, the Dixie Chicks, Mya, Pink, Lil Kim, Missy Elliott, Eric Clapton, Charles Lloyd, Brad Meldau, John Abercrombie, Taj Mahal, Jimmy Rogers, Jeff Healy, Fernando Ortega and the Pussycat Dolls.
Rafa Sardina's credits include Stevie Wonder, Macy Gray, Esthero, Dr. Dre, Dru Hill, Jessy Moss, Mariah Carey, Luis Miguel, Sheryl Crow, Soul Coughing, Marc Antoine, Angie Stone, Beyonce Knowles, Shakira and Alejandro Sanz, among others.
Joe Chiccarelli has worked with Beck, Elton John, U2, Tori Amos, Melissa Etherirdge, Oingo Boingo, Rufus Wainwright, Carole King, The Cult, Bon Jovi, The Bangles, Michelle Branch, Juanes, The Stranglers, Jonathan Richman, Brian Wilson, Tracy Bonham, Counting Crows, Etta James, Jane Siberry, and the Kronos Quartet.
Brent Fischer has worked with Prince, Usher, Raphael Saadiq, Michael Jackson, Al Jarreau, Toni Braxton, Dianne Reeves, and Vanessa Williams, among many others. As an orchestral arranger, he often worked with his father, Clare Fischer. I love one of his quotes: "If artists gave us a simple G Major Triad, it was up to us to wrap it in the velvet of timeless orchestral beauty," he states.
X Marks the Spot
All of these people have at least two things in common. First, they all interact with giants in the music business. Another thing they share is Claris Sayadian-Dodge and her company called studioexpresso.
StudioWhat? studioexpresso (yes, with an X in the name) is an online destination for more than bios of terrific audio experts. It can be your connection to major recording studios and the professionals who shape the sounds of songs heard on commercial radio, college radio, satellite radio, film/TV soundtracks, and anywhere a tune can be played, broadcast, or streamed. Founded in 2000, studioexpresso services are free to users. Revenue is generated by advertisers like the studios and other affiliates.
Are You On the List?
Who uses studioexpresso? Artists, producers, engineers, record companies, managers, and production co-coordinators. All you do is visit the site. "We try to make it easy. Basically, we facilitate production by hire. You specify your production timeline and budget and we come back with available/interested producers," states Sayadian-Dodge. "We wanted to make some of these credited producers more accessible to labels and artists, both indie and major, who need trustworthy sources for artist development and production."
There's also the networking aspect to consider. "This is an excellent opportunity to meet and work with who's who in music production," Sayadian-Dodge notes. "We have a superb community you can choose from in variety of ways: for hire, for consultation, or in some cases for events and presentations." An example of the latter would be the panel at HotZone at NAMM earlier this year moderated by Sayadian-Dodge. She also points out that people come to studioexpresso for artist development, to build up a song catalogue, or for a host of support services including referrals to attorneys and agents, PR/marketing, vocal coaching, studio and gear recommendations, and management.
Names to Know
In addition to those already mentioned, there are 109 more sonic wizards on the studioexpresso web site, including Chris Fogel (Alanis Morissette, Seal, Robbie Robertson, U2, Hanson, Aerosmith, Sneakerpimps, Sheryl Crow, Live, 98 Degrees, Quincy Jones, The Corrs, Bliss and Nine Inch Nails) and Matt Wallace (Faith No More, The Replacements, John Hiatt, Sheryl Crow).
Raphael Saadiq is another name to be reckoned with. When he was 18, he was playing bass on the "Parade" tour of Prince and Sheila E. He was writer/producer behind "Brotha" for Angie Stone and both "Lady" and "Untitled" for D'Angelo, and was the founder of Tony Tony Toné, whose five albums have sold more than six million albums.
Also on her stellar list is Don Was, whose work on the Bonnie Raitt "Nick of Time" album is just one standout among many. He has also worked with Bob Dylan, Willie Nelson, The Rolling Stones, Jackson Browne, Iggy Pop, the Black Crowes, and many more.
You Recordin' With Me?
Depending on their schedules, certain of the producers on the studioexpresso roster may be out of reach for some indie artists. But many an indie artist has found that you can schedule a session with some of these legendary studio masters.
For example, if Matt Forger likes your songs, there's a good chance he'll work with you. This past year, he produced and engineered tracks for many new and promising artists, both in bands and in the singer/songwriter community.
In-house engineer at the new Rock + Roll Recording studio in Sherman Oaks (Los Angeles), Forger also acts as a consultant for the creative recording arts, especially as it relates to the emotional content of the recording. "Remembering that music is a form of emotional communication is important," Forger says. "Too many people view recording as a technical experience. It is important to understand technology and be able to control it, but it's the music at center stage. It's the song people remember, not the recording system."
True to any purist's heart, Forger often captures performances in a classic format which he calls "reality recording." This is a live to 2-track recording approach utilizing a single carefully-placed stereo microphone and a high-quality signal path. "The goal is to capture the moment of a great performance and put the listener there in the environment to share the experience," Forger states.
While working primarily with stars, others at studioexpresso also make time for indie artists, including Ross, John Wooler (Siedah, Robben Ford, Eraul Malo), Andre Fischer (Tony Bennett, Natalie Cole, Rufus, Janet Jackson) and Marvin Etzioni (Toad the Wet Sprocket, Peter Case, Counting Crows).
"Claar-eece"
As founder and president of studioexpresso, the mellifluously named Sayadian-Dodge stays business-like but friendly enough so that almost everyone calls her Claris (pronounced "claar-EECE"). After receiving her degree in business, she worked in the Los Angeles music industry since 1986, and has an impressive track record at such firms as Frank Dileo Management, Management III, PMK, Rogers and Cowan Public Relations, Prairie Sun Studios, Ocean Way, and as well as studio bau:ton.
In addition to running studioexpresso, she provides marketing, public relations, and management consulting to the recording industry, relying on the insight gained from more than twenty years of studio management, sales and PR experience.
Through C Management, an affiliated company, she represents a choice group of producers and composers. Her clients have included: Dr. Dre, Michael Jackson, The Rolling Stones, Natalie Cole, Luis Miguel, Ringo Starr, Alejandro Sanz, and Goo Goo Dolls, to name a few.
Advice
Claris herself helps artist in many ways, and not all of it comes with an invoice. She often offers helpful advice. "Like an entrepreneur, an artist will succeed with a combination of things: a catalogue of music plus information plus connections plus what I call the 'devine fire' inside. It's that drive to succeed that simply cannot be stopped. If you have it, great," she notes, "but if you don't, you had better find it."
From seeing the e-mails her firm receives, Claris recognizes that some artists do not know to ask the right questions when they want to work with a producer. "Instead of saying 'listen to my song' or 'how can you help me,' it's going to be more effective to say something else," Claris states. "Try this: 'I have written three songs and want to record them by the middle of next month,' or whatever the specifics of your situation."
It might not hurt to say you admire the work of one or two of the producers on her list and simply ask about their availability. "The producers here are music professionals," notes Claris, "and they want to work with artists who have completed songs, a production timeline, a budget, and an understanding of a Production Agreement, something that protects the artist as much as the service provider."
Singer-songwriters sometimes ask Claris or her producers to listen to songs. "Some of us are available for consultation on songs," she notes. "Choosing a repertoire was traditionally done by A&R at labels. In the absence of that, it's done in a pre-production session, after you and your producer mutually agree to work together."
When asked about the state of the music industry today, Claris says "The public appetite for good music is growing. Estimates show that more than 240 million people are trading mp3 files on legal file-sharing networks. Fans pay for value, meaning good songs that are well-produced."
Click It
When you visit the site, you can check out the photos of many of LA's recording studios, sign up for the free newsletter, or cruise on over to the Producer Profiles section and browse through recent credits of musicians, engineers and producers. You'll see how studioexpresso lives up to its goal of being the artists' gateway to production services. Or, as Claris puts it, "We're like a virtual music café for the recording artist." Take an online visit and you might make the connection you need to take your music to the highest levels of success.
Visit: www.studioexpresso.com .
Note: This is an updated and expanded version of a column from 2006 entitled "Platinum Hits and Indie Dreams." Copr. © 2011 John Scott G, first published on MusicIndustryNewswire.com.