Black Friday 2017 and Holiday Synth Deals on Music Software and Sounds
It's that time of the year again, when some outrageous deals on synths – both hardware and software – plugins, FX, and music tech spin up for both "Black Friday" and the Holidays. For 2017, I've collected some great "early bird buys" on synth gear for electronic musicians and other folk, too!
Nobody paid to be on this list, nor can they. However, if I missed something, please let me know! I'll be updating this weekly through end of November, 2017. Last updated 11.22.17 at 11 a.m. PST. — Chris S.
— Alphabetical Order, by Company/Brand —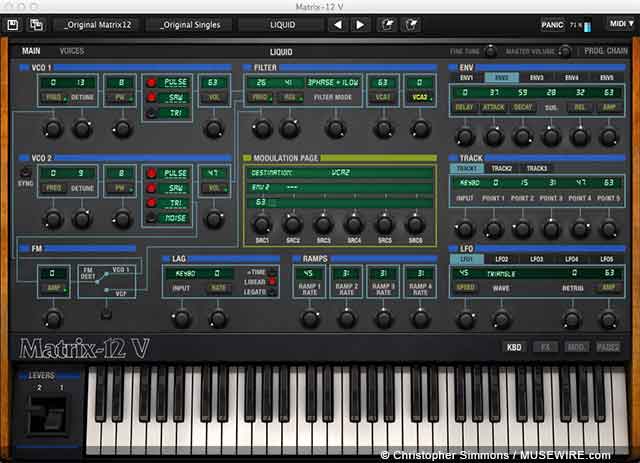 ARTURIA (*UPDATED*)
Still on sale for one of the most ridiculous bundle deals ever, you can get the "Arturia V Collection 5 Software Instrument Bundle (download)" for $249 (US$) vs normal $499 at many music resellers. Includes 17 Arturia software titles covering the bases for classic analog synth emulations, pianos, organs, and the gorgeous Synclavier V. And you no longer need a Syncrosoft/e-Licenser USB key to authorize the instruments (you can do multiple authorizations, such as desktop Mac, alternate PC, and notebook). UPDATE: Arturia also offering 50% off any single instrument for holiday (Nov. 22-28, 2017): https://www.arturia.com/store/analog-classics
BOB MOOG FOUNDATION (*UPDATED*)
If you want to save some moola on some uber cool clothing emblazoned with Bob Moog (inventor of Moog synthesizers), and help great cause at same time, check out the clearance page on the BMF website here: https://bobmoogfoundation.myshopify.com/collections/clearance . UPDATE: Starting Nov. 22, the BMF have announced a Black Friday promo of 20% off on all orders over $50, running through Nov. 26, 2017.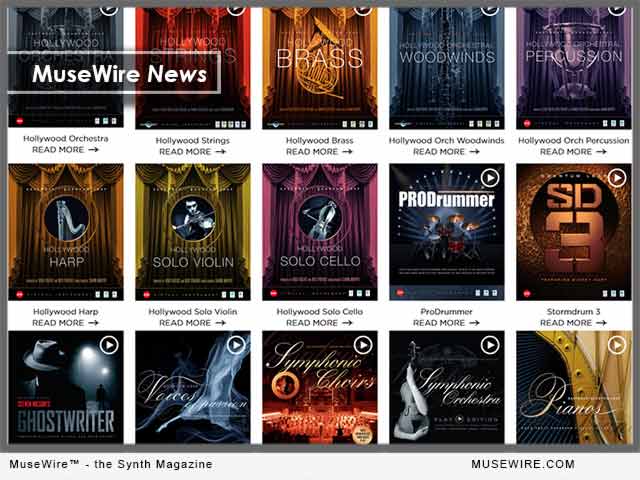 EASTWEST – SOUNDSONLINE
EastWest is offering a "November Super Sale" on their highly regarded sample instruments (all use the free EW PLAY engine, which has grown up quite a bit over the last couple of years!). For November, save up to 60% off and available for immediate download. You can also buy a hard drive with all their libraries, then buy them when/if needed, which I personally did several years back. As you might expect from the name, one supposes the discounts run only during the month of November 2017. For example, Steven Wilson's Ghostwriter instrument is normally $399, now $199 (US$); similar pricing is available for Stormdrum 3 and other products. And of course, orchestra bundle discounts are not double discounted. Learn more here: http://www.soundsonline.com/november-super-sale
GHOSTRIDER AUDIO DEMO (MP3):


HEAVYOCITY
The folks at Heavyocity are also offering some great black friday deals this year, with up to 50% off products. If you were waiting for a deal on their great sample library products like Gravity for half price, here you go. Brand new product NOVO is also on sale. Sale ends Nov. 30. Learn more at: https://www.heavyocity.com/products/
IK MULTIMEDIA
IK has extended several promotions through Nov. 15, including "IK's AmpliTube Goes to 15 Promotion" with up to 50% discount on AmpliTube products. Learn more at: http://www.ikmultimedia.com/news/?item_id=12438 . Additionally, their deal on building a hardware rig and saving 30% off can be found here: http://www.ikmultimedia.com/news/?item_id=12460
KV331 AUDIO
The folks who make the wonderful Synthmaster virtual synth plugin instrument often have special deals when new updates come out to remind folks they can get more stuff or to poke their friends to join in on the audio fun. In that vein, SynthMaster One crossgrades and preset banks are 50% off. Get a crossgrade of SynthMaster One for just $15 for registered users of the main product. For new customers the price is discounted to $39 from $79. A really cool wavetable synth plugin. Learn more here: http://www.synthmaster.com/synthmasterone.aspx
MODE AUDIO
The peeps at Mode Audio are also offering 50% off on everything for Black Friday / Cyber Monday. According to co-founder Niall McCallum from Mode, "We'll be running 50% off everything on our site, including every last royalty-free loop, sample, MIDI file and synth preset we've made yet!" Learn more at: https://modeaudio.com/ and check out the synth sounds here: https://modeaudio.com/synth-samples-and-sounds
MOOG MUSIC
Moog has announced a holiday sale through Dec. 4 with up to 30% off on a wide range of synths, pedals, and more, via authorized Moog Music dealers.
NATIVE INSTRUMENTS
Industry heavyweights N.I. are also offering 50% off for Thanksgiving 2017 on a wide range of products and upgrades; especially ideal for those not on the KOMPLETE upgrade track, who perhaps just want to update the products they actually use. There are also some new "bundle offers" for buying software upgrades at same time as hardware such as their 88-key MIDI keyboard. Learn more: https://www.native-instruments.com/en/products/thanksgiving-2017/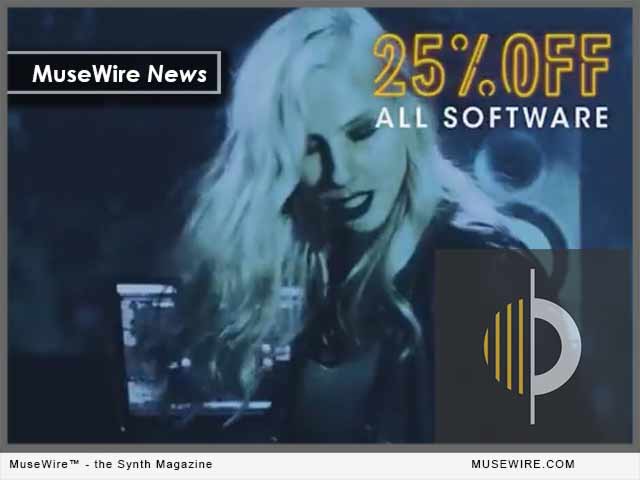 OUTPUT
The groovy folks at OUTPUT are having their own sale this month, with 25% off on their various sampled instruments, including Analog Strings, Movement – Rhythm Processor, Substance – Bass Engine, Exhale – Modern Vocal Engine, Signal – Pulse Engine, and more. So, with the promotion, something like Signal would be $149.25 (US$) on sale. The really great deal however, is their "Entire Output Collection" bundle for $699 comprising all 23 of their software instrument products. Learn more about their bundle deal here: https://output.com/products/bundles — and holiday pricing on single instruments here: https://output.com/products
PARTS EXPRESS
I buy some funky stuff from Parts Express at times for my home studio, to add a thermometer to my rack, or other stuff you simply can't find anywhere else. For Black Friday, they have some great deals like microphones for $10, Laser Show Star Pattern Outdoor Effect Light with RF Remote for $25, and deals on speaker/cabinet replacement parts (tweeters, subwoofer, etc.), DAC digital to analog converter ($22), or even speaker stands. Check out Parts Express for stuff you might not have known you wanted, here for their "Pre-Black Friday Flash Sale": https://www.parts-express.com/promo/pre_black_friday_flash_sale
PLUGIN ALLIANCE
Plugin Alliance ("PA") is no stranger to monthly sales and deals on great plugins from Brainworx, Unfiltered Audio, Millennia, Elysia, and more. PA will be running new deals each week as run up to Black Friday. For their week 2 sale (Nov. 10-12) they are offering 60% off when you buy 10 or more plugins; as well as many great deals on stuff like the Brainworx bx_console E for 40% off. Some plugins up to 77% off, so check out their ongoing Black Friday 2017 deals here: https://www.plugin-alliance.com/en/products.html
PROPELLERHEAD SOFTWARE
Starting Nov. 22, Properllerhead has announced a super deal on upgrades to the new version of REASON 10, for just $99 (normally $129). Offer expires Nov. 27 on "Cyber Monday." Really great incentive if you have older version, and either love it, or perhaps have not been using it and want to revisit it and all the new version is capable of (VST support, new instruments like the Europa Shapeshifting Synthesizer, etc.). See: https://shop.propellerheads.se/product/reason-10-upgrade/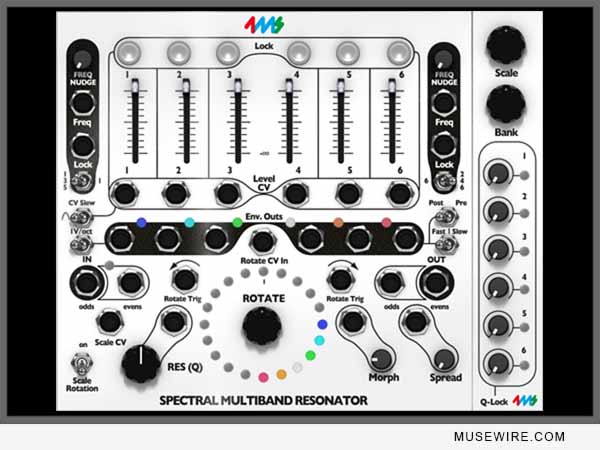 SOFTUBE
Just as a side note, there are not two 'T's in Softube, which I keep typing every time for some stupid reason. 🙂 Okay, this month Softube has some great deals including discounts on the cool new Modular virtual modular synthesis rack, discounted to $69 from $99 as a great way to get your feet wet in learning modular synthesis without buying a lot of pieces and learning to cable in the real world. The special pricing is available at most music resellers, or directly from Softube's website. Various tube and reverb plugins are also on sale, but for those looking at the Modular synth, it's worth noting the modeled add-ons are also on sale. (FYI, I am buying the Modular synth and Buchla 259e Twisted Waveform Generator while on sale myself!) Learn more at: https://www.softube.com/buy.php
https://youtu.be/_KfMv9QIjl0
SWEETWATER SOUND
Sweetwater usually has some great holiday deals, and right now they are doing a pre Black Friday special run-up, and while most of the stuff is geared (see what I did there?) to traditional musicians, they have a great deal on Shure headphones and sound isolating ear phones up to $100 off for limited time. Learn more here: https://www.sweetwater.com/sale/pre-black-friday
UMLAUT AUDIO
BLACK FRIDAY SALE! Save up to 30% on Umlaut Products until November 28. https://www.umlautaudio.com/shop
UVI
UVI is offering 50% off their EGP Electric Grand piano instrument through Nov. 13. Boasting 5 fully mixable channels of audio, 10 prepared piano styles (stick, bow, e-bow, brush…), independent EQ, effects and dynamics for the electric and acoustic signals and over 100 professionally designed presets. Learn more at: https://www.uvi.net/egp.html
WAVE ALCHEMY
Wave Alchemy is offering their Revolution Drum Machine for 50% off in November with "Faithful emulations of 14 of the world's most iconic Drum Machines." Runs with free KONTAKT player, so you don't need full version of the sample software. Enter discount code WA2A988F55 at checkout. Learn more at: http://www.wavealchemy.co.uk/revolution/pid179/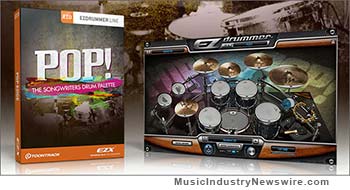 TOONTRACK
During Toontrack's November metal month, they are running numerous specials including buy one get one for EZDrummer and 40% off on EZX and SDX Expansions. View all the November 2017 deals at: https://www.toontrack.com/all-deals/

This version of news is Copr. © 2017 by Christopher Simmons – all rights reserved. Published on MuseWire.com. No fee or other consideration was paid or provided in publication of this information.