Lowell Chamber Orchestra in MA announces winners of its 2023 Call-for-Scores and Concerto Competition
LOWELL, Mass. /MUSEWIRE/ — The Lowell Chamber Orchestra congratulates composers Cory Brodack and Martin Max Schreiner for winning the orchestra's 2023 Lowell Chamber Orchestra Call-for-Scores, and marimba player Wei-Hsing Nikki Huang, for winning the 2023 Lowell Chamber Orchestra Concerto Competition.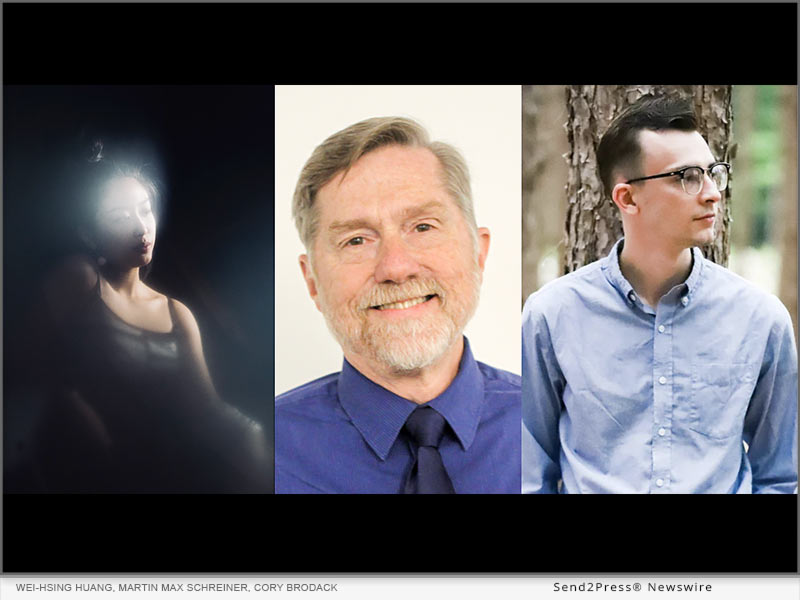 In this third edition of the call for scores, two composers tied for first place. Both winners agreed to split the monetary prize, as well as the free year of publishing through Universal Edition's scodo. The seven judge panel chose both winners after two rounds, the last round completely anonymous, from among 182 entries, written by professional composers, students, amateurs, and ranging in a wide variety of genres – opera scenes, sinfoniettas, concertos, and diverse combinations of chamber ensembles.
The second edition of the concerto competition was also comprised of two rounds. The first round, being virtual, was comprised of about 140 videos of an eclectic and varied mix of instruments. Twelve finalist were invited to participate, one coming from as far as Japan. Huang, who will be heard performing in the LCO concert of February 3rd, 2024, is a Taiwanese artist based in Toronto. The second prize winner was a 12-years-old violinist who impressed with his technical mastery.
The Lowell Chamber Orchestra produces these competitions as part of their mission to promote the advancement of contemporary music, and give opportunities to young performers at the beginning of their performing careers. All of the LCO concerts are completely free and provide the Lowell greater area with a professional ensemble producing extremely high quality concerts without a socio-economic barrier.
Please consider donating to our end-of-season appeal by clicking here: https://lowellchamberorchestra.org/endofseasonappeal
For more information about the winners, click on the links below:
2023 Lowell Chamber Orchestra Call-for-Scores: https://lowellchamberorchestra.org/2023-call-for-scores
2023 Lowell Chamber Orchestra Concerto Competition: https://lowellchamberorchestra.org/2023-concerto-competition