Do You Hear What I Hear?
MuseWire COLUMN: The answer to that question is "no" because we all hear differently. This is not a big deal for most situations in life, but it can be critical in the music industry. Your music moves you. My music moves me. But do we like each others sounds, and why?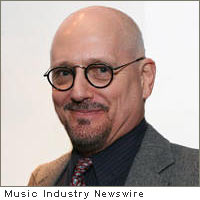 Every time a song is played, listeners react with love, hate, tolerance or indifference, but here's a question that affects everyone in the business of music: why are some songs embraced by huge numbers of listeners while others appeal only to a relative few?
Who is Listening?
Certainly the distribution channels have a lot to do with this. After all, you cannot like a song you have never heard. Still, all things being equal, if two songs are played to the same group of people, one song will be more popular, sometimes by a large margin.
You can put aside the skill of the artists. Assume both songs are performed by competent musicians. Hell, the songs could even be performed by the same musicians or the same song performed by two different artists and there would be a preference from the listeners.
The Ears Have It
The reason people react differently when listening to music is that they literally hear things differently. Our heads, it turns out, are unique listening chambers.
"Although we say that someone has 'a good ear for music,' credit actually goes to a good mind for music," writes Robert Jourdain in his book, "Music, The Brain, And Ecstasy" (no, ravers, it's not what you think; the book's subtitle is "How Music Captures Our Imagination"). Jourdain gives credit to minds "that can hear simultaneous melodies, simultaneous rhythms, even simultaneous harmonies."
Some research shows that you can study the art of listening. "Only the most basic mechanisms for recognizing individual sounds are 'hard-wired' into our nervous systems," states Jourdain. "Every other aspect of listening is partly or entirely conditioned by learning," he adds.
Amazing Journey
Let's take a sonic trip through your noggin. It begins with some vibrations pulsating in the air. Let's say these vibrations are something great like Miles Davis, The Beatles or Arvo Part. (True, they could be something dreadful like Kenny G, Michael Bolton or Mannheim Steamroller — the point isn't whether the aural pulsations are any good, the point is how they travel from the air to your soul.)
At the start, sounds enter your big floppy ears (read "cute little ears" if you are a girl) and then proceed down a dark and mysterious hallway called the outer ear canal. Some of your ear canals have cobwebs and debris left over from that day in preschool when a kid dared you to stick raisins in your ears. Despite this, the sound bounces along the corridor, making the eardrum vibrate. Yup, there's a humming in your head.
Now, just past the eardrum, you've got three itsy-bitsy bones (no, not from any other preschool dares or college pranks). These bones have delightful names: the hammer, the anvil and the stirrup.
Okay, technically, they're called the malleus, the incus and the stapes; for that matter, the eardrum is actually called the tympanic membrane, but I'm not writing this for the sake of science but to try to explain why some people like good music and some prefer bad music.
Judgment
"Wait!" I hear you say. Who am I to deem some music bad? Okay, my credentials include creating or producing ten albums currently on iTunes, co-writing and performing tracks that charted in a couple of countries, and co-writing a song with country legend Merle Haggard. But I am the first to admit that my combined sales are less than that of Los Del Rio, the perpetrators of that wretched piece of tripe called "Macarena." So look, either bear with me on this or bale out now and go back to listening to Pat Boone, Whitesnake and Insane Clown Posse. It's your choice.
Back on the Sonic Trip
Still with me? Terrific, because we need as many good music lovers as possible in this world. So okay, the 3 tiny bones are a-vibrating, and then they transfer their vibrations to a chamber in your inner ear. A chamber filled with fluid and lined with hair.
No, I'm not kidding. Now, this chamber doesn't have a nifty colorful name like the saddle or the bullhorn; it's called the cochlea (pronounced "furry wet cavity.") No, just fooling, it's pronounced "COKE-lee-uh." And the very sensitive hairs in your cochlea also have an un-glamorous name: cilia (pronounced "teensy tresses.") Yup, kidding; it's "SILL-ee-uh."
Anyway, the thing is this: the cilia tickle the nerve-endings that send the sonic signals into your brainpan.
"Contrary to the old, simplistic notion that art and music are processed in the right hemisphere of our brains," writes Daniel Levitin in "This is Your Brain on Music," it seems that "music is distributed throughout the brain."
Your head is your real control room. "Music listening, performance and composition engage nearly every area of the brain that we have so far identified," notes Levitin, "and involve nearly every neural subsystem."
The fact is that when I play you one of the Golosio songs, the way you hear it depends on the size and shape of your ears, the condition and obstruction of your ear canals, the construction of your hammer/anvil/stirrup, the tautness and size of your eardrum, the structural design of your cochlea, the state of the fluid, the number and size of your cilia, the architecture of your cranium, and the synapses of your brain. Even the outer ears themselves have a unique quality, somewhat akin to fingerprints.
No wonder some of you like Master P instead of 2Pac, Air Supply instead of Marvin Gaye, Bon Jovi instead of James Brown, or Yanni instead of Debussy — you quite literally cannot hear the difference in quality between the ridiculous and the sublime.
It's not simply a matter of song superiority. Performance matters. Just listen to all the songs in "The Big Chill" soundtrack versus those in "Sgt. Pepper's Lonely Hearts Club Band." Almost everything is superb in the former, and almost everything is atrocious in the latter despite having compositions among the greatest this side of Cole Porter.
Good Listeners
All right, it's true that we cannot all be great listeners. Sometimes I hear more than the average person. The first time I heard "Walk on the Wild Side" from Lou Reed's great "Transformer" album, I noticed the difference in the nonsense syllables that follow the two places where he brings in "the colored girls." Not only are the "doo dah-doo dah-doo dah-doos" of a different length, the sound processing is markedly different. It's obvious to some of you but has to be pointed out to others.
Some people are great at it. I think about Matt Forger standing in front of my sound system and saying, "Pretty good but there's a bump in the lower frequencies." He actually got fairly specific and it turned out that he was absolutely correct. That's why I like having him mix and master tracks from Golosio artists whenever possible. Hell, I'd have him produce everything, too, if we had the budget to fly him around the country for all the sessions.
Ears the Thing
The thing is, when you encounter someone who doesn't get —
* the magic of Mike Oldfield's "Tubular Bells"
* the majesty of Jimi Hendrix' "Are You Experienced?"
* the glory of Carole King's "Tapestry"
* the wonder of Lee Morgan's "The Sidewinder"
* the splendor of Curtis Mayfield's "Superfly"
* the magnificence of Etta James' "Rocks the House"
* the magnitude of Big Brother & The Holding Company's "Cheap Thrills"
* the beauty of Bill Evans' "Bill Evans Trio with Symphony Orchestra"
— it could just be that they cannot truly hear it.
What?
BTW, as a side note, it's the cilia (the ear fringe, as I call them) that get damaged when you go to see Motorhead and you don't use earplugs. For that matter, if you go without ear protection to see Front Line Assembly or Nine Inch Nails or even bad bands that play above 96 decibels, you will never hear quite as well again. (Although for the lovers of John Tesh, Vanilla Ice, America, Lee Greenwood, and Pink, maybe that explains a lot.)
Article is Copr. © 2010 by John Scott G.