Deconstructing Pop Culture: Why Do People in the Movie Business Look Down on People in the Record Business?
COLUMN: People in the movie business historically view people in the record business as some kind of inferior beings. Just ask David Geffen when he became Vice-Chairman of Warner Bros. Pictures after a successful career as head of Elektra/Asylum Records. As described in Tom King's book "The Operator": "Geffen, who had succeeded stellarly at everything he had taken on so far in his professional life, now found himself failing for the first time. He was just beginning to realize that he had critically misjudged the cultural differences between the music industry and Hollywood, and that those differences were causing him to stumble badly" (p. 270).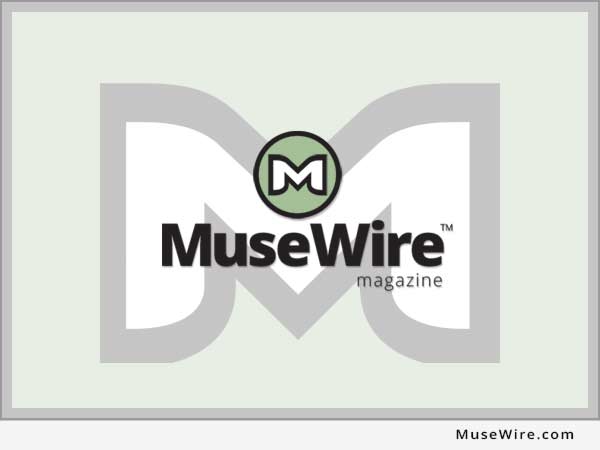 I certainly don't mean to disrespect Mr. Geffen, whom I admire greatly. Rather I offer this as an illustration. His experience was symptomatic of a widespread attitude, orientation or outlook in Hollywood: that people in the film business look down on people in the music business. This is true not only at the executive level but also spreads pervasively through every other part of the entertainment-industrial complex, from agents and managers to lawyers and accountants. There are many reasons for this, both cultural and economic. Culturally the music business always has been perceived as scruffy, somewhat shabby and untidy, or even dirty. Music stars come off the streets, whereas (historically) movie stars were suave, debonair and carefully groomed by the studios. Economically the industrial organization and product handling characteristics of each business are completely different. The music business sells a lot of small things (records, CDs, songs) inexpensively, whereas the movie business is high concept. It spends millions of dollars to make a movie, versus a fraction of that to make a record. There are 25,000 records released each year versus maybe 500 movies. The movie business has better parties. Everybody is prettier or more handsome.
This being so there are many instances of miscegenation between the record business and the movie business. The Beatles were in "Hard Days Night" and "Help." Elvis famously starred in a bunch of crappy movies, as did Art Garfunkel, Kris Kristofferson and even Cher. The Monkees don't count, nor do Ozzy Osbourne, Brett Michaels or Gene Simmons. Steve van Zandt made it onto the "Sopranos." Today the aspiration of many recording artists (the Britneys, Jennifers and Jessicas of the world) is to migrate into film or TV. Billy Ray Cyrus surely is doing back-flips over the success of his daughter Miley Cyrus as she morphs into her alternative identity as Hannah Montana. Reciprocally many film stars like to have bands as a weird kind of hobby, e.g. Bruce Willis, Keanu Reeves and Russell Crowe. Then of course there is no shortage of women movie stars who are mesmerized by male rock stars. A recent example is Nicole Kidman (who is a total fox and could have anybody) somehow hooking up with Keith Urban of all people. Good for him! It also is a well-known fact that porn stars and music stars have a mutual affinity.
From time to time record companies have tried to get their stars into movies and television, but without success. In 2005, for example, Andrew Lack (who since has vanished without a trace) established an entire division at Sony/BMG to try to accomplish this objective. The implementation of this concept turned into a failure, just like it has with everybody else who tried it. The reason why is what I have come to think of as "persona rights." The economics of superstars today means that an artist has to get big, fast, in some media, then be able to pirouette off into other media, pretty much without regards for the consequences. The problem with this from the record company's standpoint is that it invests significantly into building up the artist, but then isn't positioned to capture any of the revenue that results when the artist starts doing something else, taking advantage of all of the marketing impressions that the record company has paid to generate. The record company's objective should be to turn this equation on its head, and make the film (which always will have more available marketing spend) pay for consumer impressions, that in turn benefit the record. The record company also should (and must) position itself to participate in the broader revenue stream generated by movie and television activity – which it presently isn't positioned to do, since it isn't doing anything to facilitate it. It tries to with "360 deals," but all those really do is hoard rights without exploiting them, thus eradicating the possibility of economic growth. Most people who sign 360 deals never will be movie stars anyway.
Another artist-related problem is return on investment over a relatively short time horizon. For example, most recording artist managers hate it when their clients want to do a movie because typically it won't pay them as much as if they were out on the road or recording, which is how the manager makes money. E.g. I can remember wanting to get Christina Aguilera in a movie, she wanted to do it, and her manager (Irv Azoff) wanted her to do it, too; the problem was that the economics of the movie meant that she'd make X, whereas if she toured, she'd make X times 10. (Though ironically, the tour where she was going to make X times 10 got canceled!). Individual psychosocial dynamics also play a role. Film producers usually have a pre-conceived notion about whom they envision as being appropriate for a role. Most rock stars who also want to be actors don't want to play music-related roles; they'd rather "stretch out" into being characters. Good luck with that when it's all you can manage to stand up straight, play a few chords on a guitar and remember the words.
These problems only can be addressed with an over-all approach to the artist's career. While most artist managers excel at precisely this task, the entities with which they deal – record and film companies – have a much narrower view. They are unable to create opportunities, awareness or exposure. They are unable to discern the artist's interests and proclivities, or coordinate the right approach. For example, most artists have different agency representation for movies vs. tours ("agent" has a completely different meaning in each context). Most importantly the movie business has to stop looking down on the record business. Only by considering the entwined economics of both will this ever start to happen in a meaningful way.