Deconstructing Pop Culture: Virgin Records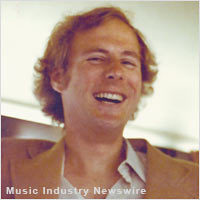 MuseWire COLUMN: At the end of the previous post in this series we left the Koppelman regime "in full affect." It was a truism that at Capitol-EMI during the late 1980s – early 1990s, every six months or so something dramatic would happen (this maxim still pertains). Thus, even as Koppelman came to dominate the company, so were sown the seeds of his downfall. In his case, it was EMI's acquisition of the Virgin Music Group in March 1992. Unlike United Artists Records, SBK Music Publishing, and Chrysalis Records, this explicitly was intended as a transformative transaction. EMI paid Richard Branson a reported $960 million; here is a copy of the prospectus EMI issued in connection with the deal. Attempting to justify it, EMI stated: "The acquisition will further strengthen EMI Music's position as one of the word's leading music groups. The integration of the two businesses will provide substantial opportunities to enhance profitability through use of EMI Music's worldwide marketing, manufacturing and distribution network as well as through increased operating efficiencies."
In retrospect the price EMI paid was excessive. Before selling to EMI, Branson had plumped up the company in 1991 with expensive contracts with the Rolling Stones (a reported $45 million) and Janet Jackson (a reported $50 million). It is highly unlikely either of these artists warranted the multiple of global sales that was added to the value of the company. After a five-year non-compete clause expired, Branson went on to found V2 Records. V2 Records was only modestly successful, and in August 2007 Branson sold it to Universal Music Group for a reported £7 million.
In 1992 EMI also acquired Sparrow Records, a Christian music label, for an estimated $30 million. Billy Ray Hearn had founded the label in February 1976. In October 1994, EMI acquired another Christian music label, Star Song Records, for a reported $15.5 million. These two firms, together with a specialized in-house distribution company, formed the EMI Christian Music Group, which by and large has operated autonomously ever since. There is no EMI Jewish Music Group or EMI Islamic Music Group.
At the time of EMI's acquisition of Virgin, Richard Branson's long-term associate – Ken Berry – was President of Virgin Records. Jim Fifield, then head of EMI Music worldwide, appointed him head of EMI Music International, and then head of EMI Music in the U.S., in May 1997. The first thing Berry did was to fire Koppelman, Terri Santisi and Davitt Sigerson, then head of the EMI Records Group in New York. Berry shut down the EMI Records Group together with a small label EMI had established called Enclave Records, taking a write-off of a reported $117.2 million. This was ironic, in that, in retrospect, it seems clear that Koppelman was out-maneuvered by Berry, in much the same way he had out-maneuvered Smith some four years earlier. Koppelman now is President of Martha Stewart's food-lifestyle-merchandising company. After the dust had settled, Capitol and Virgin were left as EMI's sole remaining U.S. labels.
At the time of EMI's acquisition, Virgin had a small U.S. label, formed in 1986. It was run by Jeff Ayeroff and Jordan Harris, and distributed by Atlantic Records. It included Charisma Records, which Virgin had acquired in 1983 from Tony Stratton-Smith; Smith had formed it in 1969. Virgin changed distribution to Capitol-EMI and quickly expanded. Berry fired Ayeroff and Harris in August 1993 and appointed Phil Quartararo as President. Berry fired Quartararo in September 1997. Quartararo went on to become president of Warner Bros. Records. To replace him, Berry hired Ray Cooper and Ashley Newton as Virgin's co-presidents.
In the meanwhile, there was considerable dissension at EMI's corporate headquarters. Colin Southgate had been chairman of EMI worldwide since September 1988. Fifield came to believe that he had sufficient momentum to mount a boardroom coup against Southgate. Alert to the plot, Southgate fired Fifield in February 1998, appointing Berry to replace him as head of EMI Music worldwide. Fifield went on to become CEO of the clothing company North Face. In 1999 he tried to take it private in a leveraged buy-out, which precipitated a shareholder lawsuit alleging accounting fraud. Its Board of Directors fired him in 2000 as it was on the verge of bankruptcy.
In April 1998, Berry fired Koppelman-appointee Gary Gersh as Capitol's president, replacing him with Roy Lott. In March 2001, Berry fired Lott and appointed Andy Slater. EMI's board eventually fired Southgate in March 1999, replacing him with Eric Nicoli. Nicoli formerly was president of United Biscuits, a maker of cookies and snacks.
In October 2001, faced with disappointing year-end results and diminishing market share, Nicoli fired Berry as head of EMI Music worldwide. In Berry's place, Nicoli appointed Alain Lévy, formerly president of PolyGram. Lévy brought with him his colleague David Munns. In his book The Rise & Fall of EMI Records (2009), Brian Southall quotes journalist Emmanuel Legrand as saying that while Berry was "not a bad manager," he "probably didn't have a strategic view" (p. 129). He continues, "sacking Berry and hiring Lévy and Munns" was the "smart thing that [Nicoli] did, that gave him a second lease of life" (p. 163). Berry received a severance payment of a reported £6 million.
In February 2002 Lévy fired Cooper and Newton at Virgin and replaced them with Matt Serletic, a record producer. In October 2005 Lévy fired Serletic and appointed Jason Flom. Flom formerly was president of Atlantic Records. In January 2007 Nicoli fired Lévy and appointed himself as chairman of EMI Music. In January 2007 Nicoli combined Capitol and Virgin into a single label. He fired Slater and appointed Flom as president. Flom hired Lee Trink as president of what by then was the Capitol imprint. Virgin Records vanished, together with EMI's investment in it, then close to £1 billion.
Berry probably will be remembered for two accomplishments. First, he signed the singer Mariah Carey for a reported £70 million, only to have her album "Glitter" perform significantly lower than expectations. Carey was admitted to a hospital after suffering from what her publicist characterized as an "emotional and physical breakdown." Berry then was reported to have paid Carey another £20 million to leave the label. Another expensive signing was the singer Robbie Williams for a reported £80 million (negotiations began during Berry's tenure but were concluded after he left). Although the Williams deal was profitable on a global level, Virgin never was able to break him in the U.S.
Second would be the role of his wife Nancy Berry in various leadership positions at EMI. Like Koppelman and Santisi before her, Nancy Berry was criticized widely for her lack of business acumen. The Wall Street Journal characterized her "special projects" department as a kind of "rock-n-roll circus." Among other unusual items, she was alleged to have spent £20 thousand/year for candles to decorate a Los Angeles apartment used to entertain artists and £200 thousand/year for fruit and flowers. My own opinion is she didn't do anything inappropriate for the time and place, particularly in light of the excesses of the Koppelman regime. Again from my perspective, these complaints primarily were directed against her unconventional life style.
Next: a look inside the distribution arm of a major record company.
---
Article is Copr. © 2010 by David Kronemyer. All rights reserved.