Deconstructing Pop Culture: Information Flows in the Entertainment Business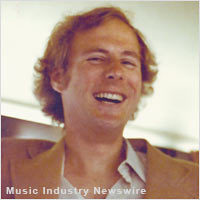 MuseWire COLUMN: This note is about what I have come to characterize as the entropy or misalignment of how information gets transmitted in the music and film businesses. I will define what I mean by this, and then illustrate it with two examples. I will conclude with a brief theoretical sketch of how and why this happens (this section optional if you are bored by what you've read up to that point).
A. What Is Information and Why Does It Matter?
"Information" means any proposition with factual (or ostensibly factual) content (Israel & Perry, 1990). Although not a necessary component of its definition, information frequently is transmitted in messages or communications from one person or entity to another. Examples are: "We are interested in signing this band" or "We will finance this movie." One of the main properties of the successful transmission or communication of a message is that the speaker (transmitter) gets the listener (receiver) to understand its substantive propositional content, by recognizing the speaker (transmitter's) intention to induce the listener (receiver) to do so (Searle, 1983). Statements in the music and film business, however, frequently lack this basic quality. They are insincere, in that they do not correctly express the speaker's (transmitter's) beliefs. As a corollary, they do not have conditions of satisfaction; it doesn't matter if they are true or false, or have the potential to become true or false. They need not correspond to any set of actual or potential conditions in the real world.
I have seen a lot of this happen during my so-called career in the music and film businesses. By way of summary, and in an attempt to validate my dubious credentials in the science of information flow in these industries, I started off playing electric 12-string guitar in vaguely folk-rock cover groups. Realizing I was seriously deficient in the talent department, I segued into producing concerts and managing bands. In 1980 I became Vice President of Capitol Records (that is, back when there was an EMI Music). In 1993 I became Senior Vice President of Atlantic Records. From 1996 through 1999 I was Executive Vice President of Curb Entertainment, a producer of and sales representative for independent films, typically budgeted at around $1.5 million. From 1999 until 2001 I was President of Gold Circle Films, a producer of independent films, typically budgeted at around $5 million. From around 2001 until around 2006 I was President of Cerberus Films, an independent film financing company, which syndicated over $250 million for independent film production. My best guess-timate is that I have been involved in the production, financing and distribution of more records than I can count, and over 100 movies, some of which were big successes (e.g. "My Big Fat Greek Wedding") and others of which were complete flops (names withheld).
The only reason why I give a shout out to these companies is because they were the platforms from which I had the opportunity to observe a lot of bizarre behavior, much of it involving the flow of information. In fact, it is difficult to think of any other field of commerce in which so many people strive so hard to achieve so little, such as the opportunity to appear in a film, or accrue production credits even as they do nothing, or achieve some minimal level of quasi-celebrity status. Everything authors such as Raymond Chandler ("The Little Sister"), F. Scott Fitzgerald ("The Last Tycoon"), Aldous Huxley ("After Many a Summer Dies the Swan") and Nathaniel West ("Day of the Locust") wrote about Southern California and the entertainment business is true. Mesmerized by the lure of Hollywood, aspiring musicians, actors and actresses still (metaphorically) step off the Greyhound Bus at the corner of Hollywood & Vine, only to vanish within the cavernous maw of the entertainment business, never to be seen or heard from, again. Many transition into successful careers in other areas of endeavor. An equal number go back to pumping gas or waitressing somewhere in the vast heartland of the American Midwest. Now, the miniscule odds of becoming a reality television star on "American Idol" or some other such fanciful television show, lures prospective contestants with an equally-strong magnetic attractor-beam type force. There is a huge imbalance between supply and demand. At present this inelasticity is worse than ever, as music and film companies are challenged by a myriad number of other consumer entertainment alternatives, not to mention the worst recession since the Great Depression of the 1930s. The streets of Beverly Hills and Century City are filled with unemployed lawyers, agents, managers, promoters, accountants and general hangers-on, peregrinating about like zombies in search of fresh brains.
It was with some trepidation that I segued from music to films. The music of the late 1960s-early 1970s was bold and adventuresome. There were extraordinary bands like the Byrds, the Jefferson Airplane and Quicksilver Messenger Service. In contrast, the films of that period (before the "new wave" of directors came along later in the 1970s) were mediocre, even when by the same director. Compare, for example, Francis Ford Coppolla's idiotic "Finian's Rainbow" (1968) with his extraordinary "Apocalypse Now" (1979). As I reflect on these transitions, I have come to believe I genuinely was interested in the music business, which now no longer exists in the format I knew. In retrospect, and even though I still am involved with it, the independent film business is not as interesting, except to the extent it provides a sharply-focused window into pop culture – a vital contributor to information theory, broadly understood. As with the demise of the music business, there no longer is an independent film business as I knew it – changes in the economic relationships of studios to producers, exhibitors, broadcasters and distributors essentially have eradicated it.
B. Two Examples of Dysfunctional Information Flow
Here are two illustrations of what I'm talking about. One of the hazards of being even modestly successful in the entertainment business is that you run into many people who imprecate you to try and get you to do something on their behalf (such as, signing their bands or financing their movies, or at least spend time trying to do so). If accomplished, each one of these intentional acts alters reality, by bringing about a new state of affairs in the world (that is, the band becomes signed or the movie gets made). But before this can happen (or not), there is a lot of information flow.
One of its most peculiar features is what I have come to think of as "normative inversion." That is, instead of actually having a band or a movie (or a slate of movies) under contract, the proponents of the project only pretend to do so. At this initial step, it is not unusual for the proprietors of band, or the movie, even to know that the proponent is acting on their behalf. There is a lot of scurrying around, sending out deal proposals, negotiating the fine points of back-end participations, etc., all of which is a waste of time. Then, once the proponent has secured interest from a potential financing source, the proponent takes that package back to the proprietors, obtain the proprietor's commitment, and then take it back to the potential financing source. Examples: "I'm a production company, and I have a band under contract." "I'm a film producer, and I have rights to this project." Frequently, this doubling-back maneuver is accompanied by elaborate paperwork designed to cloak the potential transaction in a cloud of secrecy, such as a "non-circumvention agreement." Weird, isn't it? In my experience, this happens at least as often as the legitimate proprietor of the work approaches the financing source, directly. And it all depends on the entropy of information flow.
Another related issue is "keeping things secret." The executive structure of most entertainment companies is hierarchal, striated and vertically organized. At the early inception of a project, everything is confidential. Only the people at the top have any idea of what's going on. They live in an information bubble, typically surrounded by enablers and sycophants, so their impression of the marketplace need not correspond to the reality of the facts on the ground. At this stage of the process, the firm jealously guards its roster of prospective new acquisitions. Then, in the off chance a project proceeds forward, it is marketed, promoted and advertised with messianic zeal, regardless of its actual aesthetic merits, and sometimes even in disregard of critical acclaim (or lack thereof). The cost to do so, however, is accorded all of the restricted access and security of a nuclear launch code. Publications like Daily Variety trumpet statistics such as a film's domestic gross theatrical box-office. SoundScan presents the gross number of records sold. These measures, however, bear no relationship at all to marginal revenue, much less profitability.
C. What Accounts for these Anomalies?
I have devised a theory about why there is so much entropy in entertainment industry information flows, and here it is. Non-technically, "entropy" is a measure of a system's disorder. The system in this case is the marketplace for artistic talent and the latter-day alchemy by which it is converted into money through the commercial exploitation of aesthetic works of intellectual property. The Second Law of Thermodynamics postulates that the entropy of an isolated system (one which is not in equilibrium) tends to increase over time. Because of lack of symmetry of who knows what, this is a perfect description of the entertainment business. The system has energy that is unavailable for work. An "isolated system" is one that does not interact with its surroundings. While its energy and mass stay constant they cannot enter or exit, but only can move around inside. In an "equilibrium state" there are no unbalanced potentials or "forces" within the system. A system that is in equilibrium experiences no change when it becomes isolated (Hawking, 1998).
The physicist Ludwig Boltzmann refined the theory underlying this asymmetry circa 1872. Now known as "anisotropy," it has been the subject of numerous debates since (for a summary, see Carroll, 2010 and Price, 1996). As a consequence of the Second Law of Thermodynamics, it is inevitable there will be some kind of an "end" – certainly to the earth, the Solar System and the Universe. In this respect the Second Law of Thermodynamics has significant dysteleological implications. If the Universe is an isolated system, not in an equilibrium state, then it is consuming all of its available energy. At some finite point in the future all changes must cease. Among other consequences (such as the idea that any one band or movie is better than any other), this eliminates the idea of cultural progress: that there will come a time when humankind evolves to a higher state or realizes a better outcome, however conceived. Unlike other physical laws, the Second Law of Thermodynamics is temporally asymmetric. It hypothesizes the degradation of a system over time, a change in its physical state that is temporally correlated – not an improvement. Entropy was lower in the past than it is now. And "Once we settle for (de facto asymmetry), other examples of physical irreversibility may be found" throughout nature (Van Fraasen, 1970, p. 86). "[W]e may consider whether these factual asymmetries do not, in fact, extend throughout the history of the Universe" (Van Fraasen, 1970, p. 86).
This is one of the reasons why (or so I believe) large companies in the entertainment business frequently are unable to offer works (records, films) that are demanded by consumers, or that will extract the maximum amount of revenue from whatever actually is presented. It also is one of the reasons why attempts to regulate intellectual property rights inevitably will be unsuccessful. If they are to survive, large firms in the entertainment business must devise and implement alternative ways to attend to the marketplace. The market is huge, it's just that they can't figure out how to address it operationally. I have some ideas about just how they can go about doing this, but that's a different subject.
References
Carroll, S. (2010). From eternity to here – The quest for the ultimate theory of time. New York, NY: Dutton.

Hawking, S. (1998). A brief history of time. New York, NY: Bantam.

Israel, D. & Perry, J. (1990). What is information? In P. Hanson (Ed.), Information, Language and Cognition (pp. 1 – 19). Vancouver, Canada: University of British Columbia Press.

Price, H. (1996). Time's arrow & Archimedes' point – New directions for the physics of time. New York, NY: Oxford University Press.

Searle, J. (1983). Intentionality – An essay in the philosophy of mind. Cambridge, UK: Cambridge University Press.

Van Fraassen, B. (1970). An introduction to the philosophy of time and space. New York, NY: Random House.
---
Article is Copr. © 2011 by David Kronemyer.