Dakota Horvath: Solid and Swinging, Baby
REVIEW: Jazz. Wait! Don't stop reading. Sure, the very word frightens some people. But there are all kinds of jazz. Smooth jazz is pleasant, bop is pulsating, West Coast jazz is cool, and free jazz is way out there. But all of it can be exciting when well-played.
There is nothing that compares to being in a club when musicians lock into a groove and create new melodies that cavort around the main melody of a song. Okay, if you have never gone to see good jazz, you'll have to trust me on that last point, and I seriously recommend you give it a try. Some of you will not get it and leave. Others will enjoy a musical high that will change the way you hear all sorts of music for the rest of your life.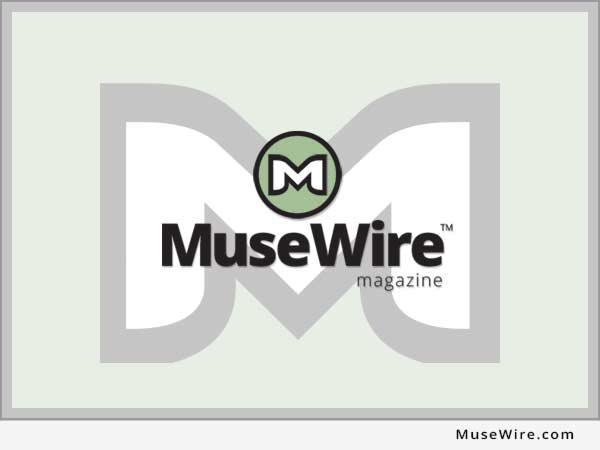 Where to begin? An easy style to grab onto is what might be called crooner pop jazz. (Note: at this point, true jazz aficionados are giving up on this article because there is no such genre as crooner pop jazz, so I hope the rest of you will stay with me.)
A certain type of singer is drawn to the smooth singer retro-pop jazz thing. For example, guys with the ability to not only sing notes straight but to bend them, twist them, and shake them up before blissfully sliding back to the "right" note. These guys go looking for songs that allow them to showcase their voices. They want to tackle tunes that succeed on two levels: complex enough to keep the band interested in the chord changes, yet simple enough to tell stories of love and longing that touch an audience's emotional hot buttons.
Some compositions do that and do it well. These are songs that have lived and flourished for half a century or more. Pop-ish jazz-ish love songs that you've heard in films on TCM. Flicks that star Frank Sinatra, Bing Crosby, or Fred Astaire and Ginger Rogers. Songs by masters like Irving Berlin ("Blue Skies," "It Only Happens When I Dance With You"), Vernon Duke ("Autumn in New York"), and George and Ira Gershwin ("Someone to Watch Over Me," "Embraceable You").
Not to overlook Ray Noble ("The Very Thought of You"), Richard Rogers and Lorenz Hart ("The Lady is a Tramp," "My Funny Valentine"), and Jimmy Van Heusen and Sammy Cahn ("Come Fly With Me," "Like Someone in Love").
And then there's the greatest of them all, Cole Porter, with enough songs to fill a 354-page volume (I know because it's right over here on my bookshelf). Here are just four Porter masterpieces: "I Get A Kick Out Of You," "It's All Right With Me," "I've Got You Under My Skin," and "Night and Day."
Now, who sings these songs? Sinatra, Crosby and Astaire, of course, but there are also some young singers proudly carrying on the tradition, like Harry Connick, Jr., Michael Buble, and Dakota Horvath.
I suggest you remember that last name. For several reasons. First, he has a voice that sounds a bit like Miles Davis' trumpet, which for jazz lovers has to be one of the biggest compliments anyone has ever paid to a vocalist. Second, while he is dedicated to the jazz-pop standards, he loves R&B and Latin sounds, which means his concerts and recordings always contain extra treats you'd never expect. (At a recent performance at the Catalina Bar & Grill in Hollywood, he performed a medley that contained songs by El Debarge, Bobby Caldwell, and Bill Withers.)
But the main reason is one of chronology. Dakota Horvath is twenty-two. To have this much talent, poise and performing chops at such a young age is nothing short of phenomenal.
Dakota (as he was introduced) was able to fill a good-sized nightclub on a muggy Tuesday evening in a city that has recently decided to drive visitors away with some of the most confusing parking restrictions this side of hell. Now that's drawing power.
The guy really delivers, too. Swingin' tunes, ballads, love songs, and more, all shot straight into your heart. My face hurt from grinning so much.
Backing him at the gig were three superb musicians, each of whom stood out or held back in exactly the right measure. Pianist Josh Nelson consistently found ways to express a song's emotion while pleasantly erupting in cloudbursts of notes that seemed to become animated in the air around the stage.
On the upright bass was Hamilton Price, a man who could anchor an aircraft carrier with his deep tones but who can also push the beat any which way you want it, and at any speed.
Drummer and group leader Clayton Cameron is a smiling demon of percussion. Assured, strong, supple, subtle, aggressive. . . whatever a song needs, he's right there to provide it. Near the end of the set, he took a solo that seemed to have a different rhythmic pattern being smoothly performed by each of his four appendages. Everyone in the audience was impressed, but the drummers in the room were in awe.
Together, these guys either raise the roof or sensitively back a singer while playing sweetly and discretely. With Dakota out front, this is a monster of a show. Jazz. Now, hopefully, it's not such a scary term.
For more on Dakota Horvath visit www.BarbBaileyEntertainment.com .