Bands Date Brands to Meet Fans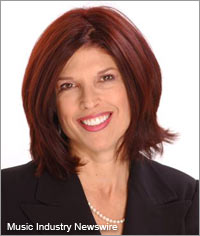 MuseWire COLUMN: For the first twenty years of rock 'n' roll, brand names were not often associated with band names. The prevailing view was that corporate sponsorship represented crass commercialism. But by the time of The Rolling Stones 1981 tour, things had changed. Jovan, manufacturer of Musk, was prominently featured in most aspects of the advertising, promotion and on-site presentation of the "world's greatest rock and roll band."
Leave it to a student of the London School of Economics (Mick Jagger) to figure out how to reach fans through the marriage of band and brand. Over the years, the Stones have had sponsorship agreements with a variety of corporations, including Ameriquest mortgage lenders, RadioShack, Anheuser-Busch brewery, and AOL.
Modern entertainment has often opened its arms to corporations willing to open their wallets. Even serious entertainment goes this route: Stanley Kubrick's "2001: A Space Odyssey" displays the logos of AT&T, Pan Am, Hilton, and Howard Johnson's. IBM was probably asked if they wanted to be involved with that landmark film, and they must have declined because it was a computer known as "HAL" (each letter just one character back in the alphabet from IBM) that became an iconic character in the film.
Brand Slam
Exploring the topic was the "Brand Slam" presentation by the California Copyright Conference (CCC). Besides being lively and entertaining, it was loaded with practical examples of today's convergence of band, brand and fan. Moderated by entertainment attorney Cheryl Hodgson, a past president of the CCC, the panel touched on the many opportunities for music and marketing to mix in such areas as motion pictures, television, webisodes, concerts, videos, and games. Hodgson virtually challenged everyone in the room right from the start by pondering, "Is it enough to just be an artist?"
In holding an event with the title of "Brand Slam," the CCC may have appeared to be courting singer/songwriters but that's not the goal of the organization and they proved it by getting panelists who talked about the realities of bands aligning with brands, and who did so with impressive credentials.
Brand in Entertainment
Rolfe Auerbach is CEO of Brand in Entertainment (BiE) and his firm has relationships with major advertising agencies, record labels and motion picture production companies. With a long history of success, BiE currently is working with such clients as Geico, Gillette, P&G and Visa, and boasts a client list numbering above twenty-five hundred brands.
Auerbach is a strong supporter of both product placement and brand integration but is adamant about keeping the definitions clear. "Product placement is static," he says, "as when a product is simply planted somewhere in the scene of a movie. Brand integration puts a product into the scene in a meaningful way. With brand integration, the product is in the hands of the characters."
As defined on the BiE website, "Brand integration is the process of building a brand into an entertainment property in a way that creates a direct interactive experience between the product and the characters or audience." They are quick to point out many successful examples, including Ray Ban sunglasses worn by Tom Cruise in "Risky Business" and an Ace Comb used by James Dean in "Rebel Without a Cause," but they have many ongoing business partnerships in a wide range of the entertainment field.
When an audience member asked if the BiE business approach varied for 3D motion pictures, Auerbach said the same principles applied and then surprised the attendees by stating he had just signed a deal for brand integration "in a 4D project." Yes, in addition to the images seeming to move off the screen, now the seats will move in some theatrical presentations.
While the idea of a product floating through the air and then bouncing me around is not exciting, I am sure I would warm up to the idea if a Golosio song was being used on the soundtrack. Most music publishers probably feel the same way, which is why so many of them were in attendance.
Robert Case, President of New Pants Publishing, was enthusiastic about the panel presentation, pointing out that "The whole issue of branding in terms of music is becoming increasingly important throughout our industry."
Music business consultant Thomas White felt that the topic was too important for a single set of perspectives. "Music related product integration and embedding are extensions of celebrity endorsements and testimonials, whose use in media is centuries old. There are both potential opportunities and risks in conflating art with corporate agendas."
Auerbach also sparked a good deal of interest when he spoke of retroactive product placement thanks to computer graphics. This is why you may see modern items showing up in rebroadcasts of old films and television shows. As an example, "We can put products into 'I Love Lucy'," he noted.
Synecticsworld
Kyle Hermans is Brand Innovation Strategist for Synecticsworld, a firm working with clients Levi Strauss, Cisco, Nestle, Unilever, Taco Bell, KFC, Pizza Hut, Coke, Powerade, LinkedIn and Google. His part of the evening's presentation was almost evangelical in tone as he spoke of "facilitating groups of people to create new connections" and how his goal was to "seek unarticulated desires of consumers."
Hermans unabashedly dove into spiritual and philosophical aspects of what might be called the synergy of the consumer mind. "Brands as well as artists should try to discover things about themselves," he feels. "They should ask 'what do I stand for now' and 'what do I want to be tomorrow' and even thirty years from now." Only with answers to these questions in place can there emerge a truly successful marriage of brand with band. In Hermans' approach, it appears that he recommends his clients follow both Socrates ("be as you wish to seem") and Aristotle ("a friend to all is a friend to none").
DMI Music & Media Solutions
Jody B. Friedericks is Vice President & Executive Creative Director of DMI Music & Media Solutions. She oversees all creative for the company, all new business pitches, and the brand strategy work for clients including Nestle, Delta Airlines, General Mills, Kohl's, Build-A-Bear Workshop, and Cisco.
Friedericks spoke about how DMI works with brands to create what they call "soundDNA," an audio brand that consumers recognize immediately and equate with the brand name. "We begin by examining the brand," she stated. "What are they like visually, how are they described verbally, what do consumers think of when the brand name is shown or spoken. Only then do we move on to the soundDNA."
DMI is correcting the willy-nilly approach used by many corporations. "Brands were often not consistent in their use of audio," Friedericks noted, "often committing 'random acts of music,' as we call it. But with creation of their soundDNA, a term we've trademarked, brands can use sound to more firmly establish themselves in the minds of consumers."
UE 3 Promotions
Jennifer Lyneis is President of UE 3 Promotions. Beginning in consumer promotions and marketing for the music industry, she moved on to tour sponsorship and promoting artists to radio, winning Top 40 Promotion team of the year in 2003, Hot AC Record Promoter of the Year in 2004 and AC record promoter of the year in 2008. She has worked with Grammy award winning and nominated acts such as Jack Johnson, Brian McKnight, Nelly Furtado, and Barry Manilow as well as emerging acts.
Since UE 3 is involved in artist development, radio promotions, corporate sponsorship and music licensing for film, television and video, they bring a slightly different perspective to band/brand/fan interaction.
On the matter of budgets, Lyneis was quite pragmatic. "There are some brands that can align with the most well-known artists," she noted, "but there are other firms that find it better to work with ten artists whose music reaches the same demographic as a specific star performer." This bodes well for artists at every level of sales success.
She sees the band/brand integration from both sides: "I believe we can bring new acts to the attention of the buying public with great rewards to the corporate sponsors and all involved." As was the case with much of the program, she is quite upbeat about the opportunities available in today's market: "Aligning your artist with a major Brand is a more effective way to bring it to the masses and current ever-changing market."
AEI Entertainment
Bruce Sterling is a writer and music/artistic director at AEI Entertainment. He has worked with Beyonce, Christina Aguilera, Mariah Carey, Pink, Jennifer Lopez, Kelly Clarkson, Alicia Keys, and Nelly Furtado as well as many emerging artists. As a producer, he oversees such special events as the Grove Summer Concert Series. In developing talent, he has seen several performers with whom he has worked go on to appear on High School Musical and American Idol. He is a strong advocate for artists and brands getting involved with each other. "The goal," he states, "is to achieve a wider audience by reaching people in new ways and new arenas."
Silver & Freedman
Greg Weisman of the law firm of Silver & Freedman serves as "outside general counsel" for more than 100 brands in the apparel, footwear and accessories communities. He also represents several high-profile musicians, athletes, actors and celebrities in connection with their merchandising, endorsement, branding and other non-entertainment and off-the-field business endeavors.
His analysis of the apparel industry and how it intersects with the music business was fascinating, and he got one of the biggest laughs of the evening when he put down the unscientific approach to band/brand interaction as being essentially "A guy who 'knows a guy,' fifty dollars and a bad idea."
Moving Forward
There is still much to be done in bringing together bands, brands and fans. As Thomas White observed after the event was concluded, "Music executives need discernment, objectivity and good judgment, and to understand the economics and long term consumer impacts of such associations, at least as well as those who profit from them."
The ideas and approaches of the participants in the CCC's Brand Slam certainly proved that things are lively and heating up. Or, as moderator Hodgson put it, "The future is now."
Full disclosure by author: I am on the Board of the California Copyright Conference.