XILS Lab Announces PolyM Virtual Synth, Recreating Classic Polymoog Keyboard
XILS Lab today announced the upcoming release of their new virtual synthesizer instrument, the PolyM, inspired by the rare and beautiful sounding Moog Polymoog, perhaps most famously used in the song "Cars" by Gary Numan, but also used by many other musicians of the time. The XILS PolyM offers two divided-down oscillators providing 71 voices; each one with two envelope generators, one filter, one VCA and Pulse Width Modulation.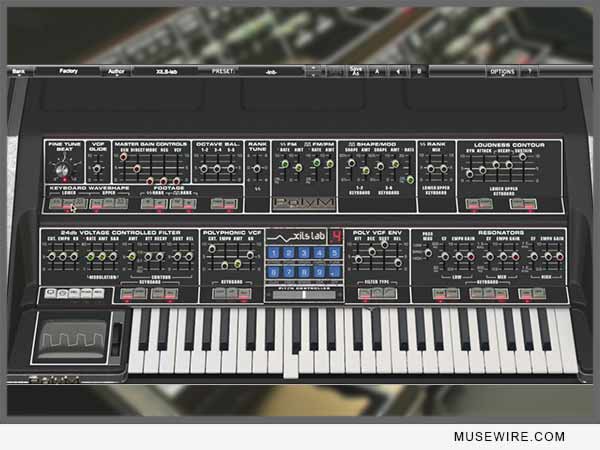 This new virtual recreation, is described by XILS as so, "The PolyM offers more than the sum of its features. It is a coherent ensemble giving you maximum pleasure."
Technically, the PolyM offers a gorgeous zero-delay 24db ladder filter, controlled by the keyboard or a dedicated LFO sine or Sample and Hold waveform. The PolyM offers two additional filter banks, plenty of modulation, effects and presets, while keeping the original character of the original.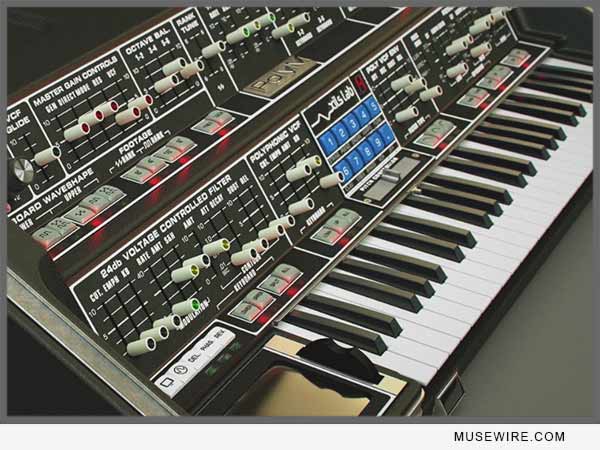 According to the company, "Recreating this legendary instrument as a virtual analog synthesiser was a real challenge but we decided to take up the gauntlet! It took more than two years, analysing, measuring, testing and scratching our heads, but we are proud to now offer you the PolyM, one of the best, if not the best, virtual divided-down based virtual synthesiser available."
The new synth is in preview mode now, with various audio demonstrations posted online and an intro video showing a lovely 3-D rendered version of the virtual instrument, complete with wear and tear on the surfaces, and is really very cool all on its own.
Pricing is not yet set, but one might presume pricing will be similar to that of XILS' PolyKB III instrument.
A video preview trailer can be viewed on the XILS website at, or here (YouTube):
Learn more about XILS instruments at: https://www.xils-lab.com/