What Music Supervisors Wish You Knew
ARTICLE: You already know that pitching songs to music supervisors can be a good thing. In fact, everyone else also knows it, from players and songwriters to publishers and managers. That's part of the problem. Too many people involved with music are aware of the excellent reasons for making a pitch, including money, exposure, money, potential fame, money, marketing, and money. Because of this, there are a ton of folks trying to get their music heard, accepted and placed in a movie, television show, commercial, or game.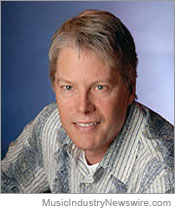 In addition to jockeying for position with every singer, group, DJ, beats-maker and song plugger, the line-up of hopefuls extends in yet another direction. That's right, the cadre of competitors for the licensing of music and songs includes one more group of powerful individuals at increasingly powerful companies. And who might that be? Production music libraries.
Big Business
Variety has reported that the annual worldwide business for production music libraries is in the range of four to five hundred million dollars. "Production music libraries can deliver any music," says Debra Young Krizman, executive director of the trade group Production Music Association. "No matter how obscure, one or more of the libraries will have it."
While there are still people who think of production music as just background sound, today libraries are also going in completely different directions: discovering groups, forming record labels, and forging alliances with their clients on the motion picture and television side of the business. "There have been tremendous strides forward in every aspect of production music," states Randy Wachtler, Executive VP of Warner/Chappell Production Music.
Reason for Success
And there's another very good reason why production music libraries are utilized so often for licensing of music: their music is "cleared." Which is to say that the line of ownership of the tune is unmistakable, the paperwork is all in order, and there is an already-established relationship between licensee (movie studio, TV network, ad agency, etc.) and licensor (the folks with the music). It makes a big difference when the legal department is confident that there are unlikely to be problems with the agreements.
Put yourself in the place of the company that is licensing a piece of music. You don't want to hear something like the following from a musician who is representing his own songs: "Yeah, so I know we signed that deal you sent over but, funny thing, now the bass player's girlfriend is saying she was in the room with us when we wrote that song and her lawyer says she owns part of it and she wants more money and only wants you to use the first verse of the song, but not the chorus and bridge, or 'the repeaty part and the middle thingy,' as she puts it."
From the Horse's Mouth
With all the changes in the area of library music, you can understand the high level of interest when the Production Music Association has one of their industry events. Fortunately, I got myself invited to attend a program entitled "What Music Supervisors Wish You Knew." Sponsored by SESAC and held in one of the presentation halls at the sprawling Sportsman's Lodge in Studio City, the event featured a veritable who's who in the field.
Moderating was Wachtler, who was an ideal choice to run the panel. Quite apart from being knowledgeable and seemingly unflappable, he has the gift of being able to elicit on-target responses from speakers while giving them the freedom to cover as much ground as possible in a short period of time. Under his guidance, the program was a nice mixture of information, education and even entertainment.
Speaking on the panel were:
* Thomas Golubic of SuperMUSICvision, who has music supervision credits on television shows "Breaking Bad," "The Walking Dead," "The Killing," and "Six Feet Under," as well as the New Line film, "After the Sunset."
* John Houlihan of Houlihan Film Music, who has worked on three "Austin Powers" films and two "Charlie's Angels" films (don't hold this against him; the music supervision on these five productions was high quality even if everything else lacked greatness). "Training Day" is another of his credits. He is also a VP of the Guild of Music Supervisors (but don't hold that against him either; they are very new and still so unorganized that they cannot even figure out how to return e-mails).
* Margart Saadi Kramer of Antic, Brand X Music, and PostHaste Music. She was a wonderful choice for this panel since she is both a music supervisor and owner of a production music catalog. Current credits include "East Bound & Down," "Why Not? With Shania Twain," and HBO's "Hacking Democracy."
* Cassie Lord of Five Alarm Music and Rescue Records. Another fine choice because of the crossover nature of her work. Her firms create original music while also representing composers, music publishers, music libraries, and indie artists. Prior to this, she was with BMI, EMI/BMG, APM, Zomba, and Beatnik, where she worked with Thomas Dolby.
* Trygge Toven of Lussier. In his current role, he has handled the music for on-air promos of "Lost," "Grey's Anatomy," "Gossip Girl," "One Tree Hill," "Desperate Housewives," "Dancing with the Stars," the Academy Awards, the Emmy Awards, and many others. He has music supervision credits for many programs on all three major broadcast networks as well as basic cable networks.
Wit and Wisdom
Based on the QandA session at the end of the evening, the most important thing on the minds of those who are not pre-approved to submit music is, simply: How do I submit music?
The short answer is: you can't. Not without becoming approved. Yeah, it's what is known as a catch-22. Ask yourself these questions: Have you done business involving music contracts before this? Does your lawyer know their lawyer? Do you play golf with the right people? Do you know how to cleverly lose a game of golf? "Networks have pre-approved lists of music libraries," states Tovin. If you're not on those lists, the odds against you are exponentially higher.
The only other way something is going to happen is if you have a piece of music everybody wants. Then, the decision-makers will show up and go over your contracts. Do you fully represent the song? Is the song free of samples of other songs? Are all of the authors and composers on the song identified? Are all of the music publishing companies accounted for? Is everything correct with the splits (the percentages that belong to each owner of a copyrighted work)? And so on.
You might think that percentages get taken care of when registering your music with one of the PROs (ASCAP, BMI, and SESAC in this country) but such is not always the case. While the percentages have to add up properly when using the online registration software of a PRO, there are peculiarities with each system that cause you to fudge things a bit if you are working with a songwriter who chooses not to affiliate with a PRO. And you can always end up in the aforementioned dreaded "bass player's girlfriend scenario," something that is not too likely at well-established music publishers and member companies of the PMA.
Keep in mind that the quality of your music may matter less than the ability to achieve clearance. "We may love your music," Kramer points out, "but that might not matter because of contracts, proof of ownership, etc." Paperwork and logistics can be a major roadblock.
The Pitching Game
But let's say you've made it to the point where you are allowed to submit some music to a supervisor. According to the supervisors themselves, they want you to know something about what they're doing. Which is absurd unless you have inside information. The trade publications are not up-to-the-minute on music needs. The IMDB is frequently months late on postings.
True, there are TV series that feature the same style of music over and over, and it is therefore possible to predict what they will need. But many shows have one-time-only requirements. You know, like when a detective show skews away from their usual modern rock sounds because the next suspect is being interviewed in a country bar; unless you had a copy of that week's script, you wouldn't know that the people who were busy trying to license Three Days Grace and The Birthday Massacre were now looking for some Merle Haggard.
Films can be all over the map with their licensed music. A film by Martin Scorsese might have tunes spanning 50 years and five genres. Again, without access to the script or the music editor's notes, you should not be blamed for not knowing what the music supervisor might be seeking at any given moment.
Time Keeps Slippin' into the Future
The timing of a music supervisor's requirements is sometimes a factor. "We need a pop-reggae tune for the bank robbery sequence and we need it now!" Plus, it needs to be "in the style of" a known artist but must be relatively inexpensive. And did I say that they need it now! This is another strong argument in favor of using production music firms. They tend to have extremely extensive catalogs, everything is pre-cleared, and they may be more flexible on price if there is already an ongoing business relationship between the two parties.
The "one stop" approach is music to a music supervisor's ears. In other words, all the business decisions for licensing a song can be done by contacting one person who can work out the synchronization license, the mechanical license, the term, the territory, and so on. Houlihan spoke of being introduced to Paul McCartney backstage prior to a show. And what did one of the most famous musician/songwriters say to Houlihan just before stepping out on stage? "He asked me if I knew about his one-stops on his website." Right, Macca was pitching his pre-cleared songs.
In terms of clearance, Houlihan suggested that you consider contacting the legal departments of film studios and television networks to try showing them that your song contracts are air-tight. (No word yet as to how people in the legal departments are going to feel about this.)
Physical vs. Digital
While you can still find supervisors who like CDs (especially in jewel cases with the contents clearly marked on the spine), most of the preliminary work involves MP3 files (but never attached in an e-mail). Pretty much everyone agrees that the way to do this is to e-mail a link to your song online, or send the MP3 using a service like DropBox or YouSendIt. "If you want to make enemies of music supervisors," said Golubic, "then attach MP3s to your e-mails. It jams up our in-boxes and could result in slowing us down from work we're doing on a tight deadline." Golubic also suggested using the Grouping section when using iTunes as your online destination for your music.
So here is my public service message: NEMA (No E-Mail Attachments)! Provide a link or use a file-sending service unless you'd like your e-mail address to be blocked or banned.
Don't
"Don't include us in e-mails with multiple addresses," said Kramer, "unless you have hidden everyone with the BCC (Blind Carbon Copy) feature." Another personal turn-off for Kramer is the dare. "Don't dare me to like your song," she says. "Don't challenge me to like it," she added, indicating that the "delete" button is ready for your message in this case.
Don't rush out to obtain multiple non-exclusive representation of your songs with the tunes appearing in different places under different titles. "If someone has exclusive representation and they have a bookkeeping need to have the song listed under multiple titles, that can work out," states Lord, "but non-exclusive is a problem."
First, very few music supervisors want to deal with the non-exclusive re-titled song situation. But even if there is a licensing deal on a re-titled work, there is almost always confusion when it comes time to be paid. Whose version gets the paycheck? With the advancements in digital audio recognition (see other MuseWire columns on this topic), the problem of re-titling is only going to get worse. The panel was in agreement on this point.
Don't overlook the importance of cue sheets, the listing of music in each broadcast usage. Houlihan even went so far as to say that "Indies should request a clause in their contracts that requires receipt of cue sheets." Not that you'll always get it, but you ought to try.
Meta-data
Another area of total agreement by the panel was the need for accurate meta-data on your music files. You can add quite a lot of text information to your music files, including composers, authors, splits, publishers, administrator, lyrics, and contact information. "If your meta-data is wrong, then the legal department gets involved," Tobin said. That is to be avoided whenever possible. "Communication isn't just verbal," notes Lord. "Contact information is just part of getting the details handled properly," she adds.
And, importantly, "The PMA site lists meta-data standards," notes Wachtler.
Convenience vs. Conscience
Kramer, Houlihan and Golubic spoke most eloquently of the challenges faced by music supervisors. "There are so many variables to each project," Kramer noted, "that there is no one answer that will apply to all cases." Houlihan praised the PMA for its dedication to providing information to all interested parties, although he warned of the need for vigilance or "Hollywood will corrupt the process."
Golubic elicited one of the strongest bursts of applause with his quietly impassioned summary of his profession's goals: "There are constant pressures on music supervisors to do what's convenient at the expense of what's correct, and we have to fight against that. To a very great extent, we end up being the arbiters of fairness. The bottom line is that music supervisors, under the best circumstances, fight for the values of the project."
For more information on the Production Music Association, visit them online at: www.pmamusic.com .