Texas Battle of the Bands 2018 Kicks off in October hosted by Hub Streat Plano and Texas Select Radio
Texas Select Radio has announced the 2018 Battle of the Bands at Hub Streat, a full service Culinary Entertainment Center, featuring hand crafted cocktails, craft beer, a menu for every taste from a scratch kitchen, live entertainment and a dog friendly patio. The Battle of the Bands competition starts on October 3 and will run every Wednesday (7:30 to 10:30) until Nov. 14. Semi-Final Round will be held on November 7 and the Final Round on November 14.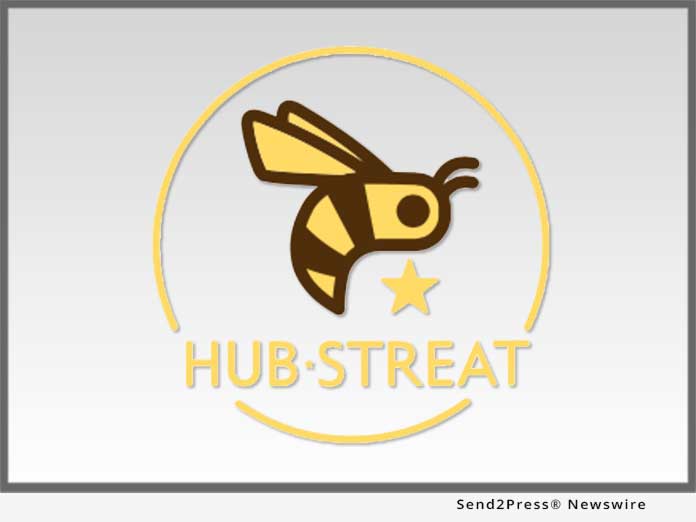 Hub Streat (1212 E. 14th Street, Plano, TX, 75074) Battle of the Bands auditions will be held on Sept. 19, 2018 starting at 7:30 p.m. To participate, please email your information to: entertainment@hub.st.
25 bands will compete for the chance to receive a cash prize of $1000 on the Hub Streat Honeybee Stage.
The $1000 Grand Prize will be presented to the Winner on November 14.
One of the Battle of the Bands Judges will be comprised of the votes placed on the TexasSelectRadio.com web page so artists will have the opportunity to have their fans vote for them, along with judges on site.
This event is proudly sponsored by ENDO CBD Infused Water and HARD Beverages which will be on site to cheer the bands on.
Jim West, President of Hub Streat, says "Battle of the Bands is only the beginning of events planned to highlight the local community and entertainment that can be found in Plano. Hub Streat strives to offer our guests more than simply a place to eat but a home to have a personal experience in."
"Dallas has a vibrant and diverse local talent pool that has untapped potential. The partnership with TexasSelectRadio.com and Hub Streat is a natural fit to get the voices of these artists to new audiences," states Dana Verrill, Partner of Texas Select Beverage Company (Dana@TsBevco.com).
Texas Select Radio is dedicated to broadcasting all Texas Music – All the time. We are committed to doing all we can to support Great Texas Music. Sponsored by Texas Select Beverage Company.
EVENT INFORMATION AND SPONSORS:
Hub Streat: http://hub.st/
Texas Select Radio: https://texasselectradio.com/
HARD Beverages: https://www.hardbeverages.com/
Texas Select Beverage Company: https://tsbevco.com/
SOCIAL MEDIA:
Hub Streat: https://www.facebook.com/hubstreat/
Texas Select Radio: https://www.facebook.com/texasselectradio/
Instagram: #HubStreat #Texaselect