Synth, Samples, and Plug-ins Deals for August 2017 including Korg, UVI, and Air Music
In a return to form, I've brought back my monthly round-up of great deals on synth gear, such as virtual synths, plug-ins, samples, iOS apps, and more. This list is updated all during August, until the next month when a new list is started. Remember everything has an expiration date, and some offers are for existing users with an account from the respective brand/company/product.
Nobody has paid to be on this list, nor can they, and please let me know of any deals I've missed! I'm on a LOT of mailing lists from owning stuff from almost everyone, but sometimes I miss stuff.
(Alphabetical order, generally.)
123CREATIVE
The folks at 123Creative are offering their Summer sale 2017 on VST plug-ins, instruments and effects. Also, for each customer there is an opportunity to get "Bonus – 8-bit drums and FX samples" with the purchase. Check out the reduced pricing on popular synth plug-ins here (note red slash through old price during Summer sale): https://www.123creative.com/135-electronic-music-production-gear .
Note: be aware some of the 123Creative plugins for Windows are designed for 32-bit hosts; 64bit users can use plug-in with using jBridge (64 to 32bit VST) from http://jstuff.wordpress.com/jbridge/.
AIR MUSIC:
Customer loyalty promo during August, 2017: Offering LOOM plus Tapestry Expansion expansion pack, for existing customers, for $39. Info: http://www.airmusictech.com/product/loom – log into your account for promotion.
BRAINWORX – PLUGIN ALLIANCE
As part of Brainworx's 10th anniversary, a wide range of plugins for recording audio are on sale, from Aug. 11 to 27, 2017. Products like bx_control V2 only $19 (reg. $139), bx_dynEQ V2 $89 (reg. $299), etc. Several free items available too: bx_cleansweep V2, Elysia niveau filter and bx_subfilter. Info: https://www.plugin-alliance.com/en/products.html.
ESOUNDZ
eSoundz is having special sale on their "Artist Packs," including products for RMX ($10), Reason Refills ($10), Neil Peart for Session Drummer 3 or R.A.W. ($10!), EpiK DrumS – Ken Scott Collection for BFD, and more. eSoundz' R.A.W. packs include REX2, Apple Loops, and Acidized wav formats for maximum flexibility. Info: https://www.esoundz.com/.
IK MULTIMEDIA
IK Multimedia have generously launched a FREE version of their new Syntronik virtual synth instrument, as a fully functional light (or "demo") version, yet with 17 instruments and 50 sounds. Syntronik FREE for Mac/PC is available now for download! Explore an array of legendary synthesizers with 50 carefully selected sounds that you can edit and add powerful effects to, letting you explore the power, flexibility and sound quality of Syntronik. You can easily expand your collection of synths via the In-App Shop allowing you to build your dream synth studio. You need to have or create an IK account to be able to download. Learn more here: (free link is on left side of page) http://www.ikmultimedia.com/products/syntronik/
KORG – SUMMER SALE 2017
Expires Aug. 20th (Sunday). Special Summer Sale with up to 50% OFF all KORG music production applications and software. The sale also applies to in-app items and software upgrades. Info: http://www.korg.com/us/news/2017/0720/.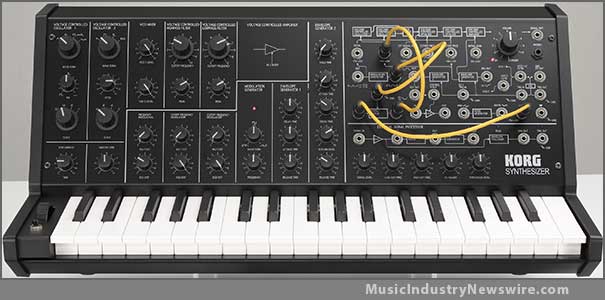 KV331 AUDIO
Between July 4-Sept 4, our products are discounted as follows for customers:
SynthMaster 'Everything Upgrade' (for SynthMaster users) 45% OFF: $145
Desktop Preset banks: 40% OFF
SynthMaster crossgrade from SynthMaster One: $31
SynthMaster upgrade from SynthMaster Player: $48
SynthMaster One crossgrade from SynthMaster: $20
SynthMaster One crossgrade from SynthMaster Player: $41
Or, use new customers, use coupon code YMLP20PCTOFF to save 10% off.
Lear more: http://www.synthmaster.com/synthmastereverythingbundle.aspx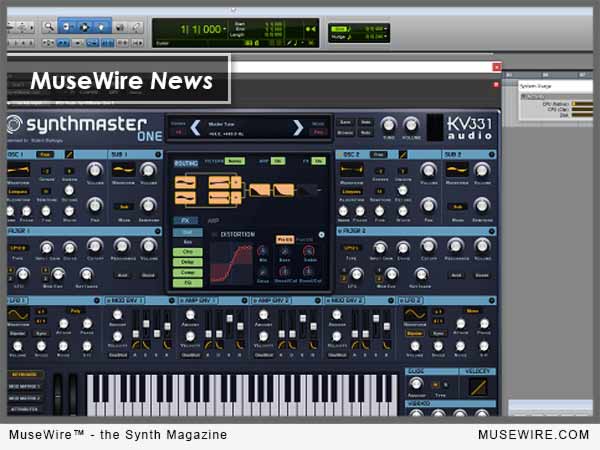 UVI
SuperDeal: 60% off Electro Suite & Urban Suite! Two incredible collections for dance and beat music creation, each including 5-style specific instruments and sample libraries. Get either suite for only $79. Discover Urban Suite, the perfect collection for producers of hip hop, R&B, trap, glitch, beat, experimental and more. Save 60% on this suite through August 21. Get it now for only $79 / 79€. Info: https://www.uvi.net/urban-suite.html.
WAVE ALCHEMY
For a very limited time, Wave Alchemy are offering their SFX Collection 02 and SFX Collection 03 libraries at a "whopping 60% off!" Delivering 2.1GB of stunningly produced and innovatively processed special effects samples, SFX Collection 02 pushes the boundaries of modern sound design; combining creative digital effects processing, granular re-synthesis and intricate automation with sought after analogue synths, legendary effects devices and unique live field recordings. Info: http://www.wavealchemy.co.uk/sfx-collection-02/pid91/ . Also, free wav sample packs to make you look: http://www.wavealchemy.co.uk/free-samples/.