Musicians Who Go Above and Beyond
ARTICLE: Musicians of every type, from the deplorable to the divine, hit the stage every night of the week. Amongst the many who are mundane you can sometimes find a superstar that just hasen't yet been thrust into the limelight.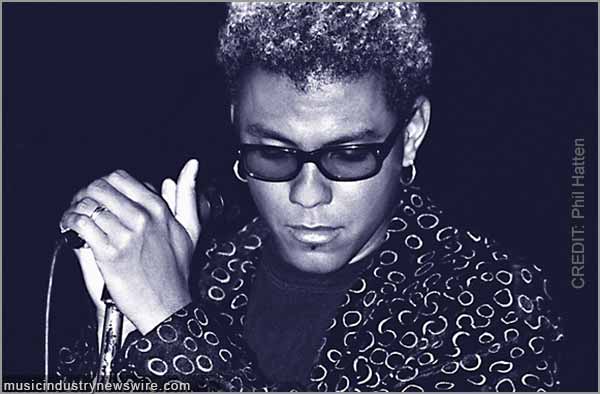 Drove to the club. Found a parking spot. Walked past panhandlers to the door of the venue. Got frisked (there had been gang activity in the area recently). Watched the sound check for the headliner ("I'm not hearing anything in the monitor… nope, still nothing… still nothing… Ouch! Okay, that's got it.") Watched the sound check for the second-billed act ("Anybody got a spare nine-volt battery?") Watched the club owner tell the other bands there was no time for them to sound check.
Yeah, makes you want to grab a mic and ask, "Anybody got any spare talent?"
BOOK SERIAL: Ambient Deviant Speedmetal Polka / Chapter 17
The opening act gets up there, plugs in their gear, and one of them spills a drink. Watching the mopping up operation isn't as entertaining as one might hope. The drink is replaced. And spilled again. "You guys are cut off until you're off my stage," yells the bartender.
Despite the best efforts of the mediocre musicians and the inept club staff, the show does actually get under way. In fact, it begins only a few minutes late, which is a miracle by Los Angeles standards. There are seventeen people in the club, of which five are in the band, six are "with the band," and four are employed by the venue. I'm there as a "journalist" which means there is one (count 'em!) actual customer. Not much cash flow for the club, although the six hangers-on/girlfriends may have been charged to get in (and the drink minimum enforced).
The P.A. system seems brittle and harsh. A glance at the sound booth reveals a slovenly guy in his mid-twenties with a cigarette over one ear, sullenly twiddling knobs and sliding faders in an attempt to discover some way to improve the aural sludge that is permeating the air. At last he finds a setting that he feels will suffice. The treble tones are what you might expect to hear in a machine shop. The bass tones are like a blanket of mud.
On stage, the band's guitarist is out-of-tune. Or perhaps the guitarist is correct and the rest of the group is wrong, but all those other guys are together and he's alone so they get the benefit of the doubt. The song ends and four somewhat contemptuous faces are now staring down the guitarist. So, the guitar is tuned while we wait and watch. "Like the best of John Cage," someone mutters. Next song begins and now things are different. Before, they were grating and annoying, but now they are annoying and grating; but at least they're finally in the same key.
Suddenly, the band goes into three-part harmony that is excellent. Maybe they should ditch the instruments and become an all-vocal group. Sensing that this approach is going over better, they launch into another number with voices only. The song offers tortured rhymes about twisted times. If they slowed down, it could be reggae; if they speeded up, it could be rap. The applause is thunderous. If by thunderous we mean that the hangers-on/girlfriends are clapping. And spilling their drinks.
Their set mercifully over, the quintet of artistes lug their gear off stage and out to a motley collection of vans, pick-up trucks, and battered automobiles. No matter how badly we mock them, at least one member of that band went on to achieve notoriety: he once was named Closer of the Month at his dad's telemarketing firm.
But every now and again, there are magical delights…
NICA'S DREAM: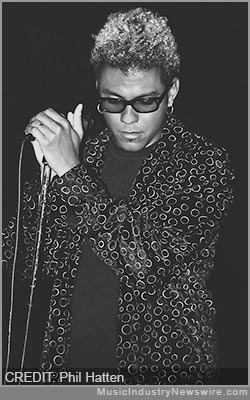 Named for a composition by Horace Silver that has been recorded by several hundred jazz artists, Nica's Dream is a band that is too good for average audiences and too large for average nightspots. Somehow managing to fit on the typically small stages of local pubs and clubs, the 14-piece group plays beautifully arranged killer compositions for piano, guitar, bass, drums, percussion, DJ, four brass, and four singers, one of whom — Vincent Slade — has a voice that is buttery-smooth and compelling in the extreme.
The sounds made by this miniature orchestra are nifty-keen, leaning toward soul music of new-fangled dexterity and old-fashioned funk. Working with the internal energy of controlled atomic explosions, they often take their songs from a bubbling murmur to a righteous roar. Their work is breathtaking and beautiful and when they are cooking it is impossible to stand still. Their groove makes you move. Hey, I would have paid to see them.
EDDIE CUNNINGHAM:
Having written songs for dozens of country artists and roots rockers, Eddie Cunningham is well-known in Nashville but seems a tad out-of-place in El Lay. But sunny So-Cal is where he hangs his cowboy hat and when he performs, the too-tanned teens and twenty-somethings are in for a treat.
Eddie Cunningham takes the stage with an impressive array of tools: a beat-up guitar; a voice as penetrating as a freight train's mournful whistle; and emotional truth. Playing a right-handed acoustic-electric guitar flipped over to lefty adds subtle nuances to his chords but it's the sharpness of his observations and his delightful melodies that make his songs so monumental.
If it takes a full spirit to sing of an empty heart, Cunningham's spirit must be the size of the Louisiana Purchase. And when he turns to songs designed to make your heart feel glad, he is even greater. Singing of true love and good memories, he is capable of sending those sensations straight into your bloodstream. Feeling low? The doctor proscribes a full dose of Cunningham.
GOLDEN TICKET:
They brought tons of fans who whooped it up like crazy after each of their 24-karat numbers, yet Golden Ticket seemed a little out of place at a hard rock fortress like the Reseda Country Club, a venue where I once saw Joan Jett and the Blackhearts.
Okay, sure, Golden Ticket would fit under the "rock" category in most collections, but this band is built around striking melodies and subtle instrumentation, not bombast. There's power here, but it comes from passion rather than from Marshall stacks cranked up to eleven. You can easily picture GT at the Wiltern, sharing a bill with Nanci Griffith or 10,000 Maniacs.
Everything about the band is high quality except their logo, which looks like it belongs to a third-rate psychofreak outfit circa 1972. Bad graphics aside, the music shines like a searchlight on a clear night. The rhythm section of drummer Alex Schwartz and bassist Bruce Yolken is diamond-hard yet as supple as a latex garter belt. They are masters of their instruments and consistently feed just the right amount of energy into every number.
Golden Ticket uses a twin-guitar approach featuring Andrew Morrison and Russell McCabe. They mix the glorious twang of a Telecaster with the bluesy crunch of a Les Paul. Swapping lead and rhythm lines, snaking the licks in and out of each other's facile playing, Morrison and Russell create a big sound without ever overdoing it. Their work is fascinating to watch and a joy to hear.
Out in front is Raymy Krumrei, a man possessed of the most gorgeous voice on the L.A. scene today. Not only is the guy charismatic, he's one of those folks who can sing anything and make it sound nice. Give him a nonsense rhyme and he'd turn it into a pop song. Give him a pop tune and he'd make it sound as soulful as a poem. Give him a poem and he'd make it sound like … well, like one of Golden Ticket's songs.
Speaking of which, GT's numbers are excellent, each a diminutive pop-rock symphony, or at least a sonata. They build to an emotional and musical climax that is vibrantly satisfying. "Living Proof" is full of pain, bitterness, and anger, yet it is curiously attractive. "Kryptonite" is fun while still reflecting base human desires. Their "Hollywood Ending" is oh-so-lovely and would be all over the airwaves if we lived in a perfect world.
Video of Eddie Cunningham singing "Child of the Honky Tonk Race"
http://youtu.be/ubm6jTPcZz4
or, if'n yer in a quieter mood:
Video of Eddie Cunningham singing "'Til My Thirst for You is Gone" – http://youtu.be/HVcwslS-iLA
• "Ambient Deviant Speedmetal Polka" … to be continued next chapter. You can subscribe to John's articles and column via RSS (click this link), or read more from JSG here. You can also keep up with all our content on Facebook at: https://www.facebook.com/musewire .
This original article is Copy. © 2013 by John Scott G, and originally published on MusicIndustryNewswire-dot-com before the site was revamped as MuseWire.com in March 2015 – all commercial and reprint rights reserved. Photo of Nica's Dream Copr. © by Phil Hatten, used by permission.