Interview: Music Flies High with SoundOrbit
INTERVIEW: Bringing indie artists together with fans is just the start for SoundOrbit. Their goals include creating a synergistic relationship between artists, agents, managers, record companies, distributors, producers, radio, film, advertising, and venues for live performances. The ideas come tumbling at you in this interview with SoundOrbit founder Alisa Mikeal.
Scott G: How did SoundOrbit (www.soundorbit.com) start?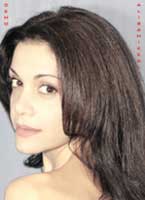 Alisa Mikeal: SoundOrbit originated out of a need to reinvent the wheel of internet platforms in band communities. I was no longer interested in the business models that were present online, feeling that from the time of inception, SoundOrbit was a requirement to redirect sales and marketing to a platform that was based on facts and professionalism with the unique asset of allowing self control to the artist himself via his/her profile.
Scott G: Explain a bit about the way SoundOrbit works.
Alisa Mikeal: The mp3 download was the incentive, to have a profile whereby the artists can track their sales directly while reporting to hit trackers like SoundScan. The other incentive was to provide radio and multi media via our TV for the public user which is absolutely free whereby they could have a taste of the music to then want to go directly into the site to buy it. These are uninterrupted and stream 24/7.
Scott G: Why is SoundOrbit of interest to music fans?
Alisa Mikeal: SoundOrbit is focused primarily on introducing the public to great new music. I am not interested in being a social site or network. You will see there is no forum or e-mail exchange on SoundOrbit. I did that deliberately. I prefer the time spent there for the public to be allocated to listen to music, research the talent, read reviews, etc. This puts the onus back on the retail aspect of promoting bands. That one is a very basic element. Imagine being a band that can sell 100 downloads a day and get 50%
profit on that directly simply by having a profile on SoundOrbit. And the fan can do this directly, choose their music, make it known that they have direct access to them and that the middleman is eliminated.
Scott G: What are SoundOrbit's advantages to the artist?
Alisa Mikeal: The artist gets 50% of sales. Plus, they have their own profile that tracks their sales directly. They choose what they want to sell and they get paid within minutes via PayPal. It is all very simple. We provide a radio interview and a review in print by one of our writers that they can use for press kits. We are a recognized company that is really based on loyalty and truth, not bullshit. We won't promote you because you shaved your hair or wore no undies, or have some other thing that is unrelated to your music on the site. We won't create a fake tag line to have a search pop up near your name to get hits. We are very real.
Scott G: Is there a credo for SoundOrbit?
Alisa Mikeal: We are about the artist, the music and the business concept that you can self sustain. We offer a lot of promotions for our artists via these mediums including the internet in searches, in mailers, in online and off line press write ups and mentions. And if they are in the area we even offer venue promotions opening for headliners like Mobile, Rik Emmett, or Alexis On Fire. We are a recognized brand that has merely started to do its thing.
Scott G: You foresee exciting growth for SoundOrbit?
Alisa Mikeal: Eventually we will be everywhere and not because we paid 1.5 million or 2 million dollars to advertisers either. Eventually the bands will realize we are the real deal through word of mouth. And we can save the artist money in mastering and recording time as all our artists get 50% off recording time at Zolis Audio in Toronto. Sometimes Jim has been known to throw in a freebie! We also keep up with the trends and speak to veterans via our radio shows like Christopher Ward, Moses Avalon, Rik Emmett etc. There are many advantages to SoundOrbit.
Scott G: How would you compare SoundOrbit to other sites?
Alisa Mikeal: We offer a grassroots marketing approach. So far we have not spent anything on marketing, unlike YouTube that spent over 1.5 million dollars to market themselves in order to get that big. I am not that way. Eventually, I would like to break through via corporate funding, but I wanted to first show myself that SoundOrbit is viable and real and could support itself through the beginning stages. So far, I have proven my vision correct. Mainly, to breathe life into the music scene worldwide, and make the unpredictable happen. When corporate sponsorship arrives it will be for all the right reasons. The artists will never get less than their initial cut as I have placed for their downloads. I tell you, so you have 3 million people looking at your video and listening to your songs…but how much money have you made from this free service? Nothing! You were famous for a day! Great – now what! You spent a year trying to get there on YouTube or MySpace – but now what! How many of those people actually came to your gigs, three? Wow!
Scott G: The odds aren't in your favor?
Alisa Mikeal: And of course your chances of being that one famous person is one in million on these sites as we already know there are marketing deals behind the YouTube videos, there is always another corporate company paying YouTube for that spot to be #1 so the service that is free is really never free! I say wise up people, fame is hard work and yes, a service that charges for their time and money is legit if they deliver. Don't get sucked into the internet phenomenon that is really a con – free sites are great to social and entertain yourself but if you are an artist hoping for a break – please focus on a site that is going to have a backbone to work on your behalf. YouTube and MySpace work on behalf of advertisers. E.G., if a sponsor pays me 1.5 million dollars, I need to show them I have X amount of hits to charge X amount of dollars to others to advertise on my site. Once traffic gets so big – it is a bankroll towards selling ads. Yes, the artist gets free promo – but that is all, it is dead beat. You've accomplished little as an artist – but the advertisers get a lot more in return. So your free content has just perpetuated the cycle you as an artist wants to break free from. You want to self sustain but you can't in this way.
Scott G: So, your recommendation is. . . ?
Alisa Mikeal: I say spend a little to get more for your money. If you have every band member putting in 65US for a one year membership and you get what SoundOrbit offers, and it took you all of 10 minutes to upload your profile, you are doing pretty good. The review written for artists costs me personally more than that! Regulate yourself- send people to your profile where you know you will get 50% of sales. Don't send them to iTunes or the likes where you don't even know what percentage gets tracked because they received through a third party aggregator! Good luck.
Scott G: How do artists make money off this?
Alisa Mikeal: Via download sales and all the promotions we offer them, press and the streamline effect of this exposure via cable spots, radio spots, reviews, write-ups, live shows.
Scott G: How did you get the idea for SoundOrbit?
Alisa Mikeal: It was actually empowered by the death of my father. A catalyst towards courage and the unknown. I started to embark on this about 3 months after his death.
Scott G: That's nice! What are your plans for the future?
Alisa Mikeal: To have a baby – donors are welcome! Oh okay – you mean for SoundOrbit. We will be offering podcasts very soon and are negotiating distribution deals for a band from Europe here in Canada via a Universal distribution label that I am hoping will extend into the U.S. We've branched out into other FM commercial radio stations air slots like college radio and community radio already. I would like more mainstream co-branding as well. And of course working on a possible development deal contest via radio for our talent to participate in. We are extending across the border which I am really excited about. Our first live Venue for 2007 will be in Buffalo with Rik Emmett! And looking to book Alexis On Fire, Hedley, Stabilo and Mobile.
Scott G: Sounds like a lot.
Alisa Mikeal: I have also taken a directors role and am producing my second video for a SoundOrbit artist. This is exciting because I am going solo. The artist is Bahamian and relocated from Miami to do this! I am excited at the focus we all have. The door
is also opening for the right corporate sponsor that can uphold our core values. Big dream for 2007 – to become my own label!
Scott G: And whatever happens. . .
Alisa Mikeal: It will be fun.
[tags]Alisa Mikeal, SoundOrbit, GMan, Scott G, Music Critics Must Die, music rants[/tags]