Column: Pretty Party People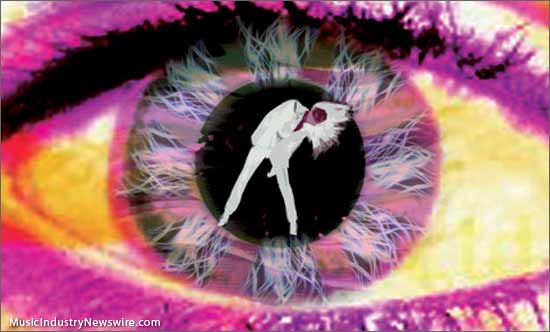 MuseWire COLUMN: Got a new product to announce? Then have a launch party! Got a cause, a business, a candidate? Launch party! But what's the recipe? You line-up these ingredients: venue, food, alcohol, DJ, band, singers, photographers, videographers, and ink-slingers like me. Stir together and serve chilled.
"Order me a tequila with a water back," said the musicianista I brought to the party. "I'll down the shot here and take the water with me."
"It could be a two-ounce shot," I warned her.
"That's okay, I'm a four-ounce girl."
And that seemed to be the way a lot of the crowd was behaving in the lounge of the new Rolling Stone Club in Los Angeles. Specifically, the venue is in that horrifying complex that houses the Kodak Theater, the Renaissance Hotel, and a bunch of tourist-trap shoppes 'n' such situated at Traffic Jam West, otherwise known as the intersection of Hollywood Blvd. and Highland Ave.
The Joint is Jumpin' and Thumpin'
Once you find a venue with mood lighting, dangerously sharp-edged furniture, and a sound system that could destroy the walls of industrial neighborhoods in Pittsburgh, you have to fill it. Bartenders, bouncers, and baristas are just the start. Next, add DJs, bands, and singers. You'll also want to include investors, spokespeople, flacks, and hangers-on.
Most important, you have to invite the Pretty Party People, all the folks who so very desperately want to have their own reality show, hit album, movie, and/or photo spread in some glossy magazine.
Then comes the final step: you cram everyone and everything together in too small a space, goose the volume, and voila: Instant Event.
Exclusivity
Okay, you also need some aspects of the party that are only available to Certain People. For example, have more than one check-in table. One for invited guests. One for VIPs. When we checked in at the VIP table, we were given wristbands of A Certain Color, which got us access to most every place in the place. Not that every place was easy to find.
Take the Back Room, for example. Where was it? We found it by watching the wait staff carrying trays of food. "Follow the sliders!" my companion semi-shouted with glee. And sure enough, that took us to that vaunted Back Room where gussied-up guys and gals posed for pictures. And where they had the bags of swag and free tee-shirts.
I'm not proud; I grabbed one of the bags. I also picked up what I thought was a sweatshirt with the event logo on it and somehow I managed to stuff it into the swag bag. When I unpacked it the next day, I was both pleased and embarrassed to discover that it wasn't a sweatshirt but instead was a half-dozen tee-shirts intricately folded together, probably by a nine-year-old in China who was moonlighting after his 12-hour shift in an Apple or Nike sweatshop.
When we re-emerged from the Special Limited Access Space, the live music was in full flower on the club stage. A live band was performing, augmented by lots and lots of pre-recorded backing tracks and loops. Out in front, a trio of vocalists were doing a thrumped-up and highly pulsating version of "Killing Me Softly (With His Song)," and the contradiction seemed lost on the members of the audience.
Somewhere in the middle of the wailing vocalizations, I wanted to find the business guy who had invited me to this shindig, so I asked several people but didn't get the replies I wanted. . .
"Nope, not me," said one guy.
"Sorry," said another.
"Don't know who that is," said a third.
In each case I told them "Thanks, I'm just asking everyone in a nice suit." I also asked the only guy in the party wearing a kilt and told him essentially the same thing.
Rump
Grab-ass, yipes! It is flattering to think my anatomy still has some attraction for some people. In moving through the party, I was felt-up more than a few times. True, two of those were pickpocket attempts, but still. After recoiling from the first of the twockers going for the five-finger mugging, I put my wallet in my front pants pocket with the party invitation folded over it. I'm sure that a good dip could still get it, but at least I wasn't making it easy for them.
Unleashing the Snark
Turned out that I had picked exactly the right artist to accompany me. She was a total hoot. A party-in-a-pouch. A non-stop no-holds-barred mirth-maker. Even the check-in at the VIP table was fun thanks to her engaging manner. Some of her observations were hilarious in a nice way, but the ones that stayed with me had an element of snark that was delicious. Throughout the evening, she provided running commentary on, well, on almost everything about the party attendees. . .
Shoes: "Ouch, those look painful."
Stockings: "Oooh, sexy."
Outfits: "If that dress was any tighter, it would replace facial plastic surgery."
Hair: "What the hell was she thinking with that style? It looks like an animal I once rescued."
Make-up: "Trowels for sale, get your trowels right here."
Pulchritude, female: "That girl would look nice if there were a couple more inches of skirt or a couple less inches of thunder-thighs."
Pulchritude, male: "That could be the business guy: suit, tie, world-weary expression. . . He's got the whole package."
Pulchritude in general: "There are four basic male types at this party, and three different female types. Everyone looks the same. I swear, Hollywood is turning into a clone convention."
It would all have seemed negative if it wasn't so accurate. Not to mention the fact that she was not trying to announce it to the world but only telling me so we could share the moment with a grin or a giggle.
Pablum at Top Volume
In the car on the way out of the cavernous parking garage, she opened the windows and cranked the volume on 94.7 The Wave, the chain-store radio station that is to music what McDonald's is to nutrition. I was puzzled by her decision, but she explained: "I like to find really nerdy music and play it aggressively loud," she said with a smile that can only be called devilish.
So we were doing that heavy-metal head-banger thing while sap poured out of the car speakers. She pushed the volume to near the system's limit as someone like Tommy Sands was singing a fourth-rate Christmas song that was probably written by the type of hacks who did all those horrible Elvis movie tunes like "Do the Clam."
Home
After I got back to my house, I paused and made certain my brain didn't need a jump-start. Just listen to the silence! I took a few deep breaths. Sipped some tea. Got into bed with something that was diametrically opposite to what I had experienced during the evening: a book. Ahh, it felt good. It was my own Instant Event.

Article is Copr. © 2011 by John Scott G and originally published on MusicIndustryNewswire-dot-com before the site was revamped as MuseWire.com in March 2015 – all rights reserved. Photo-illustration: Karen Boggs and Phil Hatten (modified: cropped vertically to fit page layout/design).