World-Firsts In Microphone Technology – RØDE Team Members Granted Two US Patents
RØDE Microphones has announced that two of its team members recently received U.S. patents through their ingenious work at RØDE. Technical Engineering Manager Luke Hamilton was awarded the patent for the gamechanging Hamilton Condenser Microphone Backplate and Lead Industrial Designer Samuel Trewartha for the innovative housing on the award-winning Stereo VideoMic X. These patents are the result of RØDE's continued aggressive investment in the capital and personnel required to create products and processes that lead the world.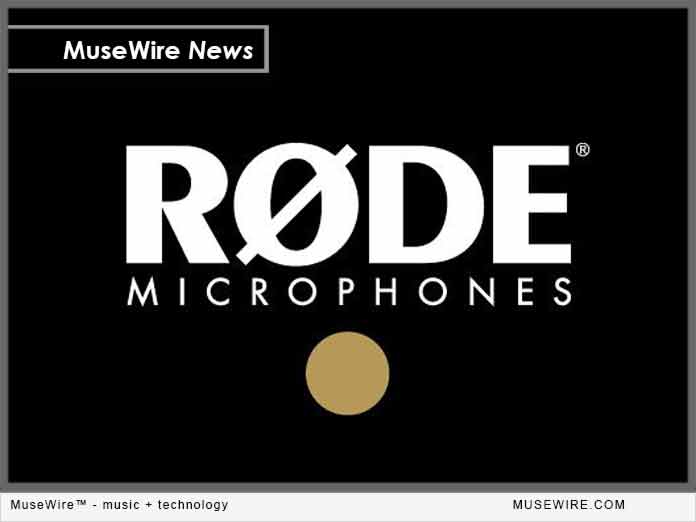 "Luke and Sam's work developing these groundbreaking products and processes are material results of our extensive investment in research and development," says RØDE Founder and Chairman, Peter Freedman AM. "It is another outcome of RØDE's 'in-house, made in Australia' philosophy and enables us to continue setting the agenda in our industry. I'm so proud of both these guys."
HAMILTON CONDENSER MICROPHONE BACKPLATE
Invented by Senior Engineer and Technical Engineering Manager Luke Hamilton, the new patent allows RØDE to manufacture microphone capsule backplates on high accuracy lathes, leading to a far more accurate and repeatable backplate, and improved acoustic and environmental performance. As a result, this new technology has paved the way to the creation of even better quality microphones and, unlike RØDE's competitors, the sub-micron tolerances of the capsule manufacture means that a "matched pair" of microphones can be found from any two mics, rather than using a sequential pair by necessity. It is unique and revolutionary in the history of microphone manufacture.
The eureka moment occurred in November 2012, when Hamilton attended a machine tool show during conversations with Citizen Miyano Machinery about high accuracy lathes. The result was a tabbed backplate design – a world first. The new design allowed for the standardisation of the one-inch backplate range into a singular unit, so that these units could be flexibly used to work in conjunction with any configuration. The subsequent "cell" of machines produced with Citizen Miyano Machinery is also a world-first in transducer design.
The first microphone sporting the new technology is RØDE's NT1 studio microphone – already the world's quietest large diaphragm condenser microphone in the world. The upgraded technology allows for a significant lift in production, meaning the NT1 now sells with The Complete Studio Kit – with RØDE's all-new AI-1 audio interface – in record numbers. This process and partnership with Citizen is exclusive to RØDE.
STEREO VIDEOMIC X HOUSING
The ingenious housing for RØDE's most prestigious on-camera microphone, the Stereo VideoMic X plumbs the essence of design – form and function, durability and aesthetic quality. It provides a unique solution for the dilemmas faced by housing complicated electronics and a functional mechanical package in a lightweight mount for a stacked XY capsule array, while maintaining the RØDE aesthetic: utility that looks and functions in a sturdy manner. The result is a compact package, with a curved design to disperse reflections and improve acoustic performance and a specific tilt to reduce visual profile.
Sam Trewartha's other challenge was to find a suitable marriage between the RØDE aesthetic and that of a DSLR camera. The Stereo VideoMic X's housing blends the RØDE robust look with soft transitions that speak to the DSLR. The result is matchless on-camera stereo audio in a magnificent package.
About RØDE Microphones:
RØDE Microphones (www.rode.com) designs and manufactures high-quality microphones and related accessories for studio, live and location use. Its products are designed and primarily manufactured in Sydney, Australia and exported to over 116 countries globally.