UVI releases UVI Workstation 3 and Falcon 1.5 with FM Oscillator and Scalable Interface
UVI today announced immediate availability of enhanced versions of its UVI Workstation instrument and class-leading FALCON virtual instrument. Most notably for those with larger or high-DPI displays, both now allow for scaling of instrument interfaces (finally!). Falcon 1.5 adds a Frequency Shifter to the robust effects section, as well as new Event modules using the Script Processor such as MIDI Delay, Velocity Remapper and more, while the Wavetable oscillator now offers FM.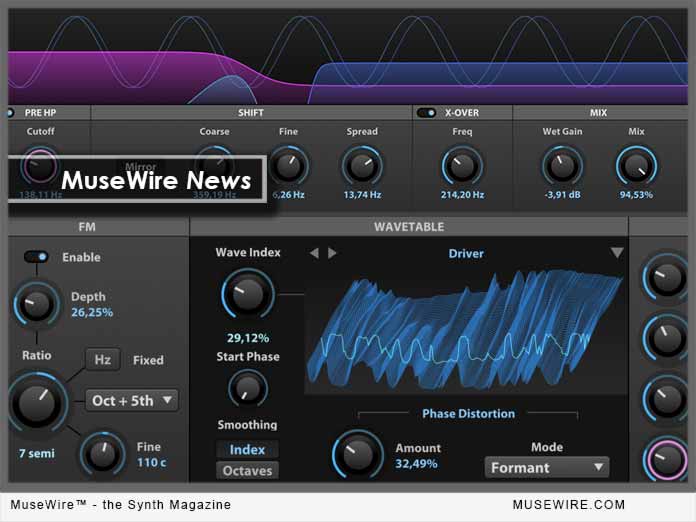 Falcon 1.5 also enhances the factory library with 100 new presets that have been crafted to showcase Falcon's power and versatility. Users can now also scale the user interface to suit their screen needs, and lastly, "Favorites" tagging makes accessing your most-used presets easier than ever.
Falcon represents the pinnacle of hybrid instrument design, allowing unrestricted use and layering of oscillators, effects, modulation generators and event processors for nearly unlimited sound design potential. Falcon offers native 64-bit operation in stand-alone and plug-in formats, supports surround setups up to 10.2 channels, is compatible with all UVI and UVI-Powered soundbanks, and allows simultaneous authorization on up to 3 computers of iLok keys.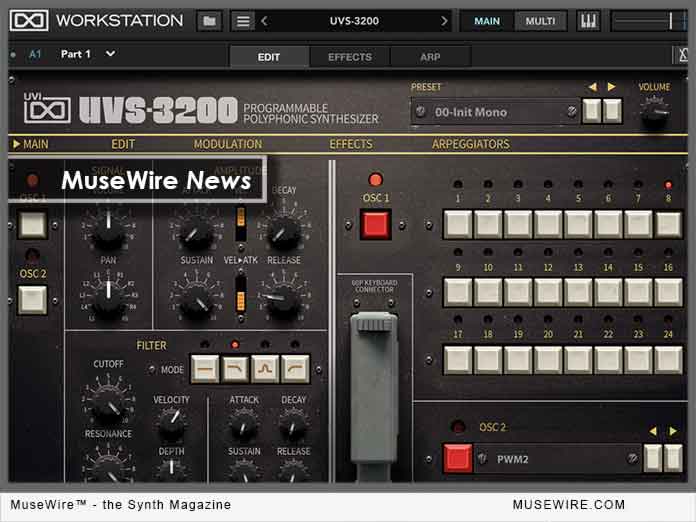 UVI Workstation 3 introduces new features and enhancements focused on improving workflow and ergonomics. Notably, the user interface has been redesigned and is now scalable to suit all screen sizes. A new "Favorites" tagging option has been added, speeding up the recall of frequently used presets and patches.
UVI Workstation is a free multitimbral instrument available in both stand-alone and plugin formats providing over 40 integrated effects, a customizable arpeggiator, unlimited parts, live performance features, and a smooth real-time workflow for all UVI and UVI-Powered soundbanks. From vintage synths, samplers and drum machines to grand pianos, choirs and orchestras, UVI Workstation is your gateway into a new sonic experience.
UVI Workstation 3 is available immediately for free download at uvi.net
Falcon 1.5 is a free update for all licensed Falcon users, available immediately through the 'My Products' page on uvi.net
Falcon is available for $349 / 349€ on uvi.net. A free $100 / 100€ voucher is included with every Falcon license good towards the purchase of any soundbank at uvi.net(good for 2 months from registration date).
Learn more about UVI Falcon at: https://www.uvi.net/falcon.html
Learn more about the FREE UVI Workstation 3 at: https://www.uvi.net/en/instruments/uvi-workstation.html
VIDEO – What's New in Falcon 1.5 (YouTube):