UVI Releases Digital Synsations Vol. 2 with Sounds of Classic Fizmo and K5000S Synths
Just when you thought UVI couldn't come up with more digital sampled instrument tricks, they rolled up their sleeves to come up with a new instrument collection based on some truly unique digital synthesizers from Ensoniq, Kawai and Roland. Digital Synsations Vol. 2, a 3-instrument suite picking up where the first library left off, delivering over 500 new patches.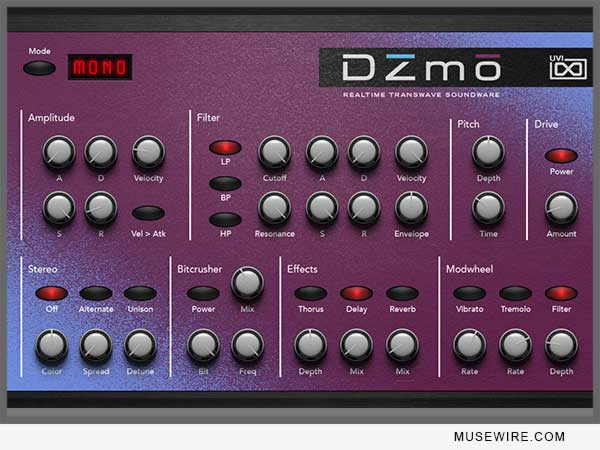 DS Vol. 2 provides, according to UVI, "a deep exploration and expose of the unique character of 3 choice instruments" including: DZmo, a very rare "transwave" synth (Ensoniq FIZMO), DK5S, a special synth that layers additive synthesis with PCM sounds (Kawai K5000s), and DS-890, the best of two Japanese sister-synths known for their extraordinarily warm analog-like sounds and incredible versatility (Roland JD-800). The library provides a comprehensive selection of completely new sounds designed to bring the edgy vintage timbres of '90s-era digital synths to new users and new musical styles.
It's worth noting that UVI doesn't take "stock library" sounds from the synths, but creates their own to deep-dive the sonic character and unique possibilities of each keyboard, and then create specialized controls to bring out the flavors so you can roll your own beyond the included presets.
Digital Synsations Vol. 2 leverages the unusual sonic signatures of each synth, delivering a completely authentic hardware sound with the convenience and deep editability of a modern instrument. The keyboards chosen for DS Vol. 2 each offer singular characteristics that stand out among their peers, from unique or uncommon synthesis techniques to simply having outstanding overall architecture. Sound designers focused on these qualities to create a varied and distinct selection of patches that reflect the best these machines have to offer.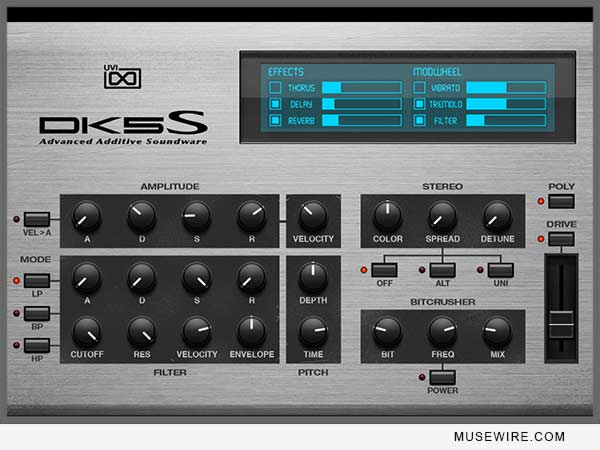 Digital Synsations Vol. 2 delivers an extensive collection of sounds with over 20,000 samples recorded for the library resulting in 162 patches for DZmo, 187 for DK5S and 179 for DS-890, categorized by keyboard and type. DS Vol. 2 includes all the fundamental patch styles such as bass, bells, brass, keys, leads, pads, plucks and strings – plus a wide variety of specialty sounds including sequences, sweeps, vocals and more. Patches can be quickly browsed and easily layered, allowing hybrid multi-machine instruments, and with full control over amp envelopes, filters, modulation and effects, patches can be easily augmented and customized to create a near-limitless palette of new sounds.
Digital Synsations Vol. 2 offers native 64-bit standalone operation by way of Falcon or the free UVI Workstation, providing comprehensive support for all modern DAWs and simultaneous authorization on up to 3 computers or iLok keys.
Pricing and Availability:
Digital Synsations Vol. 2 is available immediately at an introductory price of $99 / 99€ through May 7th, 2017 (regularly $149 / 149€) from authorized dealers and the UVI online shop.
More information: https://www.uvi.net/digital-synsations-vol-2.html
DS2 OVERVIEW VIDEO (YouTube):

SOUNDCLOUD AUDIO DEMOS: