UVI release Super-7, '80s analog toolbox instrument, based on the venerable Roland MKS-7 Super Quartet
/MUSEWIRE – Music News/ — UVI today announced the release of Super-7, a vintage-inspired 6-part analog toolbox and groove designer, including bassline, drum machines, polysynths and more. Explore over 260 ensemble presets multi-sampled from the 8-voice rackmount MKS-7, a generous selection of vintage drum machine sounds, drum patterns, arpeggiator and phrase sequences, and part-specific presets.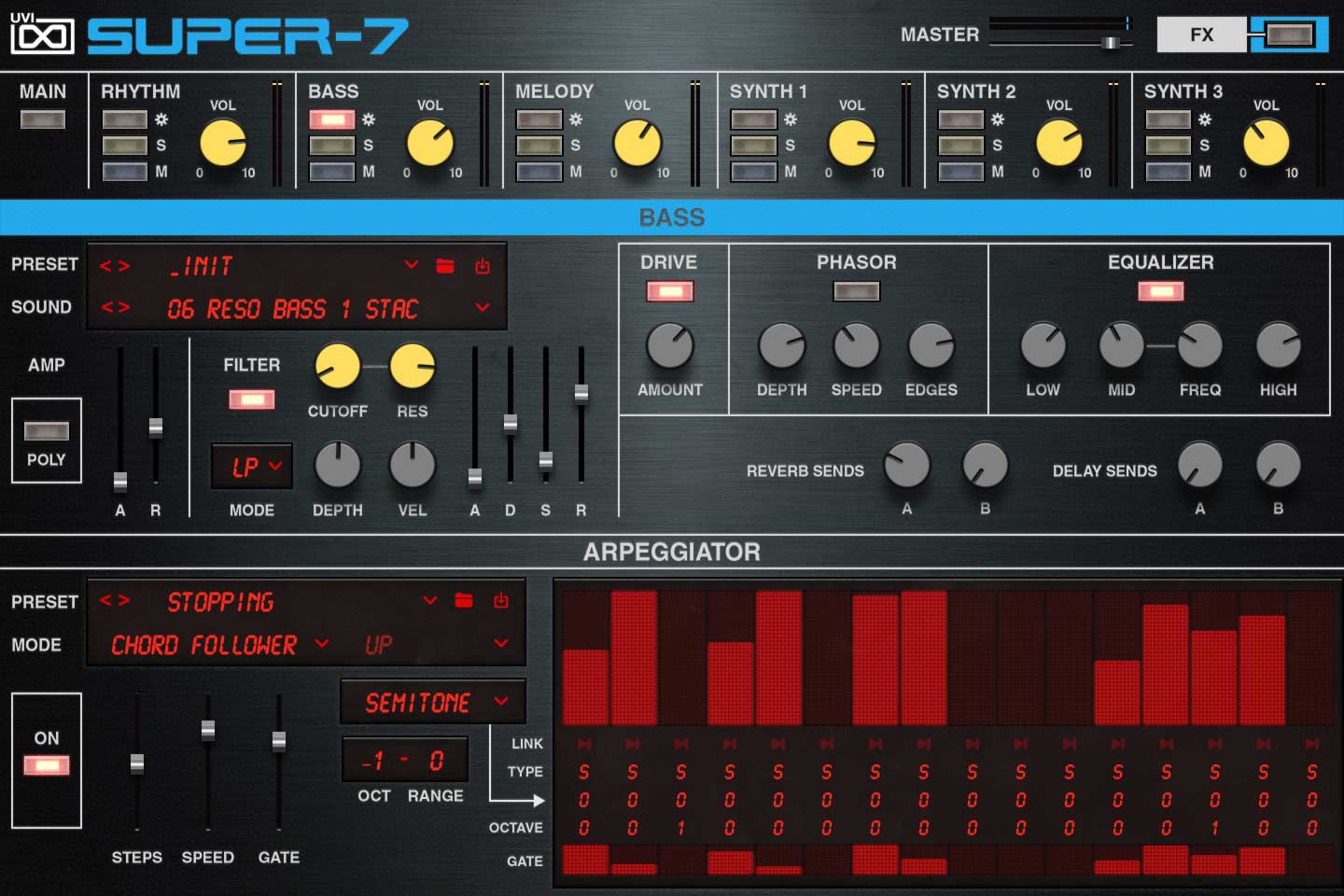 According to the company, Super-7 is "An inspiring, fun and versatile instrument loaded with authentic hardware sounds from the '80s and beyond, Super-7 delivers a massive selection of sounds, sequences, arps, and more. Take control of multi-part ensemble presets with discrete rhythm, bass, melody, and 3 multi-purpose synth layers all with their own voice and arpeggiator controls."
Super-7 is available now, with a special introductory price of $49 / 49€ through May 2nd, 2021 (regularly $79 / 79€). Super-7 offers native 64-bit standalone operation by way of Falcon or the free UVI Workstation, providing comprehensive support for all modern DAWs and simultaneous authorization on up to 3 computers or iLok keys.
Learn more at: https://www.uvi.net/super-7
Vintage Sound and Sampling
The sounds of Super-7 are multi-sampled directly from vintage hardware through a custom chain of outboard processors, giving it a rich and lively tone that sits well in the mix. The drum section includes samples from classic machines such as the 5o5, 6o6, 626, 7o7, 8o8, 9o9, and a selection from our very own Drum Designer, giving users flexibility to chose vintage or modern style kits. All sounds from the MKS-7 were recorded thrice; normally, with the hardware chorus engaged, and with the noise switch active, allowing users to engage these features just as you would on the hardware. Super-7 also includes a huge selection of MIDI drum sequences that can be played internally or sequenced from your DAW of choice via drag-and-drop.
VIDEO: Preset Showcase (YouTube):