UVI announce OB Legacy synth and Vintage Vault 2 synthesizer collection
UVI today announced two new products; first a superb virtual synth instrument, OB Legacy, covering the classic sounds of Tom Oberheim's synthesizers, as well as an updated and expanded edition of their flagship Vintage Vault instrument plug-in collection, now at version 2 with 15 new elements added.
Vintage Vault 2, a massive update to UVI's premier vintage synth collection now includes 50 instruments, 111 drum machines, over 7,000 presets, 300,000+ samples and more. Version 2 sees the addition of 15 instruments and over 3,000 patches from 7 new products, including BeatBox Anthology 2, Cameo, Digital Synsations Vol. 2, PX Apollo, UVS-3200, UVX80, and OB Legacy.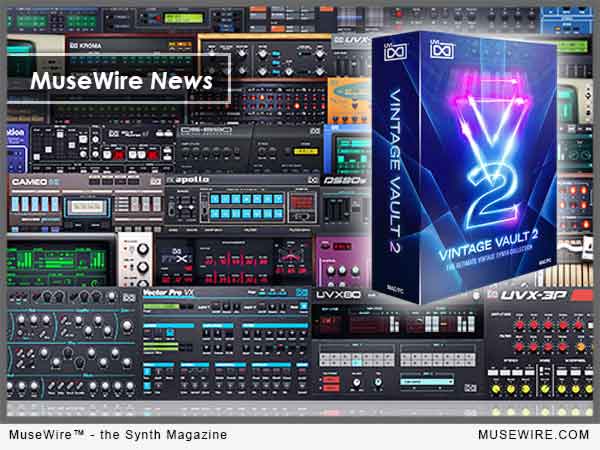 The OB Legacy synth is a new 6-instrument suite exploring the work of legendary synth designer Tom Oberheim. According to UVI, the new product has "over 1,400 rich and complex analog patches explore the sounds of his incredible 40+ year legacy. Deep sound design on the original hardware synths and mastering on choice outboard hardware help give OB Legacy a thunderous tone, including growling mono basses, creamy leads, massive pads and modulated analog textures ready to add character to your productions or serve as inspirational starting points for your own sound design."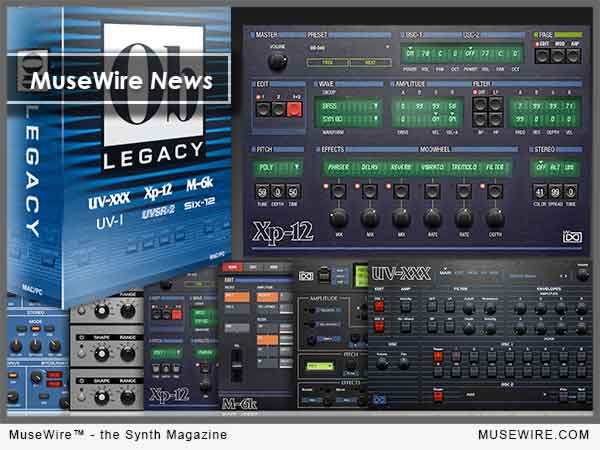 Vintage Vault 2 instruments (including OB Legacy) are fully compatible with both UVI Workstation and Falcon, offering standalone and comprehensive DAW support (including 64-bit AAX). Each license allows authorization on up to 3 iLok keys or computer hard drives.
VIDEO (YouTube) — OB Legacy
OB LEGACY: Taking advantage of one of the most versatile analog architectures ever produced, with all-analog voices outfitted with extensive digital controls including 5 LFOs, 15 VCAs, 5 EGs and CV/Gate integration, the Xpander rivals fully modular systems in its flexibility. Extensive programming revealed a wondrous collection of sounds from emblematic vintage stacks and savage basses to analog FM tones and hyper-modulated atmospheres.
Learn more about OB Legacy at: https://www.uvi.net/ob-legacy.html
Learn more about Vintage Vault 2 at: https://www.uvi.net/vintage-vault-2
Upgrade pricing for VV2 is available for existing UVI customers ($199), with special additional discount for owners of multiple UVI products ($149). See website for upgrade pricing via your account, as applicable.
VIDEO (YouTube) — Vintage Vault 2:
https://youtu.be/Wf3ZiisuFUc

SOUNDCLOUD – Vintage Vault 2 – "best of" playlist:

This version of news is Copr. © 2017 by Christopher Simmons – all rights reserved. Published on MuseWire.com. No fee or other consideration was paid or provided in publication of this information.