U.S. Department of State Announces Bluegrass Group Della Mae to Tour with American Music Abroad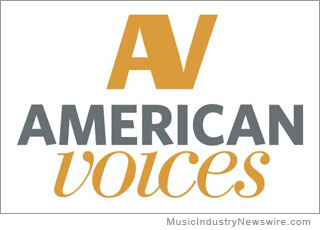 WASHINGTON, D.C. (MuseWire) – The U.S. Department of State's Bureau of Educational and Cultural Affairs, in partnership with American Voices, announced that the Boston, Massachusetts-based Bluegrass group Della Mae will tour Kazakhstan, Kyrgyzstan, Pakistan, Tajikistan, Turkmenistan and Uzbekistan this fall as part of the American Music Abroad series. Della Mae was recently nominated for The International Bluegrass Music Association's "Emerging Artist of the Year" for 2012.
Tour activities will include public concerts, lectures, demonstrations, workshops, media outreach, and collaborations with local musicians.
The American Music Abroad program sends American bands overseas to engage with audiences and communities, especially underserved youth. This season's 12 participating American Music Abroad groups were selected from a pool of nearly 300 applicants to travel to more than 40 countries to promote cross-cultural understanding through music. The 2012-2013 season will feature a variety of American musical genres, including urban/hip-hop, bluegrass, country, Americana, classical/jazz, rock/blues, and Hawaiian slack key guitar/hula.
For more information, please visit http://exchanges.state.gov/cultural/ama.html .