Symbolic Sound Releases Software for Chaining Together Two or More Paca(rana) Sound Computers Under Control of Kyma
CHAMPAIGN Ill. (MuseWire) – Symbolic Sound Corporation has expanded the real-time sound-computing power of its Paca(rana) sound engine by making it possible for Kyma sound designers to chain two or more multiprocessor Paca(rana)s together via the built-in A/B Expansion ports. To the Kyma software, a network of Paca(rana)s appears as a single sound computation engine with multiple processors. Kyma automatically detects the number of available processors and schedules the execution of DSP-intensive signal processing and synthesis algorithms across multiple processors.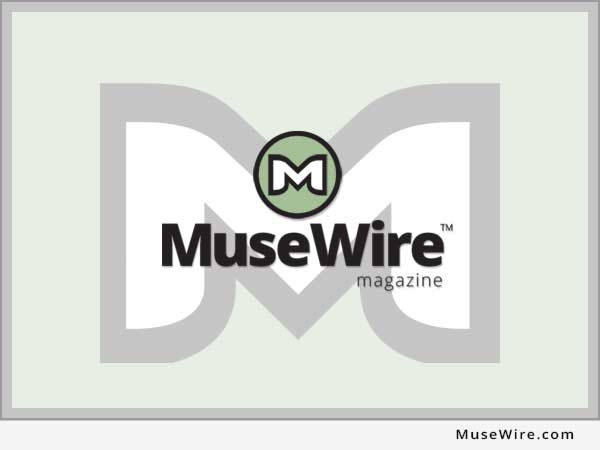 "One of the most frequently asked questions we were asked when we announced the new Paca and Pacarana sound engines back in January was 'Is it expandable?'" recalls Symbolic Sound president Carla Scaletti. "Now we can answer with an unequivocal, YES!" She adds that, "…while not everyone needs that much sound computing power, it's nice to know it's available should you ever need it, even if only on a temporary basis."
How it works
Two or more Pacas, Pacaranas, or combinations of both can be connected by plugging the orange cables, provided by Symbolic Sound, into the Expansion A and B ports on the backs of the units. A combination of audio and control signals is transmitted over the orange wires from each Paca(rana) to its neighbor. One of the Paca(rana)s is connected to a Macintosh or Windows computer (running the Kyma sound design software) via FireWire 800 (or 400). A single FireWire audio interface on the same bus handles all of the analog and digital audio inputs and outputs and, depending on the audio interface, MIDI. (A list of compatible converters can be found here: http://www.symbolicsound.com/Learn/SupportedConverters). The composite super-Pacarana shows up in Kyma as a single sound computation engine with extra processors. To the sound designer or musician, the expansion is completely transparent; Kyma automatically takes advantage of the additional real-time processing power and memory.
Video
Link to a hand-held video with a Kyma-synthesized sound track showing the connection of 3 Pacas and 3 Pacaranas to create an 18-processor sound computer:
http://ssc-media.com/Movies/Wormhole.mov
Who can use it
Anyone, from large sound design studios (which may set up a rack of Pacaranas as an audio compute-farm for intensive sound modelling operations) to friends getting together and temporarily hooking their Pacas together for some sound tweaking fun, can enjoy the benefits of the newly enabled expansion ports and orange connector cables. Audio engineers or sound designers managing complex signal processing and sound design requirements for live shows or theatre productions can assemble a rack of Pacaranas, all controlled and sequenced from a single computer. Supercomputing centers can offer scalable real-time sound computation and data sonification as an adjunct to the computer graphics rendering and dynamic simulation modelling already being offered to researchers and artists. Game design studios can set up a sound-design rendering farm for creating special sound effects for cinematics and voice processing for game characters. Anyone who ever finds themselves running out of real-time sound computation power could benefit from this new technology.
Early adopters
(Photos of 3-Pacarana Rack in Tobias Enhus' Studio (Photo Credit: Tobias Enhus): http://www.symbolicsound.com/cgi-bin/bin/view/Company/PacaranaExpansionImages#Photos_from_Tobias_Enhus_Studio)
Beta testers for the new technology include Hollywood film composer Tobias Enhus (http://www.symbolicsound.com/cgi-bin/bin/view/Community/WebHome#EnhusStudioOfTheMonth), who has already been using his rack of three interconnected Pacaranas to generate disturbingly bizarre sound tracks for Alan Rifkin's upcoming Showtime series Look, and organist/composer Franz Danksagmüller (http://de.wikipedia.org/wiki/Franz_Danksagmüller) who recently used his 2-Pacarana system to accurately simulate the sounds of a cathedral organ on a portable keyboard to accompany a showing of Fritz Lang's silent film masterpiece Metropolis at the Göteborg International Film Festival.
Pricing & Availability
The Paca, Pacarana, and "orange wires" for connecting two or more of them together are now available at the Symbolic Sound Store (www.symbolicsound.com). Current multiple-Paca(rana) owners can request a free set of cables from Symbolic Sound. Every Paca or Pacarana comes with Symbolic Sound's innovative Kyma X environment featuring its unique set of sound synthesis and processing algorithms and a powerful way to easily re-combine these algorithms to create sounds that have never been heard before.