Spitfire Audio releases RESONATE with premier solo percussionist Dame Evelyn Glennie – a cinematic percussion library that really resonates
LONDON /MUSEWIRE – Music Industry Newswire/ — Spitfire Audio releases RESONATE – a collaborative project with premier solo percussionist Dame Evelyn Glennie described as a cinematic percussion library that really resonates like no other. RESONATE unlocks the other-worldly mystery, magic, and tension of orchestral percussion's power of resonance, realized from tuned and untuned instruments colliding across 14 signals, then spinning out towards new frontiers of texture, tone, and dimension as hits, strikes, and spine-tingling scrapes giving way to essential cinematic reverberation
The new library of sounds was captured at Hollywood's most celebrated recording hall—AIR Studios.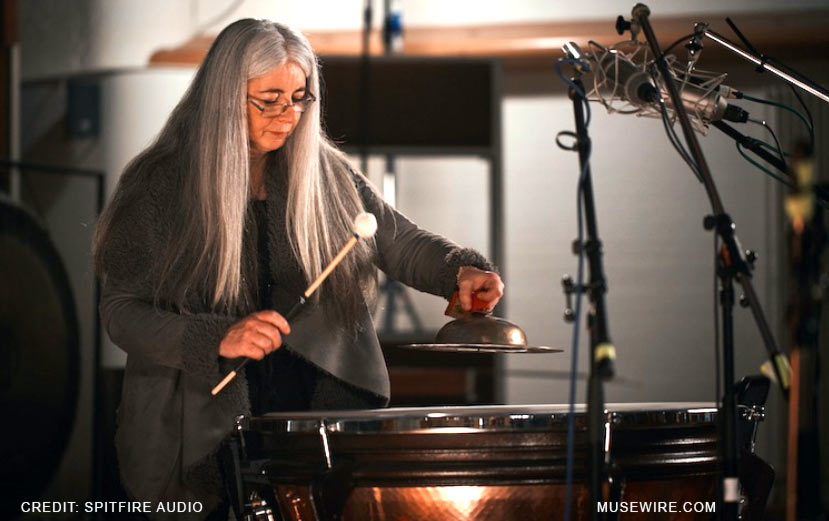 According to the company, "RESONATE combines with traditional percussion libraries, but it also confronts them. It shakes them loose and sets them free. Rather than replicate common concert sounds or repeat overused trailer hits, Resonate explores and unlocks the boundless potential of orchestral percussion—from first strike to final reverberation."
49 techniques and pairings move toward infinite layers of dimension, Resonate sends them down 14 possible signal paths—both organic and treated—and filters them through 6 possible after-effects. Its built-in Grid tool can then collaborate with you to discover and combine thousands of permutated sounds, creating a sonorous ensemble of endless inspiration.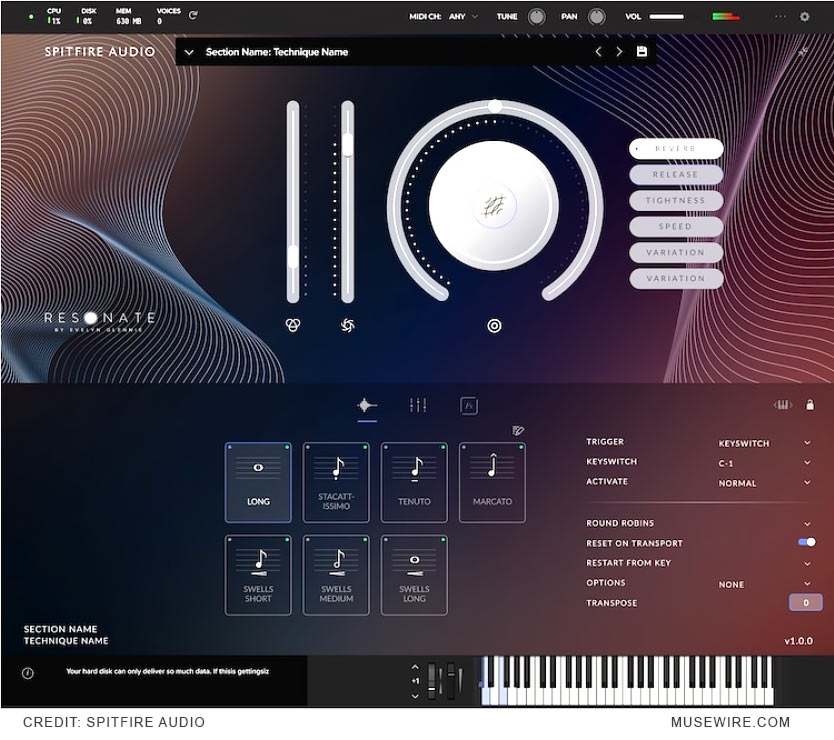 In RESONATE, no sound stays familiar for long. Warped signals and effects transform magical reverberations into haunting textures. Strategically-placed mics transport strikes to new depths—inside resonant chambers, beneath instruments, and underwater.
The result is a treasury of sounds that bridges the gap between traditional and experimental scores. These instruments will help you bring your own brazen audacity to straight-ahead orchestral tracks, while simultaneously dialing up the epic on music that's already uniquely yours. Use these sounds to conjure the strange new rhythms of sci-fi worlds, the propulsive rush of relentless thrillers, and the surreal passion of lives lived with full hearts.
Priced at $249 (introductory pricing $179; and special discounts for certain Spitfire Audio customers who already own complementary percussion libraries).
DEDICATED PLUGIN
23.2 GB DOWNLOAD SIZE (Hard drive option available)
23.20 GB DISK SPACE REQUIRED DURING INSTALL
LEARN MORE:
https://www.spitfireaudio.com/shop/a-z/resonate/
VIDEO (YouTube): "Resonate — The End Of Sound"

###
This version of news first appeared on Musewire.com and is © 2022 by Christopher Laird Simmons.