Spitfire Audio partners with Abbey Road Studios, showcasing film scoring sound of Studio One on namesake library
/MUSEWIRE – MUSIC NEWS/ — Spitfire Audio today announced a partnership with world-famous Abbey Road Studios, showcasing the foundational film scoring sound of Studio One on ABBEY ROAD ONE: ORCHESTRAL FOUNDATIONS — carefully capturing a full, symphony-sized (90-plus-piece) orchestra inside the world's largest purpose-built recording studio.
With world-class first-call musicians recorded by four-time GRAMMY® Award-winning engineer Simon Rhodes using Abbey Road Studios' stunning selection of microphones, magically creating the supremely sampled core of an easy-to-use expandable virtual instrument library like no other, split into strings, woodwinds, brass, and percussion, pre-orchestrated as a perfect fit for established music-makers (wanting to quickly sketch an idea at high quality) and newcomers (learning how to write for an orchestra) alike.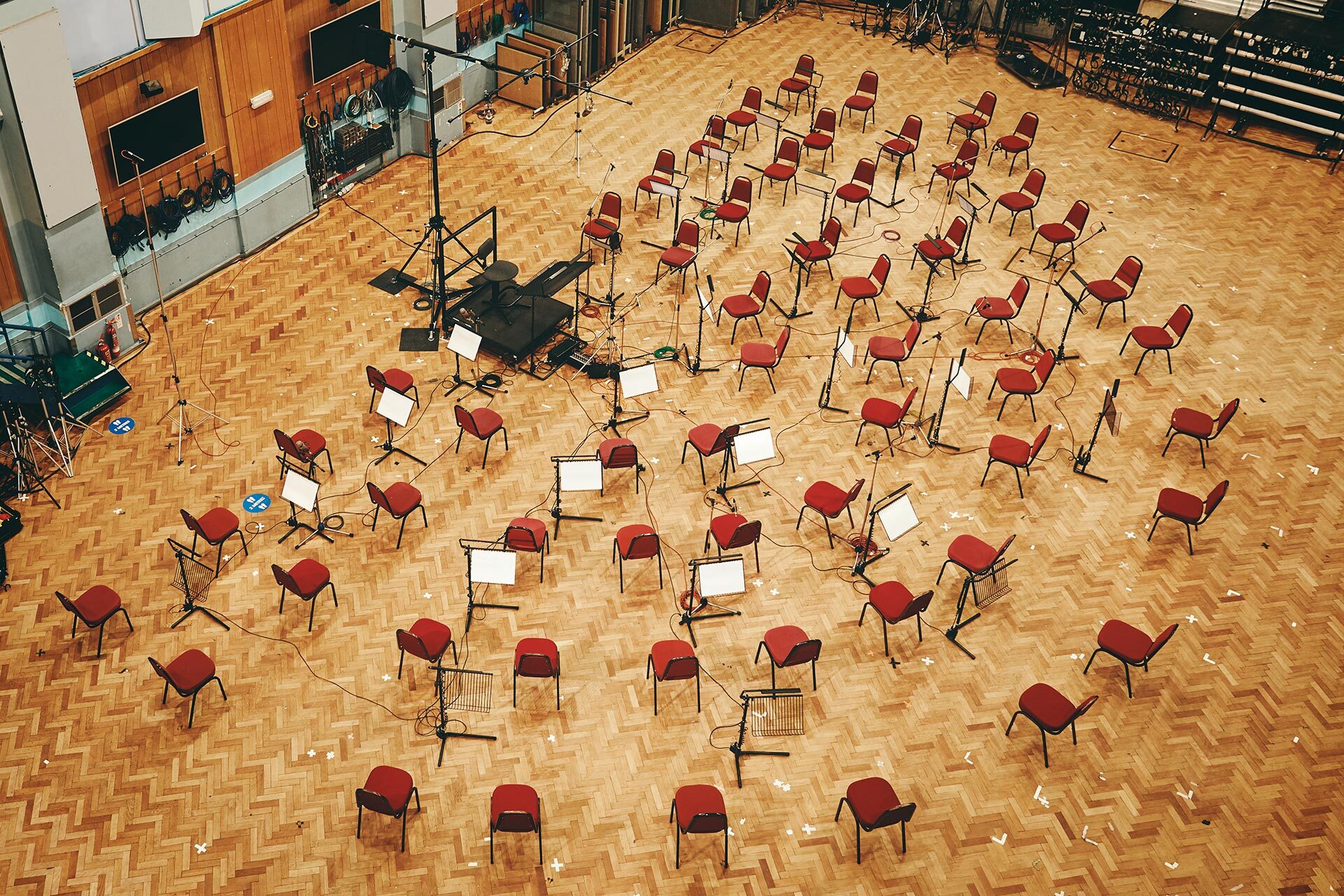 PHOTO CAPTION: This unique room has played host to numerous notable film scores, spanning Star Wars: Episode VI — Return of the Jedi, Raiders of the Lost Ark (John Williams), Hollow Man (Jerry Goldsmith), and Aliens (James Horner), The Lord of the Rings trilogy (Howard Shore), several Harry Potter scores, King Arthur (Hans Zimmer), and Gravity (Steven Price).
"While nothing compares to recording a 90-piece orchestra in Studio One, we wanted to enable aspiring composers and seasoned pros alike to obtain a degree of that magic from the comfort of their own creative spaces," says Abbey Road Studios Head of Audio Products Mirek Stiles. "For a lucky few, ABBEY ROAD ONE will provide a sketch pad for themes to be signed off by directors, knowing those same notes will be replayed by musicians within the bricks and mortar of number 3 Abbey Road; for others, this will be an inspirational first taste for dreams yet to be fulfilled. Then there will be the rule-breakers from unexpected genres using ABBEY ROAD ONE as a creative tool in its own right, in non-conventional ways. I'm thrilled that Abbey Road Studios has finally partnered with the innovative and creative minds at Spitfire Audio."
Abbey Road Studios is indisputably the most famous recording studio in the world and a global music icon. As the world's first purpose-built recording studio, opening on November 12, 1931, almost anyone who's musically anyone has walked up the eminent entrance steps to 3 Abbey Road in London's St John's Wood. While embracing classical recordings and big bands to the first British rock 'n' roll records, and defining the sound of the 'Swinging Sixties' and beyond, Abbey Road Studios has been home to the artists who have shaped music history and popular culture — from The Beatles, Pink Floyd, U2, and Oasis to Florence + The Machine, Kanye West, Adele, and Frank Ocean.
For more in-depth info, including some superb-sounding audio demos, please visit the dedicated ABBEY ROAD ONE: ORCHESTRAL FOUNDATIONS webpage here: https://www.spitfireaudio.com/shop/a-z/abbey-road-one-orchestral-foundations/
Watch Spitfire Audio co-founder and composer Paul Thomson's 'traditional' walkthrough of ABBEY ROAD ONE: ORCHESTRAL FOUNDATIONS here: