Spitfire Audio launches QMF division with Trinz-curated TRINZ – COLOURS PST sample library
LONDON, UK /Music Industry Newswire/ — Spitfire Audio has announced availability of TRINZ – COLOURS PST — as the first sample library thanks to its bespoke range of inbuilt sound-sculpting controls and effects despite its roots being firmly planted in the UK drill scene, successfully curated by distinctive-sounding drill producer Trinz for beat-makers and producers creating drill, grime, or hip-hop tracks.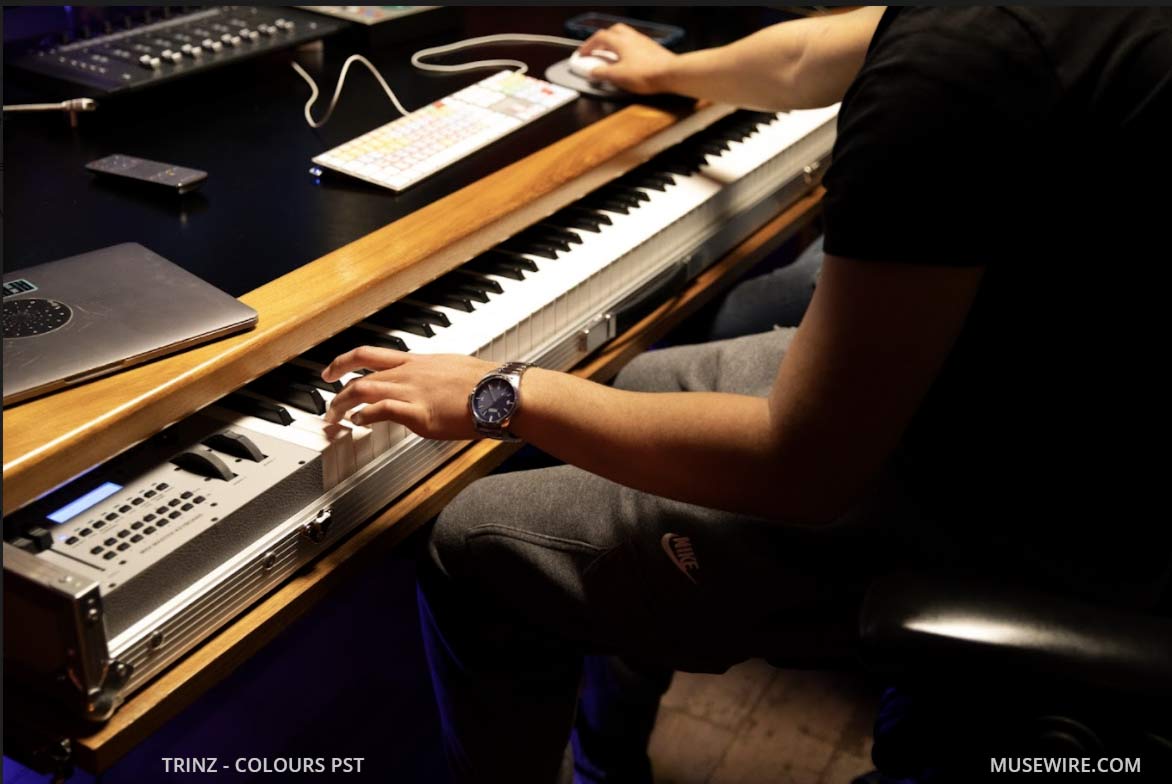 TRINZ – COLOURS PST represents Spitfire Audio's first release in collaboration with QMF, its newly-created creative division destined to bring a contemporary perspective to sample libraries. Acting as curators of emerging culture, this venture combines Spitfire Audio's years of experience in creating world-class production and composing tools with the innovative vision of a network of creatives, beat-makers, artists, and producers creating fresh sounds within a wide range of genres.
18-year-old South-East Londoner Trinz, started out making tracks and uploading them to SoundCloud, YouTube, and BeatStars, to then producing tracks and supplying beats for some of the biggest artists in the UK drill scene, such as Digga D on his 2021 hit single 'Toxic', Plutonio, and British-Somalian rapper Alz.
Trinz commented on the release: "When I was about 12 or 13, my parents bought me a MacBook for my birthday… the moment I discovered GarageBand, that's the moment I became a producer," he says, continuing: "Drill music means a lot to me because I've grown up with it, and it's kind of grown up with me, too; it's changed so much."
Beating at the musical heart of the self-contained toolkit that is TRINZ – COLOURS PST are 48 presets and a wide range of controls and effects — namely, expression, processed signal, attack, REVERB, RELEASE, DISTORTION, CHORUS, FLANGER, PHASER, and portamento — engineered to offer a wide range of detailed sound-sculpting possibilities within a single patch, producing originality with ease. Effectively users can write from scratch and finish a track — taking in lo-fi characterful sounds through to high-octane atmosphere — using the TRINZ – COLOURS PST plug-in alone, all depending on how it is used.
"The placements that I get, some producers might make a type beat of that song," Trinz explains. "I listen to it and it's using the same instruments that I use — same sort of vibe."
TRINZ – COLOURS PST is available as an AAX-, AU-, VST2-, and VST3-compatible plug-in supporting Native Instruments' NKS (NATIVE KONTROL STANDARD®) for Mac (OS X 10.10 or later) and Windows (7, 8, and 10 — latest Service Pack) that loads directly into any compatible DAW (Digital Audio Workstation) for an RRP (Recommended Retail Price) of only £29.00 GBP (inc. VAT)/$29.00 USD/€29.00 EUR (inc. VAT) — from here: https://www.spitfireaudio.com/shop/a-z/trinz-colours-pst
Spitfire Audio is a British music technology company that specialises in sounds — sample libraries, virtual instruments, and other useful software devices. It collaborates with the best composers, artists, and engineers in the world to build musical tools that sound great and are exciting to use.
Watch Spitfire Audio's premiere of TRINZ – COLOURS PST — including its intriguing trailer video featuring an introductory voice-over from drill producer Trinz and an informative walkthrough with QMF engineer Love Shodipe — here:
###
This version of news is based on a press release provided by Spitfire Audio. Copr. © 2021 Musewire.com