Spitfire Audio Launches LABS Program with Two Free Virtual Instruments: SOFT PIANO, and STRINGS
Spitfire Audio has announced the roll out of their new LABS Program, which "is an infinite series of software instruments, free and easy to use; made by musicians in London for anyone, anywhere" according to the company. The first releases, SOFT PIANO and STRINGS are both completely free, with much more to come.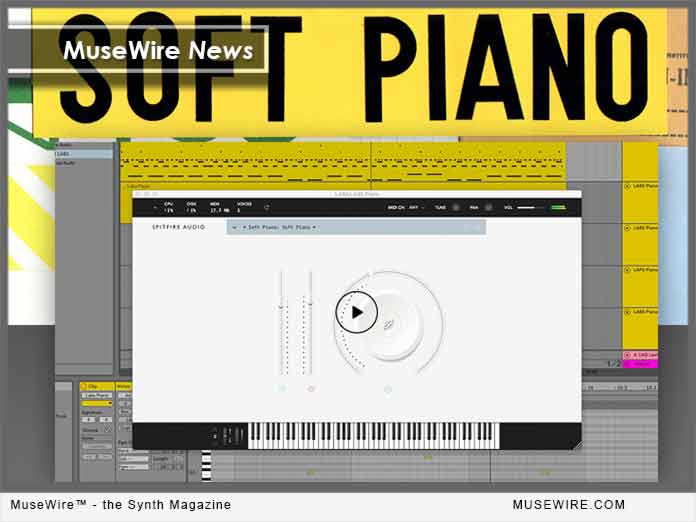 Spitfire says they are "planning to release one every month, as well as a bimonthly creative compendium, The Notebook. And in case you missed it, all for FREE."
SOFT PIANO was recorded at Air Edel Studios, this sound has become a favorite of music makers across the globe. The soft tone is achieved by placing a thin strip of felt between the hammers and the strings.
STRINGS comprises 14 of London's best string players, recorded at Spitfire HQ by wise-beyond-his-years Harry Wilson. This ensemble was captured using a wide range of microphones including a vintage BBC AXB1.
To get the free instruments you would generally first install the new Spitfire Audio App, or download to a PC/Mac where you already have that installed.
LABS instruments use a dedicated plugin, and better yet… they're absolutely free! They have simplified controls, featuring sliders for expression and dynamics, and a big knob that can be easily customized to the user's personal workflow. They are clutter-free and focused.
They do not use KONTAKT! LABS is now a dedicated, free to use plugin available as VST2, VST3, AAX and AU, so it can be used directly in your favorite DAW.
Learn more here: https://www.spitfireaudio.com/labs/
Getting started and setup video tutorials are handily found on the Spitfire site, here: https://www.spitfireaudio.com/labs/getting-started/
VIDEO (YouTube): – Getting Started with Soft Piano (OFFICIAL):