Rycote Lyre Inventor Chris Woolf Joins RØDE Microphones as a Senior Innovation Engineer
RØDE Microphones recently announced the appointment of legendary audio innovator Chris Woolf as a Senior Innovation Engineer, exclusive to RØDE. Formerly a Senior Engineer for the windshield and microphone accessories company Rycote®, Chris Woolf is the inventor of, amongst many other patented noise-reduction solutions, the 'Rycote Lyre®' shock-mount and the 'Rycote Cyclone®' Windshield system.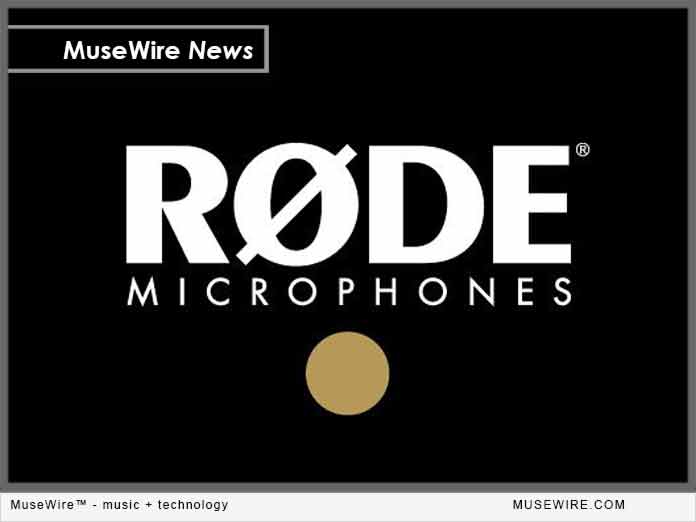 "I am delighted to announce that we have secured Chris and his enormous talent," says Freedman Group Founder and Chairman, Peter Freedman AM. "I am truly excited with what Chris has developed with us at RØDE over the last few months, and look forward to being able to reveal what I believe will really shake up this category!"
Mr Woolf says, "RØDE's dominant position in the on-camera market – as well as in film, broadcast and in studio recording – places them in the right place at the right time for innovation in the wind noise and structural borne vibration reduction field. The opportunity to work with such an amazing company, that has unique in-house manufacturing resources to explore new possibilities in the practical science of microphone noise reduction, is just wonderful."
RØDE Microphones (www.rode.com) designs and manufactures high-quality microphones and related accessories for studio, live and location use. Its products are designed and primarily manufactured in Sydney, Australia and exported to over 117 countries globally. It is part of The Freedman Group, with APHEX, Event and SoundField. Freedman Electronics celebrated its 50th anniversary in 2017.