Qu-Bit Electronix AURORA Spectral Reverb in Eurorack Ventures from Lush Caverns to Alien Textures
SAN CLEMENTE, Calif. /MUSEWIRE – Music Industry Newswire/ — "Future Coast" modular synth-maker Qu-Bit Electronix has announced AURORA — a powerful spectral reverb capable of a wide palette of sounds: from lush caverns and whale songs, to alien textures, according to the company.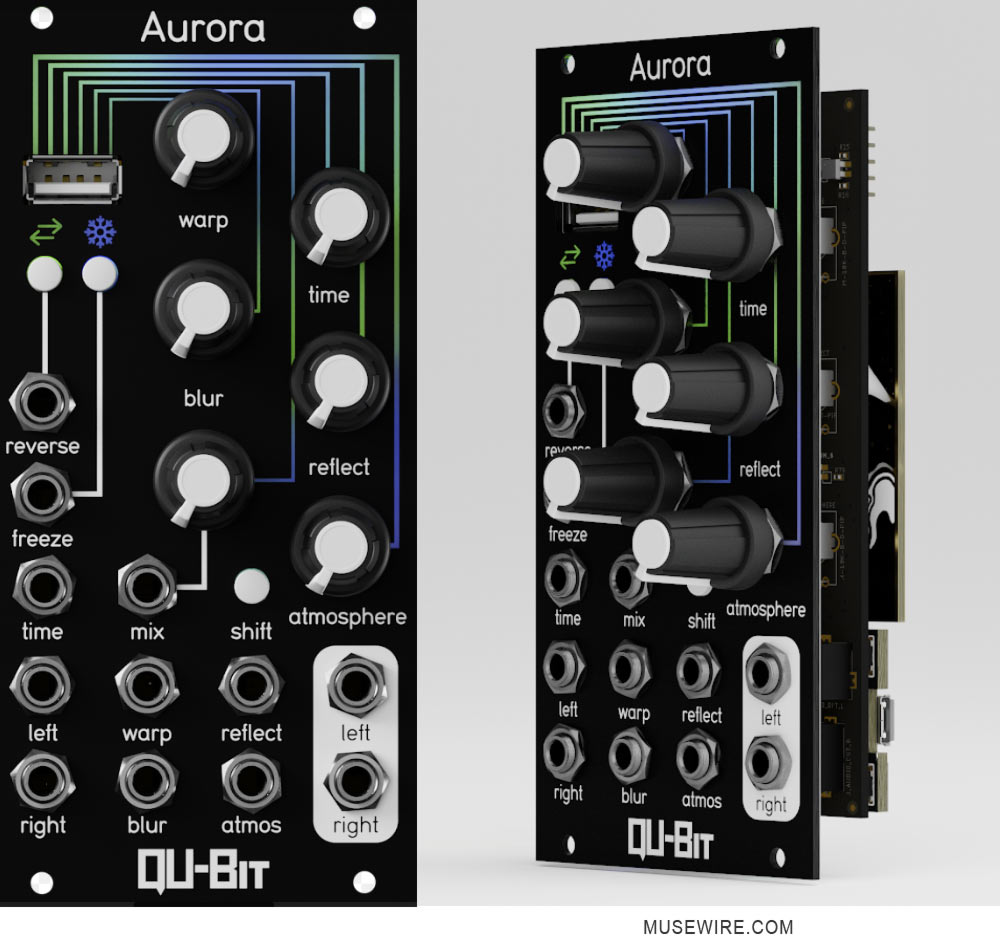 Aurora uses a phase vocoder audio engine which separates the input signal's time and pitch domains. By blurring these signals you can achieve beautiful time-stretched tails, or cybernetic metallic effects.
Since Aurora's sonic response is entirely dependent on the input signal, no two patches will sound alike, lending itself to an infinite world of surprise and discovery.
According to Qu-Bit, the module is "likely to invoke a hunger for exploration you felt when you first touched a modular synth."
General features and info:
Spectral reverb with true stereo audio IO
Phase vocoder audio engine running at 48kHz, 24-bit
Time stretched tails, icy shimmers, and voltage controlled whale songs
Front panel USB port provides easy firmware updates, user options, and more
Powered by the Daisy Audio Platform
Tech Specs
Width: 12HP
Depth: 22mm
Power Consumption: +12V=215mA, -12V=5mA, +5V=0mA
SRP: $359
Learn more: https://www.qubitelectronix.com/shop/aurora
The first production run sold out directly from Qu-bit, but is still available direct from a local dealer. Find a dealer/distributor here: https://www.qubitelectronix.com/distributors
VIDEO:
Watch Qu-Bit Electronix's ear-opening Aurora demo video here:

UPDATED: corrected the SRP which had incorrect price noted.
###
This version of news first appeared on Musewire.com – Copr. © 2022 Christopher Laird Simmons.