Q Up Arts recently announced Benny Rietveld Bass Latin Fusion Vol. One for Apple Garageband and Logic Pro. Accorsding to the company, "Benny ignites Latin fusion and pop/rock basslines with his unique spin." Offered in Apple Loops, wavs and arranged in Logic ProX session files, these smoking basslines provide creative spark for song starters, jamming or just getting new bass ideas.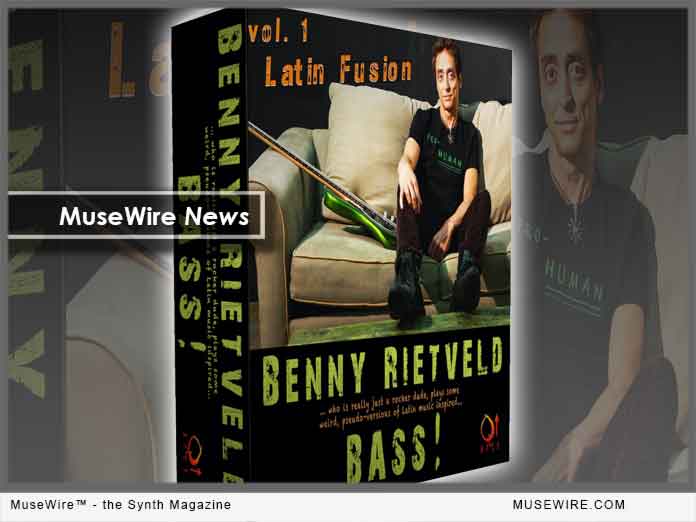 Benny played against Q Up Arts' award-winning Latin Groove Factory and Steve Gadd DrumScores. You can also add your own loops and rhythms to these basslines. There's nothing like the real thing: a world-class bassist playing with the masterful feel and driving intention that will bring your productions to life. Full-length and short loopable sections are included. Features stand-alone basslines and mixes with percussion.
Benny Rietveld is currently musical director and bass player for Carlos Santana, and has been with Santana for 25 years. Benny has also played and recorded with Miles Davis, Sheila E, John Lee Hooker, Dave Matthews, Rob Thomas and Michel Legrand, performed in concert videos with Santana and Miles Davis, and appeared on Letterman, Dancing With The Stars, Jay Leno, Jools Holland, George Lopez and other live music TV shows.
Produced by Douglas Morton. Engineered by Bill Malina. Offered in arranged Logic Pro X session files or Apple Loops that can be used in Garageband and Logic.
Reg. price is $49 (intro price $39, subject to change). Learn more at: http://www.quparts.com/Benny-Rietveld-Bass-Latin-Fusion-vol-1-p/brblogic1.htm
VIDEO (YouTube):
Benny Rietveld Bass Latin Fusion vol. 1