Open Labs – still alive, kicking, and reports of demise overstated
MuseWire Update: As a long time supporter and customer of Open Labs (see my reviews of the Neko TSE and XXL models on this site), I was surprised, like many, to see the notice of auction for OL's assets and IP announced July 30, 2010. Rather than jump in and comment on the potential demise of the company, or erroneously rant that "Windows might be the cause of its demise because Mac has been hitting a home run" (what a crock of sh*t), I waited patiently for an official statement from the company, past/future owners as to the status.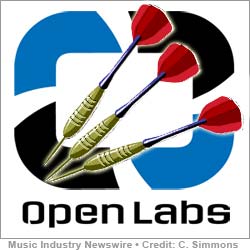 Over the past week, a number of speculations, crazy stories, "we won't miss them" comments from non-customers (=trolls), and mean-spirited comments about company exec Victor Wong being injured in a balcony collapse filled the blogosphere in the circles that follow electronic music instruments. I found the comment that somehow the "old" company over-spending on facilities to meet with clients in the music business was the cause of the financial crises, and then somehow the financial crises of the company had something to do with Wong and more than 20 other party guests being injured. Really?
Other folks sent me personal messages like, "If you only knew the REAL story of Open Labs," as if there were some deep dark insider story of devil worship and pimping going on in addition to building music instruments. All small companies have unique interpersonal situations, working conditions, management shake-ups, and staff migrations. One blogger wrote that the products need to be cheaper, made in America, and with free lifetime support. Of course this was one of the people who wanted to take up 10 hours of phone support time on stuff he should have looked up himself, but then complains when he can't get instant tech support on why his monitor doesn't change resolutions properly (um, try using the video control panel?). Sheesh. The vitriol from so many was really a surprise to me. Certainly there are people out there who "hate" the products they don't use, and others who complain about their waitress not bringing them lemon in their tea ("you never asked for lemon, sir"), but really amazing how abusive and violent some of these people write about a company simply having some hiccups in a tough economy.
All of this hullabaloo started from the classified in the Texas newspaper:
Original auction announcement in the Statesman: NOTICE OF PUBLIC SALE OPEN LABS, INC. MUSIC PRODUCTION EQUIP. Notice is hereby given that substantially all of the assets of Open Labs, Inc. will be sold at a public foreclosure sale to be held at 9:00 a.m. on Wednesday, August 4, 2010, at the offices of Open Labs, Inc., located at 3701 Drosset Drive, Suite 150, Austin, Texas 78744. The assets of Open Labs, Inc. consist primarily of the patents, trademarks, copyrights, and other IP associated with the following Open Labs products: NeKo XXL 61-Key Music Production Stations, NeKo QX6 61-Key Music Production Stations, MiKo LXD 37-key Music Production Stations, MiKo QC6 37- key Music Production Stations, DBeat Mobile Music Production Stations, SoundSlate Rack Units, SoundSlate FW Rack Units, Open RiFF 2.0 Software, MimiK Software, and other Open Labs products. The assets to be sold also include furniture and equipment, office supplies, artwork, and musical collectibles. For more info, contact Greg Young, Okin Adams & Kilmer LLP, 7004 Bee Cave, Bldg 1,Ste 110, Austin, TX, 78746, 512-681-3732.
Generally the comments from those who said they were in the know was that the bank and/or investors who had put up money one year ago wanted their money, and when the one year payment was due, the money wasn't there and so they put the assets and IP (intellectual property) up for auction to recoup their investment. Unofficial statements after the Aug. 4 auction in Texas, indicated that some of the existing staff/owners bought back the IP with the help of new money, and this new group makes up the de facto "new ownership" and everything is moving forward.
In fact, customers were receiving product all week, warranty work was being performed, tech guru Michael Corley was helping customers who didn't want to read the manual ("RTFM") or understand which jack on the back was for MIDI, and which was for a mic (seriously, some of the wing-nuts in the OL forum make me want to cry as to the future of the music business; and go ahead, call me a cry-baby troll-boy and I'll kick YOUR ass).
Late Friday night (Aug. 6), a statement was finally posted on the Open Labs website, which reads as follows, and so far is the only truly official statement regarding the whole issue:
"Thank you for being a customer of Open Labs products. As you probably heard, there are new owners of Open Labs. The primary reason we acquired the assets was the outstanding relationship that the artists and producers had with the old company.
We want to assure you that we are committed to you and the products that allow you to create, produce and perform. We will honor the warranties, orders, and upgrades that were taken by the old company and look forward to servicing your needs in the future.
While the IP is impressive, the products are outstanding, and the customer service is world class, we know that the company is dependent upon you for success. Therefore, we would like to present you an opportunity to upgrade to RiFF 2.0 at a reduced cost. We are offering a 25% discount to all current customers that would like to upgrade the products to RiFF 2.0 in the next 45 days.
Thank you for your support in the past. We look forward to a mutually beneficial relationship going forward.
The Open Labs Team and Owners."

Here's hoping the "new" company returns to full power, and has shiny new gear to demo at the upcoming January NAMM show. I truly think they have a unique product, and the deliverables are more than the sum of their parts.
Editor's Note: updated 1:35pm PDT to correct typo of the auction announcement from June 30 to July 30, 2010.