New UVI Augmented Orchestra pushes deep into the creative world of hybrid instrument design, carving out new realms of twisted symphonic technique
PARIS /MUSEWIRE – Music Industry Newswire/ — Discover UVI Augmented Orchestra, a bold new hybrid orchestral instrument. Melding a world-class orchestra with processed and synthetic sounds, Augmented Orchestra delivers imaginative timbres and breathtaking soundscapes. Sporting a powerful new engine and an exclusive library including hundreds of expertly designed instrument layers, discover an expansive sonic playground ready to inspire!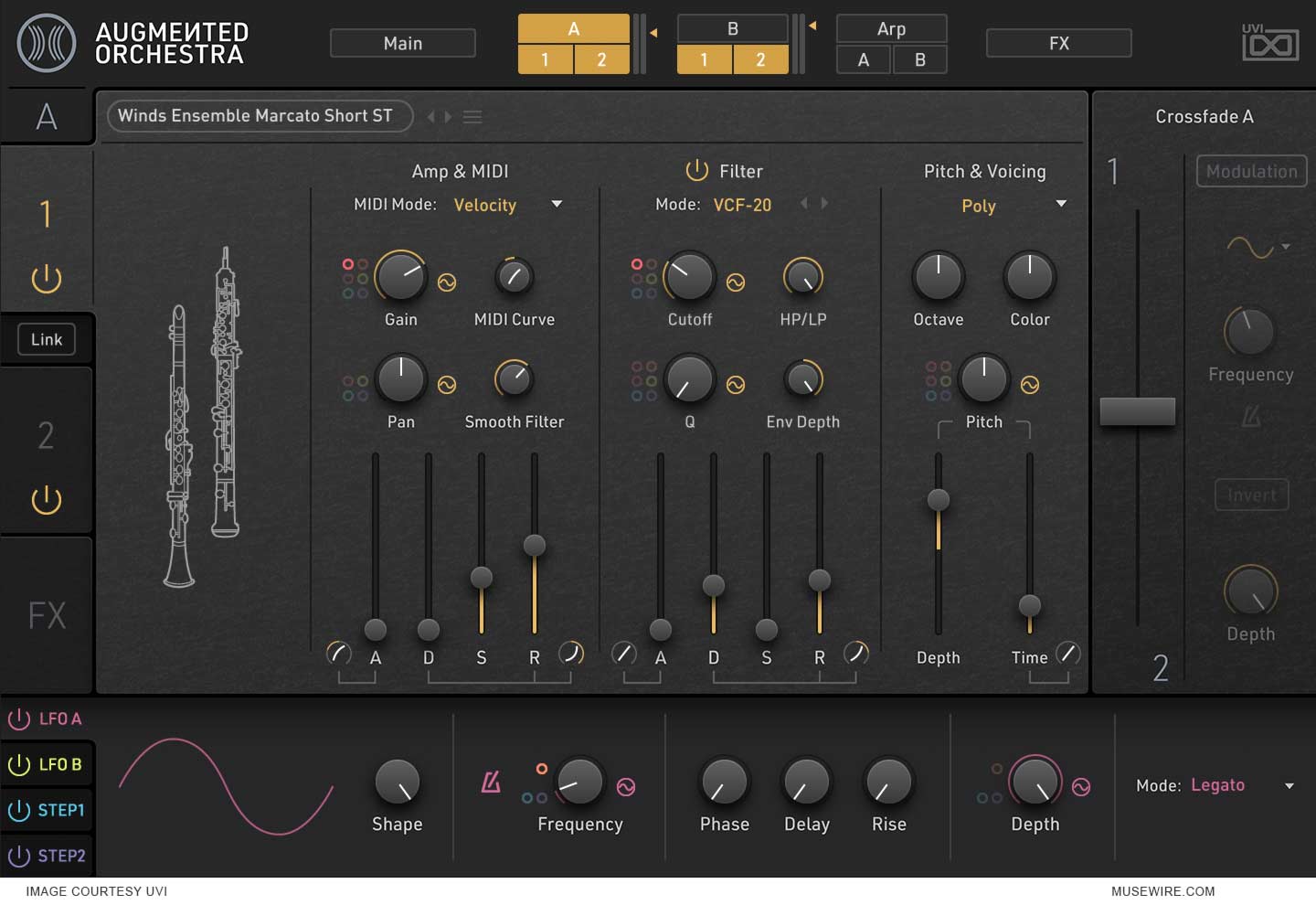 According to the company, "Virtuoso symphonic instrumentalists are then melded with those of cutting-edge synthesis, acoustic recordings with modern and classical sound design techniques, reamping, layering, and processing with tape. Organized in 8 categories, the additional sources provide an incredible creative toolbox."
The results are presented in categories including: Orchestra, Augmented Layers, Natural, Action, Small Sections, Hybrid, Electronic, Pulses, Ambient, and Heavy. In all, over 500 professionally crafted presets are ready to be explored, deconstructed, and maligned for your creative pleasure, with every aspect of their design exposed and fully editable. From sparse and sophisticated to full-range modulated madness, Augmented Orchestra's range is versatile and unapologetically unique.
WHAT YOU GET
Size: 17.53 GB (FLAC lossless encoding)
Content: 520 Presets, 450 Layers, 62,010 Samples
Sample Resolution: 44.1 kHz. Recording at 88.2 kHz
License: 3 activations per license on any combination of machines or iLok dongles
LEARN MORE:
https://www.uvi.net/augmented-orchestra
VIDEO TRAILER (YOUTUBE):