New Tracktion Waveform 9 Music Production Software DAW adds Multi Sampler Instrument
Tracktion has announced their latest DAW release, Waveform 9 Music Production Software, which adds a Multi Sampler Instrument and Modular Mixing Tool. The expanded capabilities of the popular MIDI pattern generator include a global chord track, a custom plug-in faceplate designer, macro parameters and track loops / presets.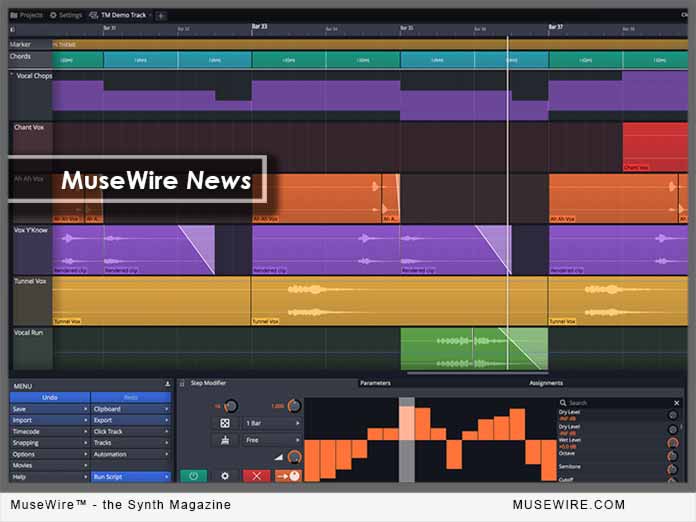 According to the company, "Waveform is a rapidly evolving application specifically designed for the needs of modern music producers. Specializing in creative and inspirational workflows and avoiding features not explicitly needed allow the app to remain surprisingly fun and intuitive. While other apps try to appeal to broad user groups, for example film score, live sound, performance – we are laser focused on music production."
Waveform includes a suite of built in FX including EQ, dynamics, reverb and mastering grade channel strip. MIDI FX such as the real time chord player and virtual instruments including Collective and the ground breaking Multi Sampler, plus the Grammy award winning Melodyne Essentials pitch manipulation.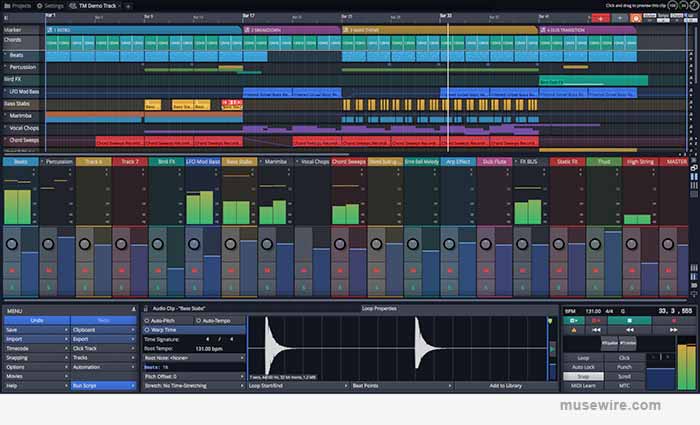 Unlike other affordable DAW's, Waveform does not impose any restrictions whatsoever – we believe in unlimited track count, full feature set and freedom to add any plugins. Waveform also runs on all the major desktop operating systems – macOS, Windows and Linux. Your imagination is the only limit.
MULTI-SAMPLER INSTRUMENT
The concept of sampling has been around for decades and still remains relevant in all forms of music production. The process of finding sounds, manipulating them and storing them for use in your own compositions can be a critical element for defining 'your sound'. The new Multi-Sampler instrument goes deep, offering truly contemporary sampling capabilities – but that's not where the innovation ends. We have gone beyond the standard sampler features and optimized user workflow and integration within the DAW so creating your own sounds is faster and more intuitive. For example, the sampler can record directly from other apps – such as your web browser – which means sound sources are literally unlimited. Fans of ReCycle will love the one button audio clip import/slice and convert to MIDI tool. Adding content into the sampler, manipulating in creative ways and storing/recalling your sounds has never been more inspirational – create your sound.
For more information, visit: https://www.tracktion.com/products/waveform
Waveform runs on Apple OS X (Mac OS), Windows, and Linux. Pricing starts at $59 with a 30 day free trial available.
Tracktion Corporation is a Seattle-based music technology manufacturer with the goal of streamlining and enhancing the creative process for today's artists and producers. Formed in 2012 by Julian Storer, James Woodburn and Dave Christenson, the company successfully re-launched the Tracktion Music Production Software platform and has branched into audio applications development, on-line retail and hardware audio interface manufacturing.
WAVEFORM 9 HIGHLIGHTS VIDEO (YouTube):
This version of news first appeared on MuseWire.com – © 2018 Christopher Simmons. No fee or other consideration was provided in exchange for publishing this information.