NATIVE INSTRUMENTS releases MASCHINE 2.6.8, introduces monophonic bass synth and isomorphic keyboard
Native Instruments has released MASCHINE 2.6.8 software update, available free for all MASCHINE 2 customers. The update introduces a monophonic bass synth and an isomorphic keyboard. The new MASCHINE bass synth lets users design and shape rich bass tones with intuitive, fun, and fully-automatable controls directly from the hardware.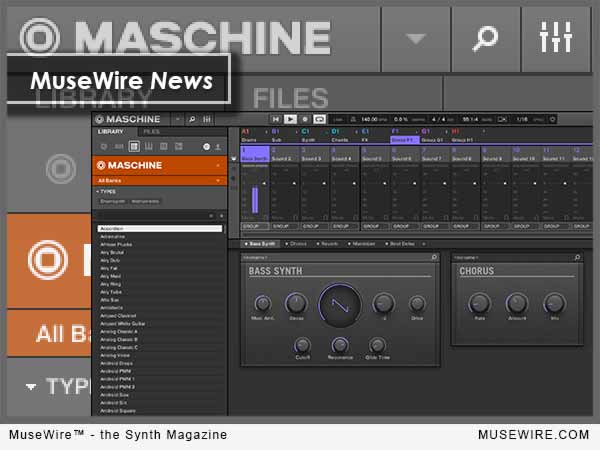 Users will be able to morph seamlessly from sine to saw to square — and all spots in between – to create their own unique sounds. They can also load presets designed by professional sound designers to get bass tones for any genre, including booming sub-bass or dripping acid. MASCHINE JAM users can also program the signature glides and accents of classic acid directly from the hardware.
The bass synth does not replace popular products like MASSIVE and MONARK. Instead, it decreases the barrier of entry, allowing users with limited knowledge of synthesis to create beautiful bass tones using the workflow they know with the quality that comes with Native Instruments' acclaimed DSP expertise.
MASCHINE 2.6.8 also introduces an isomorphic keyboard mode to easily play harmonies and melodies on the MASCHINE JAM 8×8 grid. In this mode, the notes on the keyboard are only the notes from the scale. Additionally, each chord has its own hand shape – regardless of key – so users don't need to know musical theory to play with perfect pitch. Plus, it's easier to learn and play than on a traditional piano.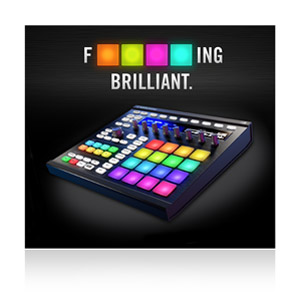 Users can easily learn the shape for a chord in one key, and use the same shape in another. A chord guide is available as a free, downloadable PDF to help kickstart the learning process.
MASCHINE 2.6.8 is available free for MASCHINE 2 owners.
For the latest MASCHINE offers and updates head to:
www.native-instruments.com/products/maschine/production-systems/maschine/
The chord guide to kickstart the learning process is available at:
www.native-instruments.com/fileadmin/ni_media/downloads/manuals/maschine_2_6_8/MASCHINE_JAM_2_6_8_ChordGuide_EN.pdf

This version of news is Copr. © 2017 by Christopher Simmons – all rights reserved. Published on MuseWire.com. No fee or other consideration was paid or provided in publication of this information.