NAMM 2018 – Antelope Audio announces EDGE Strip breakthrough bundle debut
High-end professional audio equipment manufacturer Antelope Audio is proud to announce its EDGE Strip — a breakthrough bundle comprising its DISCRETE MP Discrete Dual Ultra-Linear Microphone Preamp and already-available, trailblazing EDGE modelling microphone.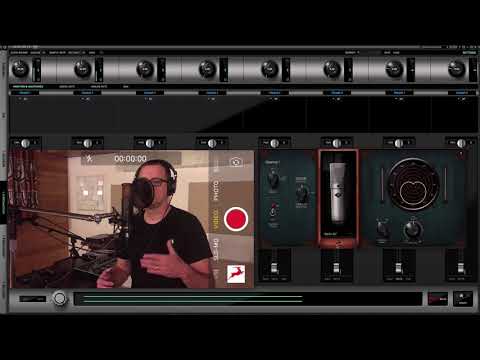 The bundle is making its debut during a must-see showcase at The 2018 NAMM Show, January 25-28 in Anaheim, California.
According to the company: DISCRETE MP masterfully makes available Antelope Audio's signature sonic footprint of pristine audio quality. The unique discrete design of its preamp allows Antelope Audio to modify each individual aspect of the preamp, putting total control over colouration, clarity, and character in the hands of discerning users.
Ultimately, then, DISCRETE MP powerfully punches well above its (950g) weight while packing a lot into its diminutive (190mm W x 46.5mm H x 157mm D) dimensions, as evidenced by its impressive technical specifications: two INPUTS on MIC-XLR and LINE-USE 1/4" JACK, offering 20dBu max balanced @ 2kΩ (XLR only) and 29dBu max balanced @ 13K to ground (TRS only); two TRS OUTPUTS (22dBu max); USB CONTROL I/O (USB 2.0 Full-Speed Type B for remote control only); and a mic preamp pushing out an accomplished gain range of 0dB to 61dB (in 1dB steps) alongside 48V phantom power.
More information: https://en.antelopeaudio.com/products/edge-strip/
Demo Video (YouTube)